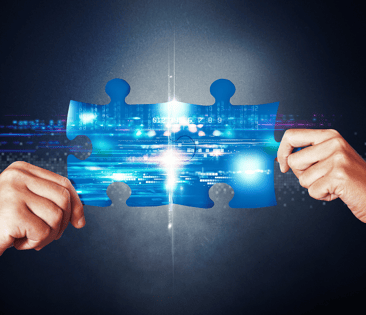 Some of the most common questions we get at TeleDynamics about SIP phones revolve around compatibility. There are a lot of platforms and software connected to the same data network as the IP phones, and a single telephone system could be made up of several different brands of hardware. Making sure all of the system components have the appropriate interoperability is therefore crucial.
While it's impossible to provide an exhaustive list of every system each manufacturer supports, here we offer a handy compatibility chart featuring some of the most common platforms we are asked about, as well as a brief description of each. To view the products available for each SIP phone manufacturer in the left-most column, just click on their name. If you have a question about a service or manufacturer not listed here, contact the support team at TeleDynamics and we'll be happy to help get the answers you need.
SIP phone compatibility chart
Asterisk is a free, open-source framework for building communications applications, sponsored by Digium. Asterisk converts ordinary computers into communications servers.
Barracuda Networks provides network appliance- and cloud-based security, networking and storage products.
BroadSoft develops unified communications and collaboration (UCC) services for telecom service providers.
Elastix makes unified communications (UC) server software that combines IP PBX, email, IM, faxing and collaboration functionality.
Epygi Technologies is a VOIP company which designs, manufactures and distributes IP PBXs, VOIP gateways and SIP conference servers.
Genesys has a portfolio of cloud, hybrid and on-premise contact center offerings built on the Genesys Customer Experience Platform.
Metaswitch designs, develops, delivers and supports commercial and open-source software solutions for network operators.
STARFACE is a flexible, VoIP-based telephony system that integrates completely into businesses' IT and communications infrastructure.
Switchvox is a Digium company that offers IP PBXs with unified communications (UC) tools, mobility applications, and robust calling features.
Xorcom designs and manufactures integrated business telephony solutions that support both traditional PSTN and VoIP. Their IP PBX product lines run on Asterisk. Click here to see a portfolio of Xorcom products available through TeleDynamics.
---