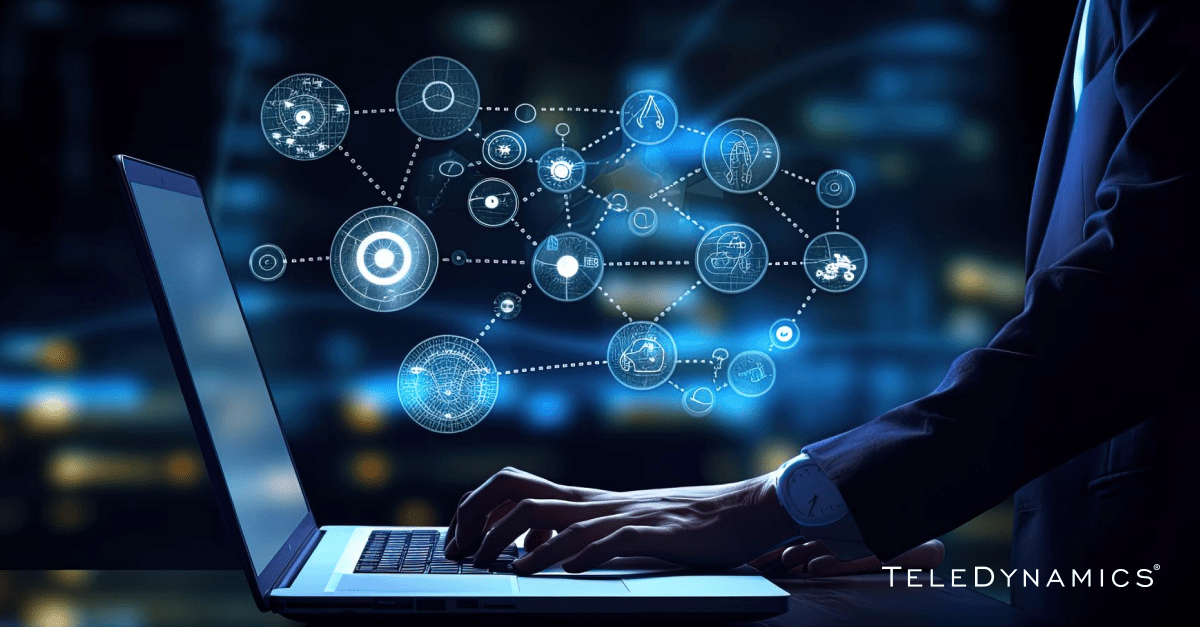 Gone are the days of the monolithic business with standardized communications needs. Today's companies are highly specialized and cannot use a one-size-fits-all solution.
Organizations can efficiently and effectively build unique solutions adaptable to their requirements by introducing the communications-platform-as-a-service (CPaaS) concept, which addresses the need for extreme customization and integration with existing business applications.
In this article, we take a deep dive into the world of CPaaS to see what it is, how it works, and how it can benefit your customers' businesses. We also examine a detailed use case to clarify this often difficult-to-understand service.
What is CPaaS?
CPaaS is the communications version of the well-established platform-as-a-service (PaaS) cloud services model. It delivers a cloud-based platform that enables developers to add real-time communications features — like voice, video, and messaging — to their business applications without the need to build the backend infrastructure and interfaces from scratch.
CPaaS providers offer a set of APIs, software development kits (SDKs), and other development tools that facilitate integrating communications features into business applications.
For example, suppose your company is using a helpdesk ticketing system. You can directly integrate this application with a CPaaS system, allowing you to embed features such as click-to-call, web-based SMS text sending, and even initiating videoconferences, all directly from the interface of the helpdesk application.
You can achieve this integration without extensive programming, lengthy code testing, or time-consuming software development.
CPaaS providers offer bundles that deliver prepackaged, fully functional communications features. In-house technical staff with a minimal learning curve can almost immediately integrate these packages into applications using predefined processes.
Differences between CPaaS and UCaaS
CPaaS and unified communications as a service (UCaaS) are both cloud-based solutions that provide communications services, but cater to different needs and use cases.
UCaaS
UCaaS provides a comprehensive suite of integrated communications and collaboration tools, including voice, videoconferencing, chat, presence, and more, delivered as a complete service.
The focus here is on providing end users with a comprehensive, unified communications experience designed to be ready to use immediately after signing up.
Its deployment is relatively straightforward and can be achieved with little to no involvement of technical staff. It delivers a level of customization that is within the scope of the software itself.
Although you can integrate it with third-party systems, it is a standalone solution that can function independently of any other system.
CPaaS
As mentioned earlier, CPaaS systems are development platforms that provide tools allowing businesses to embed communications services directly into their applications, websites or services. CPaaS focuses on integrating communications functions into existing or new digital solutions.
It is highly customizable; organizations can choose specific features they want to integrate and can design the user experience to fit their unique needs.
CPaaS doesn't deliver standalone communications systems, and their services are not immediately usable after they are purchased, but rather must be integrated and parameterized to match existing systems.
As such, CPaaS implementations require a higher level of technical expertise in application development and the involvement of specialized staff.
Summary of differences
In essence, while both CPaaS and UCaaS revolve around communications services, CPaaS is more about building or embedding communications capabilities into applications, while UCaaS is about delivering a unified set of communications tools.
The choice between the two will depend on a business's specific needs, technical capabilities and desired level of customization.
Target audience
CPaaS is targeted primarily at developers and businesses that want to customize and integrate communications services into their existing software and web applications. Conversely, UCaaS is aimed at businesses looking for a ready-to-use, comprehensive communications solution for their employees and teams.
An example CPaaS use case
To further illustrate the advantages and utility of CPaaS systems, let's look at a possible use case. Let's say a startup has developed a ride-sharing application aiming to rival the established players in the market.
While the mobile app offers basic functionality, the company wants to ensure that riders and drivers can communicate seamlessly without sharing personal phone numbers. They also want to send real-time notifications to users about ride status.
The startup decided to integrate CPaaS into its mobile app to deliver the following capabilities:
Anonymous communications:

The CPaaS provider offers a feature that allows voice and text interaction between riders and drivers without revealing their actual phone numbers. This "number masking" feature ensures privacy and safety for both parties. When customers book rides, they can call or text their drivers through the app and vice versa. In the backend, the CPaaS platform facilitates this communication by routing it through a temporary anonymous number.



Real-time text (SMS) notifications:

The CPaaS platform provides APIs for sending SMS notifications. The company integrates these to notify users about ride status.



In-app chat:

The company decided to add an in-app chat feature for customer support. Using the CPaaS platform's messaging APIs, it integrates a chat function that allows riders to quickly ask questions or report issues directly through the app.



Geography-based notifications:

As the driver approaches the destination, the CPaaS platform's integration with the app's geolocation features can trigger an automated SMS or in-app notification to the rider that the driver is about to arrive.



Video calling for troubleshooting:

In some situations, voice or text might not be enough. For instance, if a rider can't locate a pickup spot in a crowded area, the driver could initiate a video call (powered by the CPaaS provider) to visually guide the rider. Although some may consider this somewhat overkill for such an app, it demonstrates the possibilities.
All the features above would work together to deliver:
An enhanced user experience:

The seamless communications features provided by CPaaS result in a smoother experience for both the rider and driver.



Improved safety:

Number masking ensures that personal contact details are not shared, enhancing the safety and privacy of users.



Reduced operational issues:

The in-app chat for support and real-time notifications aid in quickly resolving any potential issues or queries, leading to higher user satisfaction.



A competitive edge:

With these advanced communications features, the startup can differentiate itself in a competitive market.
This use case is just one example of how CPaaS can enable businesses to be more agile, responsive and customer-centric. Whether it's a startup wanting to integrate SMS notifications or a large corporation looking to add video conferencing to its suite of tools, CPaaS platforms cater to a broad range of needs.
Conclusion
CPaaS enables businesses to integrate communications into their digital platforms, offering unparalleled flexibility and scalability without the need for substantial infrastructural investments. As companies increasingly prioritize seamless user experiences and real-time interactions, CPaaS is increasingly emerging as a pivotal tool in modern digital transformation.


---
You may also like:
How VoIP and AI are revolutionizing communications
What the future holds for VoIP and wearable technology
What UCaaS can offer your business