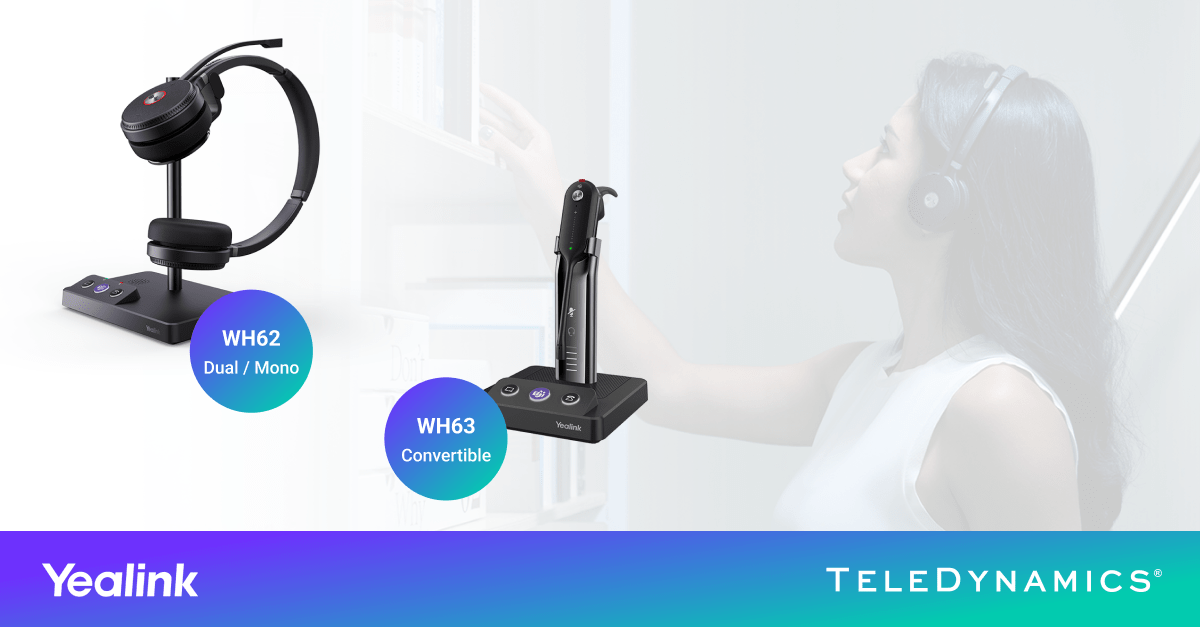 Yealink's WH62 and WH63 are two of the most novel and functional headsets for a wide variety of business use cases. These devices are ideal for remote workers, high-call-volume employees, and contact-center scenarios.
Depending on the situation, these headphones constitute optimal choices for highly mobile users, noisy environments, and situations in which the user needs to remain aware of their surroundings. With the use of DECT technology, security, robustness, and long-range are all characteristics of these groundbreaking headsets.
One of the most beneficial aspects of these devices is the fact that they are highly compatible with a multitude of third-party desk phones, besides being fully compatible with Yealink desk phones as well. In this article, we'll further examine this unprecedented level of compatibility.