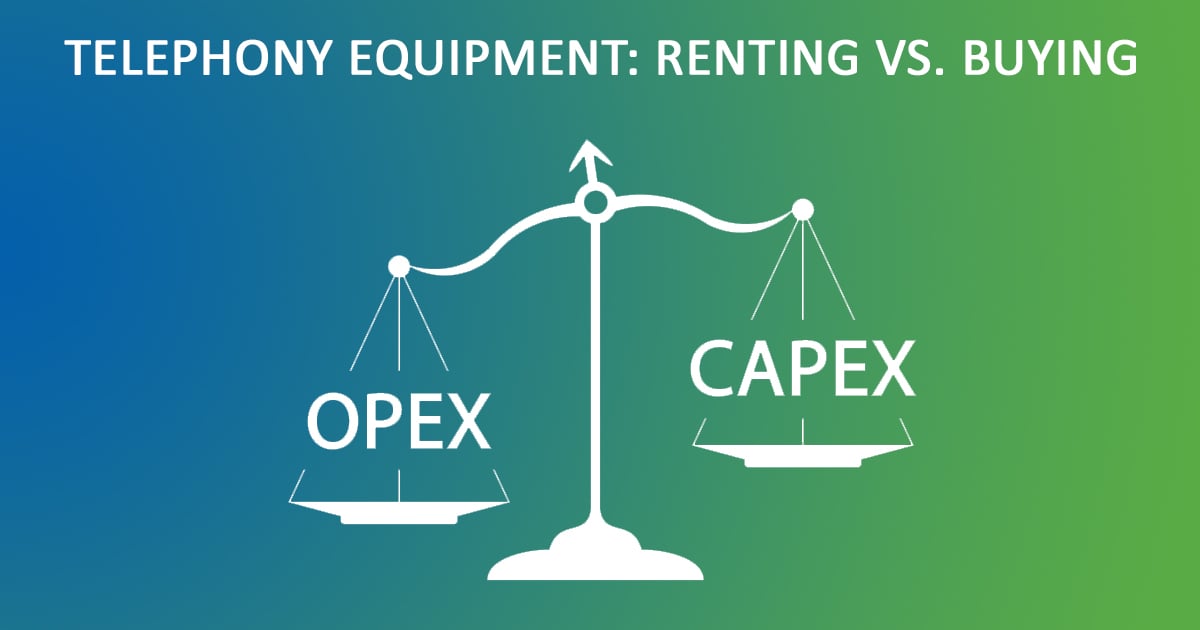 Device as a service (DaaS) is a growing trend for all types of companies who don't want to tie up their capital in business equipment. With DaaS, you rent the equipment for a small monthly fee without having to pay anything up front, and the monthly payments count as an operating expense rather than as a capital expense.
Offering a DaaS equipment rental program to your customers is a great way to provide equipment for companies who might not have the budget allocated to buy equipment, or who would prefer to account for the expense as an operating expense. In this article, we show you how you can easily offer a DaaS rental program to your customers.


Device as a Service
DaaS is a way of renting equipment instead of purchasing it. It is different from leasing in that with equipment rental, you never own the equipment, whereas with leasing, the lessee pays monthly installments and owns the equipment at the end of the lease period.
Companies that are interested in an OpEx model but don't want to own the hardware can opt for a DaaS arrangement. With this model, they not only avoid the up-front costs of purchasing the equipment (similar to leasing) but they also can upgrade their equipment on an agreed-upon schedule, rather than owning the equipment at the end of the contract period.


How you benefit from offering a DaaS program
Offering a Device as a Service rental program can help you sell to companies who either don't have the budget to buy equipment up front, or who prefer an OpEx model. You start making commissions on the monthly payments right away. And, since your customer doesn't own the equipment, they can return or exchange their equipment at any time. This will erode many of their inhibitions and encourage them to purchase.


Costs to the customer and your margins
When a customer signs up for your DaaS program, you rent the equipment (more on how to do that below) and then you enter into a rental agreement with your customer where you charge a fee that includes your margin. You are free to set your own fees.
You can rent the equipment month to month, or you can sign up for a 24-month or 36-month option. For the month-to-month option, all resellers start at a 3% rate. At 6 months in, if you are on track to do $100,000 in purchases per year, your rate will stay at 3%. If your annualized purchases come in below the $100,000 mark, then all equipment starting with the 7th month will be charged at 4%.
As an example, if you rent a phone that costs $100, then your monthly rental fee would be $3 (3%) for the first six months, then $4 (4%) if your annualized purchases don't reach $100K. If you do purchase at least $100K in equipment per year, then your monthly fee would stay at $3.
In turn, you enter into a rental agreement with your customer whereby you charge some fee above what you are paying, with the difference being your margin. The fee you charge your customer is up to you. If you are paying $4 per month for the phone and charge your customer $7, then your commission is $3 per month for the rental of that phone.
If you are able to commit to a 24-month or 36-month option, then you can get even more beneficial rates. For these options, you may not return the equipment before the rental period is over, whereas with the month-to-month option, the equipment can be returned or exchanged at any time. The rental fee for the 24-month option is 2.91%, and 2.81% for the 36-month option. For these arrangements, the fee does not go up after the 6th month, even if you do not reach $100,000 per year in purchases.
Once your 24- or 36-month agreement period is up, you have three options: (1) Return the equipment to the leasing company and stop making payments; (2) keep the equipment and go month to month, or call the leasing company and ask them to buy the phones.


How to set up a DaaS offering through TeleDynamics
Contact your sales rep at TeleDynamics
We introduce you to our 3rd-party finance partner
Submit financial statements to the finance partner
Sign the rental agreement with the finance partner
Inform your sales rep at TeleDynamics that you have been approved by the finance partner and you want to start ordering under the program
Revamp your product offering and processes to include DaaS
Start selling!
A wide range of SKUs have been pre-approved for the DaaS program. You will be provided with a complete list of all the participating equipment with your application kit. Equipment from the following manufacturers is available:
Yealink
Polycom
Grandstream
Sangoma
EdgeMarc
Cisco
VTech/Snom
Panasonic
Aastra
EnGenius
Mitel
Adtran
Ubiquiti
Peplink
…and more!
Special offer from Yealink: If you rent Yealink equipment through this program, the warranty goes to 3 years (instead of 1 year), which is an interesting benefit for your customers.


DaaS versus leasing
If your customer would like the own the equipment at the end of the rental period, a leasing program would be a better option in this case. Click here for more information about how our leasing programs work.


Conclusion
Offering an equipment rental program to your customers is a great way to grow your business and bolster your cash flow. DaaS allows companies to acquire new equipment without an upfront cost, and to account for the purchase as an operating expense rather than as a capital investment. And because they don't own the equipment after the rental period, they can easily exchange or upgrade the devices on a predictable schedule.


---
You may also like:
Putting the fun back into SIP phone provisioning
To lease or not to lease? That is the question
Four factors to consider when proposing a new phone system to your customer