An SD-WAN can be up to 2.5 times less expensive than traditional WAN architecture.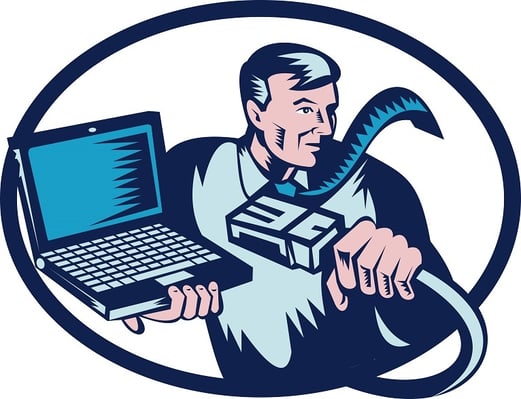 One of the most challenging situations for networking professionals over the years has been how to interconnect remote sites and branch offices so users at all locations can enjoy the same quality of network and telephony services in a secure and timely manner. One way to do this is to duplicate all services at each location. However, this can become administratively unwieldly, not to mention prohibitively expensive.


The solution is the use of wide area networks (WANs), where centralized services like voice and data reside at headquarters and can be provided to the remote users as if they were all physically located inside the headquarters' LAN (local area network). In this article, we look at the different ways to deploy WAN, as well as the problems solved and business benefits to be gained by using software-defined WANs (SD-WANs).


The challenge of keeping up with changing network demands
There are many WAN technology options of varying costs available, including serial connections, leased lines, VPNs, ISDN, T1, metro Ethernet, and even xDSL connections, to name a few.


Companies with multiple remote sites and several redundant WANs quickly discover how complex the administration of WAN links can be, not to mention the challenges inherent in managing the often-limited WAN bandwidth to accommodate the ever-increasing demands of today's cloud-based and media-intensive applications. This is all the more important for voice and other time-sensitive yet mission-critical traffic that shares the WAN with these applications and requires quality of service (QoS) mechanisms.


The solution: SD-WAN
As need is the mother of invention, software-defined WANs (SD-WANs) have stepped up to the plate. By placing an SD-WAN box at an organization's headquarters as well as at each branch site, the SD-WAN can manage all WAN connections to provide security, redundancy, QoS and load balancing, among other things. The whole system is managed from a single cloud-based control panel where policies and operation parameters are set by the administrator.



Business benefits
Ease of administration
There are many benefits that an SD-WAN service can provide. The first thing you'll notice is the ease of administration. It is no longer necessary to individually configure the routing at the edge of each remote site's network to accommodate redundancy and other parameters. No matter how many sites you may have, the whole WAN ecosystem is managed as one entity. Monitoring is also centralized and allows a more immediate response to network malfunctions and failures.
More affordable deployment
SD-WANs can seamlessly accommodate multiple WAN connections and technologies. This means that you can achieve the same high availability that you would enjoy from a single, expensive, metro Ethernet connection with the use of two or three commercial-grade xDSL or cable connections by employing redundancy and load balancing. The cost savings here would be phenomenal as metro Ethernet can be as much as twenty times the cost of xDSL or cable.
Efficiency and cost savings
The efficiency provided by SD-WANs, along with high availability, load balancing and redundancy can have a hefty impact on the cost of an organization's WAN infrastructure. Needless to say, this may indeed be SD-WAN's strongest selling point. Andrew Lerner, research VP at Gartner, estimates that, if employed on a large enough scale, an SD-WAN can be up to two-and-a-half times less expensive than traditional WAN architecture. Savings come from the use of commercial-grade connections, a reduction in support staff and a decrease in router maintenance and support.


CONCLUSION
While ease of use, cost-savings and improved efficiency are by no means an exhaustive list of benefits, they begin to indicate how important SD-WANs will become in the near future. This is why SD-WANs are an excellent technology to include in your arsenal of networking solutions, especially for IP telephony providers. They can provide security on your WAN connections, highly complex and intelligent redundancy functionality, provide traffic with the appropriate QoS mechanisms to ensure the quality of telephony and video, and take full advantage of cheap commercial grade connections such as cable and xDSL.


Most of our ITSP partners offer SD-WAN, or will in the near future. For more information, contact your TeleDynamics rep or visit the preferred partners page on our website.
---
You may also like:
Don't fear the shifting industry trends, embrace them!
The Future of Telecommunications: the Next 25 Years
Get high throughput without high cost using Peplink's Balance Router