---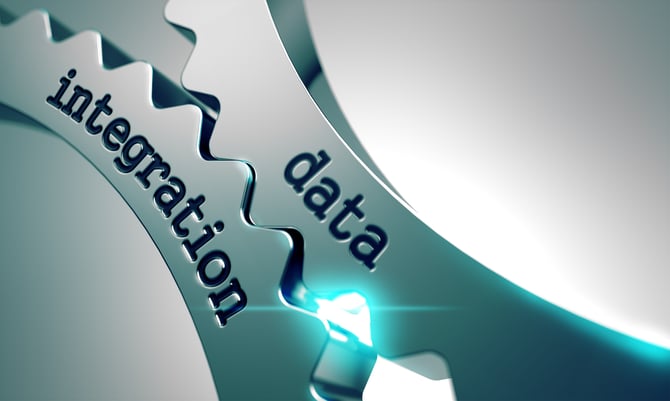 Since SIP phone systems are software-based platforms that send voice over a data network, they are interoperable with other business software, which translates into a huge productivity boost for the user. Did you know that the vast majority of these system integrations are performed by channel partners, vendors and consultants? According to the 2015 Unified Communications Integration Report published by Software Advice*, in only 14% of the case studies analyzed did end users do the work of integrating their systems themselves. This represents a considerable upselling opportunity for telephone systems dealers.

---
The same study revealed that the most popular types of software integrated with IP phone systems are customer relationship management (found in 40% of case studies analyzed), call center (36% of case studies) and office productivity software (20% of case studies).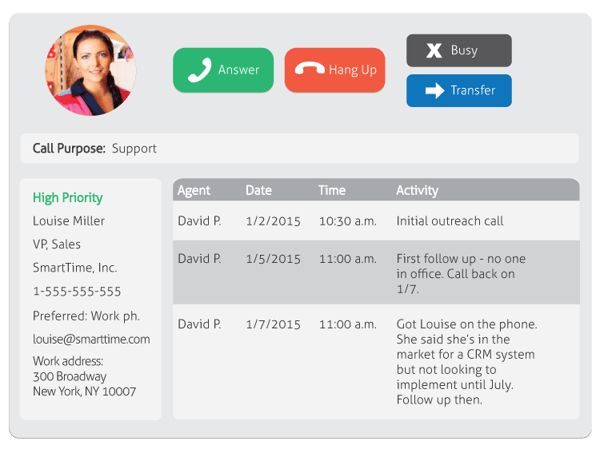 Integrating a CRM (customer relationship management) platform with the phone system allows a company to have a 360° view of its customer. Pop-up screens (also known as screen pops) like the one pictured here appear whenever there is an incoming call and link directly with the caller's contact record and account status. At the same time, the call is automatically entered into the record so the database is updated in real time. For outgoing calls, the click-to-dial feature allows associates to simply click on a number in the contact record to place a call.
Not surprisingly, some of the most popular functionalities of VOIP phone system integration are associated with CRM: screen pops, click-to-dial, and IVR (interactive voice response), which allows the pop-up screens to display the purpose of the call based on the menu option chosen by the caller.
For call centers specifically, IP PBX integrations with call center software and CRM go hand in hand, since call center operators need to access contact records and use the features mentioned above. On top of that, the call center software incorporates features used in customer service assurance and agent training such as call monitor, which lets managers listen in on conversations without the parties' knowledge; whisper coaching, where managers can drop in on a call and coach an agent without the caller's knowledge; or call barging, where a manager can join a call and speak with both the caller and the agent. Call center platforms also have workforce management tools that help executives make data-driven decisions about scheduling and call traffic flows.
Finally, integrating the IP phone system with office productivity tools like Microsoft Office allows click-to-dial from any document or spreadsheet, saving time and reducing dialing errors. Integration with an email client like Outlook allows employees to get their voicemails emailed to them so they don't have to call in to get their messages.
CONCLUSION
Understanding UC (unified communications) and being able to perform some of the most popular software integrations can represent considerable upselling opportunities for your business as well as increase your customers' satisfaction with their VOIP phone systems.
*Software Advice is a company that features comparisons and research on SIP trunk providers. Click here to view the full report.
---