---

The pros and cons of cloud-based versus onsite VoIP servers
---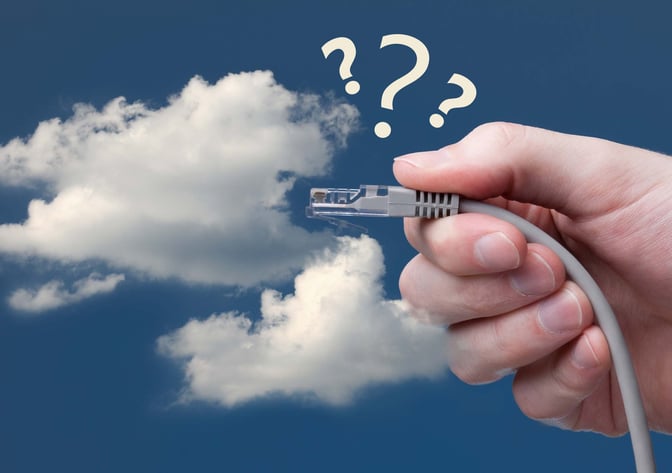 When installing a voice-over IP (VoIP) telephone system, businesses can choose between a cloud-based server (also known as a hosted IP-PBX) or an onsite or on-premise (also known as "on-prem") server. Or, they could choose a hybrid system where certain elements are kept onsite and others are outsourced. As with anything else, there are advantages to each option, and the decision will depend on a company's needs and priorities. Here we examine the strengths of each option.
Hosted IP PBX
Hosted or cloud-based IP PBX is when the VoIP server itself is housed remotely by a service provider, and the subscriber pays a monthly fee for the phone lines. Some advantages of this include:
Lower upfront capital expense

A cloud-based service charges a monthly fee, so it is an operational expense rather than a capital investment. You pay as you go rather than investing up front in equipment that depreciates over time.



In some cases, the subscriber may need to buy a router and network switch to ensure there is one dedicated to VoIP. Subscribers can also choose to own their own endpoints (soft phones) rather than lease them from the hosted VoIP provider.
More frequent system upgrades

The hosted VoIP providers handle the maintenance and carry the risk for the components they lease. They also handle all the updates and upgrades as new technology becomes available. Since the updates are bundled in the service package, subscribers benefit from upgrades whose costs might not be justifiable with an onsite system.
Managed services

Managed services refers to the outsourcing of the planning, design, implementation and/or management of the VoIP telephone system. Hosted VoIP providers offer varying degrees of managed services. Managed services can also be outsourced to other providers: for example, if a company wishes to outsource the management of its onsite IP PBX.



The main advantage of managed services is, the more services are outsourced to a trusted provider, the more a business can optimize productivity by focusing on its core competencies. This tends to be one of the main arguments for a hosted solution.
On-premise IP PBX
If a company has VoIP telephone expertise on staff to service the phone system, the advantages to an onsite server become more pronounced. Even though part or all of the system management can be outsourced, companies with onsite systems should have at least some knowledge of VoIP on staff. Some of the advantages of on-premise IP PBXs include:
Lower monthly costs once expenses are covered



The up-front capital expenditures of an on-premise system are generally recovered within 3-5 years. After that, the monthly usage costs are lower compared with a hosted service. Long term, onsite systems have a lower total cost of ownership, especially for companies with 75 or more extensions. Keeping in mind that the average lifespan of a VoIP phone system is 8-12 years, when making total cost of ownership projections, use a 10-year horizon.
Greater customization



Hosted VoIP providers tend to bundle feature packages for a fixed price per user, so subscribers could end up paying for features they don't use. Moreover, with an Asterisk-based onsite system, new open-source feature sets can be added without incurring additional licensing fees.





Keep in mind, too, that with a hosted plan, system upgrades and improvements are in the provider's control – they occur at the provider's discretion, not the customer's.
Quality of service (QoS) and reliability

Voice quality can be a problem on high-traffic networks where voice and data packets compete for bandwidth, as is the case with hosted solutions, where traffic runs on the provider's WAN. Onsite IP PBXs, on the other hand, use the company's own network and allow prioritization of voice packets. This yields a better user experience.



Furthermore, most on-premise VoIP servers have fail-over options that switch to the PSTN in the case of a power outage or Internet service interruption. With a hosted-only plan, such situations would leave the subscriber without phone service, unless your IP PBX provider offers a PSTN calling plan (which incurs additional costs).

CONCLUSION:
The situation of each company is unique and the choice of whether to host your own IP PBX or outsource it needs to be evaluated on a case-by-case basis. Generally speaking, the more equipment and services that are outsourced, the less hassle for the customer – but on the flip side, the less direct control over the solution and hence the less of a "perfect fit" it will be.
---