---
Wondering whether to install an open-source IP telephone system for your customer? Here we compare the strengths of both open-source and proprietary platforms to help you choose.


---
Your customer wants to overhaul their IP phone system or maybe migrate to one for the first time. Do you go with a proprietary or open-source system? Understanding the ins and outs of each option as well as your customer's specific requirements are essential to proposing the best solution. Let's examine some of the key strengths of each approach.
Proprietary systems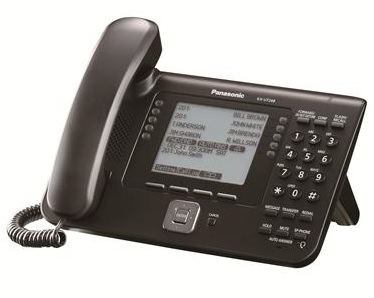 Uniform user experience


Because all the equipment is designed by the same manufacturer, you can expect a similar and familiar user experience with each device. This can help users get up to speed faster on the new system as well as increase users' comfort level with using all the different components.
Manufacturer support
With a proprietary system, you buy all your hardware from one manufacturer, who supports and warranties everything from the IP PBX all the way through to the handset. As a corollary to this, there can be no finger pointing or blaming another manufacturer's hardware when there's an issue: there is a clear responsibility with one manufacturer to support your system.

Vetted 3rd-party software


Third-party software used on proprietary systems has been tested and approved by the manufacturer for operating on their system. This helps ensure optimal compatibility with the different peripherals and feature sets that are added.
Brand name recognition




With names like NEC or Panasonic, proprietary systems have brand recognition going for them. This could help bring peace of mind to a more risk-averse customer, which may help make closing the sale a little easier.
Open-source platforms
Lower cost
From its building blocks, open-source software is free to use and modify. There are no licensing fees, so for customers with a lot of users, this by itself can represent substantial savings. Although from a reseller/installer standpoint, you can expect lower margins on the sale of open-source hardware, you can add value to the system through a support contract.
Broad compatibility
Open-source software is compatible with all standards-based equipment. This gives the customer a lot of flexibility. Users can pick their own endpoints and peripherals, for example. Similarly, it is easier to differentiate settings by user – each can program his or her own buttons, ring tones, images, and so forth. This contributes to user satisfaction and business productivity.
Fully customizable


From a technical standpoint, with open-source you have root-level access to the system configurations for modifications or integrations. You can make any changes you want at no charge. This is in contrast to a proprietary system where the manufacturer has sole control over the updates, upgrades and modifications. Of course, customizing the system requires a certain level of know-how on staff.
Global community support


By definition, open-source software is supported by a vast global community of experts, so debugging can happen faster and updates are rigorously reviewed. There is also more talent and idea flow available than is possible from a single entity. Rather than relying on a single vendor for support, with open-source there are free forums where users around the world can share information and ideas, as well as help each other with support issues.
CONCLUSION
Both proprietary and open-source systems have clear strengths, so it's important to know your customer and understand their needs. How risk-averse are they? What in-house expertise do they have? How much can they afford to spend on a new telephone system? How important are things like user differentiation or system customization? Asking the right questions will make the choice easier and ensure the customer wins by acquiring the solution that best suits their needs.
---