Product Review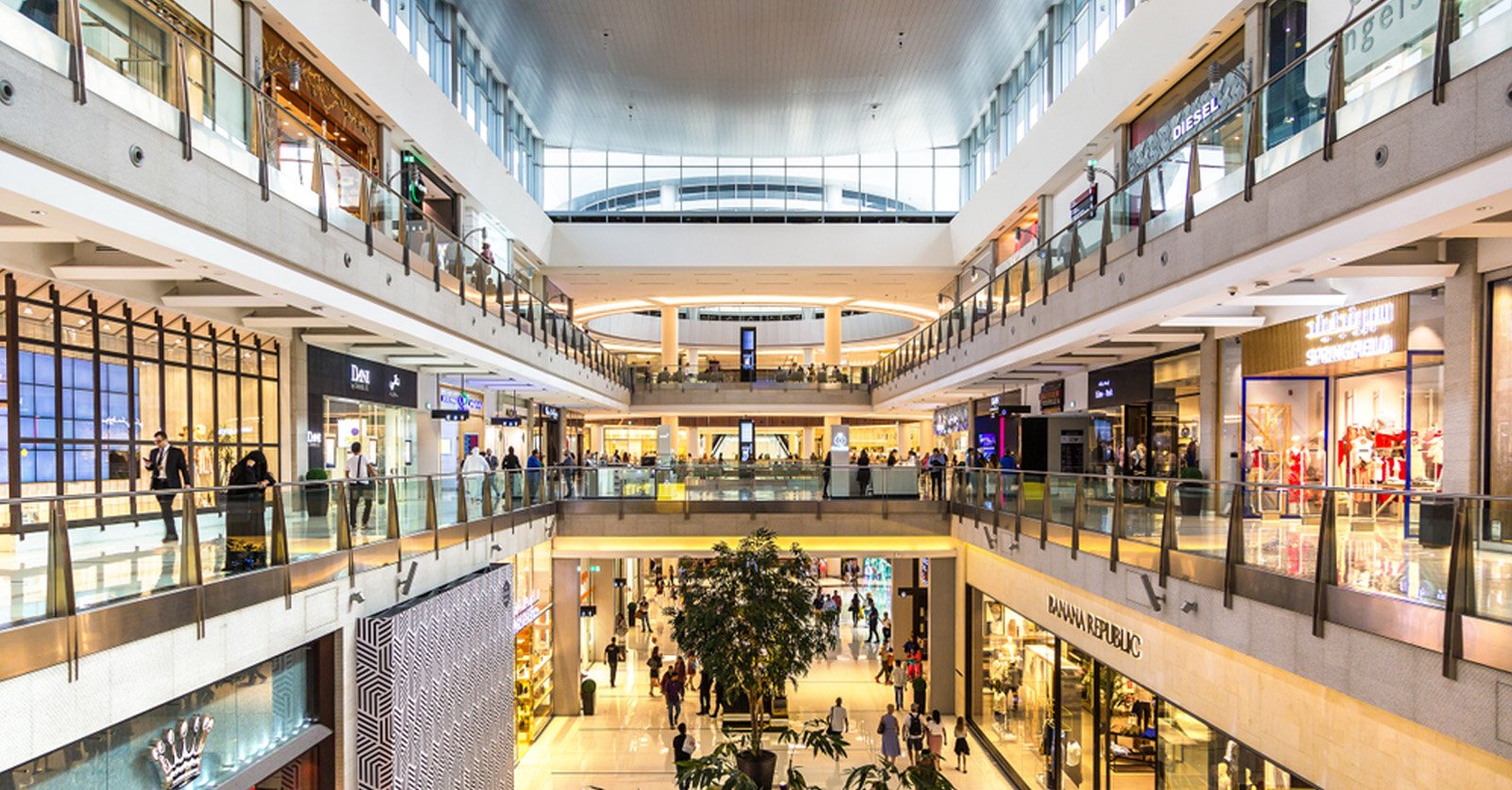 If you want to get your wireless network up and running quickly, and for a reasonable price, the TP-Link Omada solution is ideal. It provides both easy-to-install procedures and reliable, high-quality components for networks with anywhere from two to two hundred or more access points.
Wireless network management
Managing wireless networks can be daunting. Any network consisting of more than two or three access points can quickly become an administrative nightmare. Making changes to network names, usernames, passwords, and security parameters involves modifying the configurations of each individual access point. However, you can streamline the administration of wireless networks with wireless controllers.
Wireless controllers are centralized devices or services that allow an administrator to provision, configure, and manage large numbers of wireless access points from a single location. All wireless access points are configured via a single interface. In other words, the network is configured as a whole rather than on a device-by-device basis. Specific network parameters can be configured centrally, such as SSID, security parameters, wireless channels, and others, and the controller is responsible for issuing the appropriate commands to the specific access points over the network.


The TP-Link advantage
The Omada series offers two ways to employ wireless network controllers. The first is the OC200 Omada Cloud Controller, a specialized standalone network device that enables controller capabilities. Alternatively, you can obtain the same capabilities by installing the Omada software controller on any PC or server. The free software is downloadable from the TP-Link web site.

Both of these solutions offer the same functionality, with the same web interface for configuration, and the same easy-to-use procedure of pairing and controlling wireless access points. Every physical location must have at least one of these installed locally to control all of the access points in that particular location. Both solutions can each support up to 50 access points. Both are also capable of registering with TP-Link's free Omada Cloud Service, an online service that enables access to multiple OC200s and Omada software controllers via a web interface from anywhere in the world.
There are specific advantages to choosing one solution over the other, and which you choose depends on your needs and the hardware available to you. The following table shows the differences between the two available options.

Key features
The Omada wireless controllers not only offer ease of installation and management, but also deliver useful features that you would expect from premium products. This includes the ability to upload floor plans and landscapes to create a clear visual model of the wireless access point locations and their expected coverage.
In addition, detailed statistics are maintained on a per-network, per-access-point, and per-user basis. This is vital for more accurately evaluating the effectiveness of the network, more readily improving the end user experience by increasing wireless access point density where it is needed most, and detecting (and, if necessary, blocking) users that may be abusing their privileges on the network.


Omada-enabled access points
TP-Link has a wide range of access points compatible with the Omada wireless controllers. These include premium models that support the most advanced IEEE 802.11ac dual-band standard with advanced features such as MU-MIMO (multi-user, multiple input and multiple output), beamforming, and band steering technologies, ensuring optimal RF (radio-frequency) performance for business-level applications.
Lower-tier models are also supported, including single-band models using the IEEE 802.11n standard.
The range of compatible access points is wide enough to allow for the implementation and application of both financially frugal applications, as well as high-demand enterprise applications. Since the controllers are capable of supporting the full range of devices, scaling up in both number and capability of access points is simply a matter of purchasing additional devices.


Omada App
For administrators that are always on the go, the Omada App lets you support your Omada networks no matter where you are. It offers the same configuration tools available on TP-Link's Omada Cloud Service. With the same credentials, all of the vital configurations, statistics, and information are found right at your fingertips.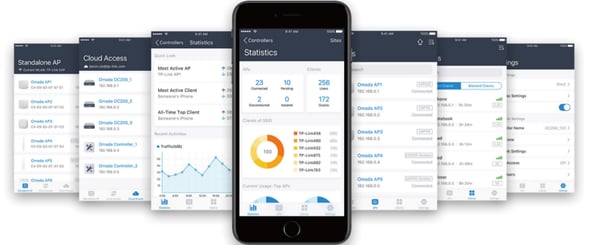 Additional features
Some of the key features associated with the Omada wireless controller solutions include:
OC200 and Omada Software Controller
Accessible through direct access, Omada cloud service, or Omada App
No license fee, no monthly fee; manage from anywhere, anytime
Secure guest network
Multiple user login options including Facebook, Wi-Fi, SMS authentication, voucher
Multisite management
Support for up to 50 access points per controller
Captive portal support
OC200
No PC required; software is preloaded onto device
Powered by PoE or mains power
USB port for configuration backups
Omada Software Controller
Supports both Linux and Windows
Can be installed on VMs
Download for free
Omada-compatible Access Points
Easy mount design for ceilings, walls, and network jack wall plates
Support PoE
Seamless roaming supported on higher-end access points
Wireless mesh capabilities supported on higher-end access points
Advanced RF management features are available, including:

MU-MIMO
Airtime fairness
Beamforming
Band steering

Conclusion
Omada by TP-Link delivers a business-class wireless network solution that is flexible, manageable, secure, and easy to deploy, all for a very reasonable price. This feature-rich solution is ideal for both low-traffic applications and demanding, high-traffic environments such as campuses, hotels, offices and shopping malls.
---
You may also like:
Grandstream's GWN7000 series Wi-Fi access points and Gigabit router
Wi-Fi network security: Do you have a blind spot?
Move into the future with Wi-Fi voice