Product Review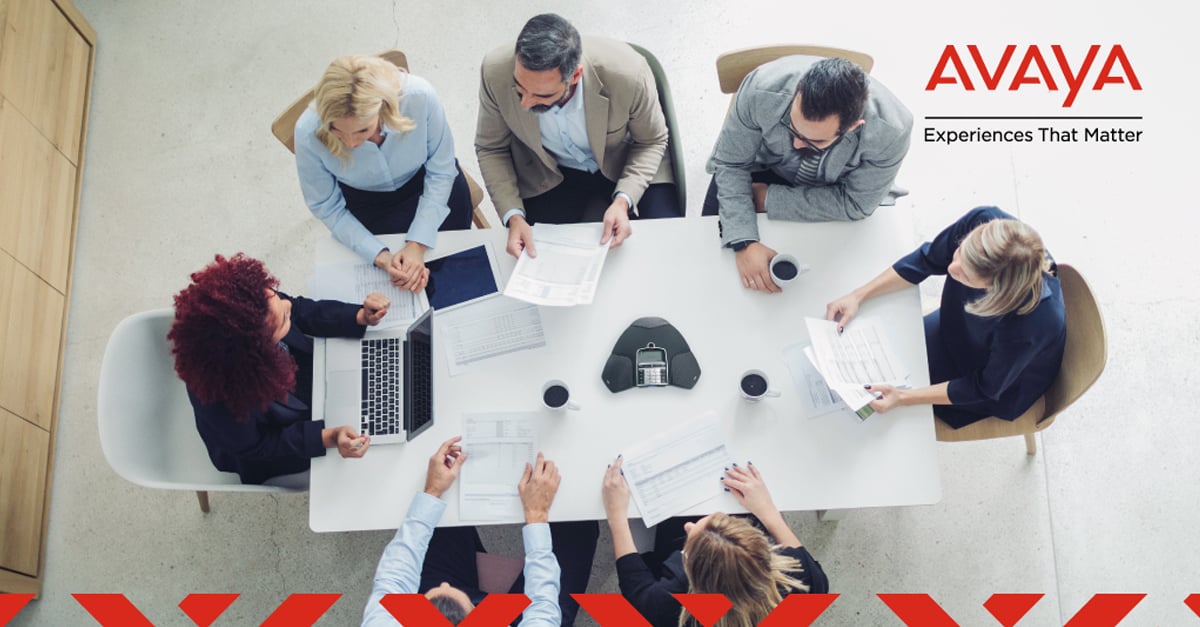 Have you ever wanted to bring your teleconference with you wherever you go? You may be visiting a client and need to add some partners back at headquarters into the discussion, and there's no readily available conference phone to use on the premises. No problem, just whip out your Avaya B109 conference phone, pair it with your mobile phone, and begin the conversation!


Highly mobile and simple to use
The Avaya B109 conference phone is an innovative and remarkably simple device that can be used almost anywhere. It's completely cordless, thanks to its built-in battery that can be charged via a standard USB cable, and its support of Bluetooth technology. It can be wirelessly paired with a mobile phone or tablet using NFC technology, which means you just have to bring your mobile device within a couple of inches from the speakerphone, and presto, they're paired!
It enables you to have a high-quality speakerphone wherever you are, with a remarkably sensitive microphone for crystal clear conversations on both ends of the call. If you want to keep parts of your conversation private, it also has an option for using a headset, allowing easy switching between headset and speakerphone.
And to top it all off, it fits into the palm of your hand!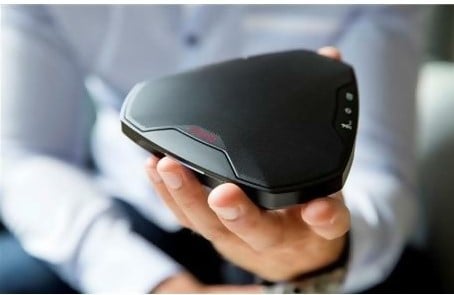 Pairs with collaboration tools
The device can also be paired with a laptop via a USB cable and can be used in conjunction with Avaya Equinox, a powerful communications and collaboration system that empowers you to work from anywhere. Avaya Equinox allows you to add video to your voice conference, and to enable rich collaboration capabilities, including presentation sharing, instant messaging, presence, corporate directory access, Windows desktop integration, and remote worker features.


Additional useful capabilities
Also useful as a Bluetooth speaker, the conference phone allows you to listen to music from your mobile device while you work or play. It also sports a clear and attractive LCD display screen so you can see at a glance which feature is enabled. This is also shown by the LED indicator lights, which shine downwards in different colors.


Key features
The device's key features that make it attractive and useful for any business professional on the go include:
Crystal-clear sound with full duplex, thanks to OmniSound® audio technology

Support for Avaya Equinox™ and other conferencing tools

Clear LCD screen displays enabled features

Simplified Bluetooth pairing and connection using NFC

HD quality audio calls over Bluetooth

Support for Bluetooth A2DP for superior audio performance when playing music

USB port for connection to a computer and for charging battery

Up to 12 hours of operating time

Headset connectivity option allows easy switching between headset and speaker function

Conclusion
Innovative yet simple to use, the Avaya B109 conference phone is ideal for professionals on the go who need to initiate an impromptu teleconference whenever and wherever.

Browse our website for Avaya products


---
You may also like:
Are you ready for a mobile workforce?
Make videoconferencing easy with Konftel C50xx plug-and-play kits
What's innovative about the Yealink DECT CP930W conference phone