---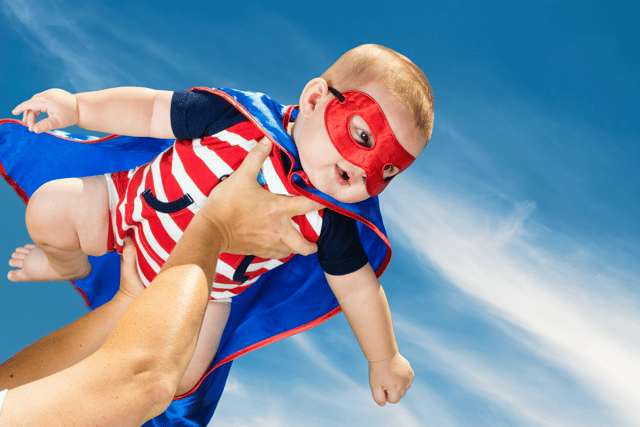 A simple yet powerful feature of SIP (session initiation protocol) enterprise phones are soft keys. Soft keys allow users to customize their own phones by assigning their desired functionality to the buttons on the device. Used properly, they can supercharge the efficiency and productivity of a busy workstation.
Assisting users in programming their soft keys is an often underestimated service that nevertheless can boost customer satisfaction and optimize the productivity of the installed system. With most SIP phone systems, soft keys can easily be programmed for each endpoint centrally via the WebGui or management interface. They can also be programmed directly into the endpoints themselves. They are a detail worth paying attention to when installing an IP phone system.
---
Not only are soft keys programmable, but they are also context sensitive. This means that each button's functionality changes according to whether the phone is idle, ringing, or engaged in a call. Soft keys allow IP phones to offer an almost endless array of customizable features without the need for a confusingly large number of buttons on the device. They are one of the many things that make VOIP (voice over Internet protocol) telephony so efficient.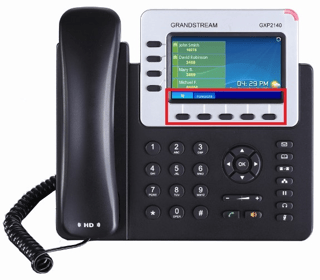 The soft keys on a Grandstream SIP phone are highlighted with a red box in this photo as an example. Each soft key has two components: a button and dynamic text on the display screen indicating the current function of the button.
Some of the common ways soft keys are programmed for various contexts include:
IDLE MODE
Change screen or Next screen: Scrolls among different screens available. These can include things like weather information, exchange rates or company announcements, depending upon what is programmed into the system
Forward all: Automatically forwards all incoming calls to a specified phone number
Missed calls: Indicates unanswered calls to the phone
Redial: Dials the last number in the outgoing call log
Do not disturb: Automatically sends all incoming calls to voicemail
RINGING MODE
Answer call: Answers the incoming call
Reject call: Sends the incoming call to voicemail (or elsewhere, according to how it's programmed)
ACTIVE CALL MODE
Transfer call: Transfers the call to another extension or number
Call park: Puts the call on hold in a way that allows another extension to pick it up
Attended transfer: Speak privately with the extension where a call is being transferred before transferring a call. This establishes a second call with the destination extension, then merges it with the incoming call.
Conference: Conferences (merges) the active calls
CONCLUSION
Paying attention to basic yet useful details like soft keys can be a simple and effective way to add value to your SIP phone system installations and lift customer satisfaction.
---