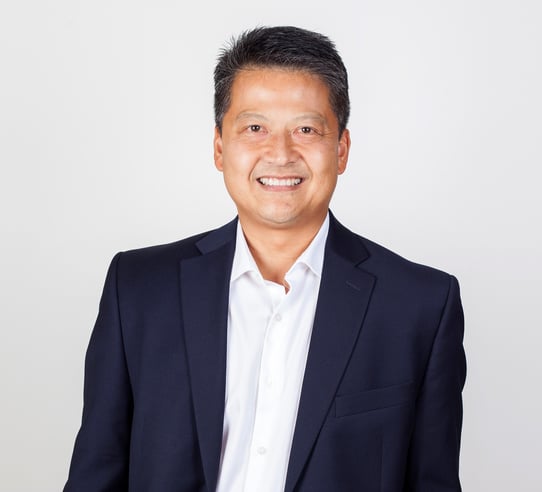 We had a chance to speak with Tommy Lee, VP of sales at VTech. Before VTech Holdings Limited acquired 100% of the share capital of Snom Technology, GmbH in a transaction that was completed in November of last year, Tommy was president of Snom, Inc., an American subsidiary of Snom Technology, GmbH.
In this exclusive interview, Tommy speaks candidly about what customers can expect from the two brands post-acquisition.


TeleDynamics ("TD"): How does the Snom aquisition fit into VTech's business strategy?
Tommy Lee ("TL"): Snom, a German pioneer in VoIP development, has more than 20 years of developing and bringing to market IP phone technology, making the brand an ideal fit with the VTech business phone strategy. VTech acquired Snom in 2016 to leverage its global experience in telephony, engineering and manufacturing with the technical expertise of Snom. As one unified company, VTech and Snom are now well-positioned to deliver an innovative and diverse product portfolio to the business market.

TD: From the perspective of Snom, how does their business benefit from the aquisition?
TL: The majority of today's demand focuses on cost-driven solutions that enable competitors to gain market share by focusing on higher-end segments. Post-acquisition, Snom has transitioned from a third-party manufacturing company to having its own factory, giving it far more flexibility in addressing both high- and low-end markets effectively.

TD: How will VTech and Snom customers benefit from the transaction?
TL: Customers will benefit from a broader product assortment and improved service provided by local account management teams. VTech is a scalable company with a very solid financial foundation, and is a leader within its proven segments. VTech is a leader in both the consumer and hospitality phone markets, and is now working on growing the business segment with the Snom acquisition. Because Snom will share the same market leadership as VTech, Snom partners will receive outstanding service and resources—unmatched by competitors. Technology from Snom will further enhance product reliability and robustness, providing industry-leading three-year warranties for desk phones. Finally, the most important benefit is the people. VTech has a team that provides all the elements needed for our partners to succeed. Partners will receive end-to-end complimentary support (pre-sales, post sales and field sales) from a team of U.S.-based sales people, engineers and marketing executives.

TD: Now that Snom is a 100%-owned subsidiary of VTech, what changes to the two companies' product lines or branding can customers expect?
TL: While we will continue to sell the VTech and Snom brands as two separate products lines, we're still one unified company. We offer two solutions that—together—solve our clients' problems. This is similar to how some car companies appeal to different market segments with multiple brands.

TD: To what extent will the management and operations of the two companies be merged?
TL: Snom Technology GmbH is a wholly-owned subsidiary of VTech. Local warehouses have been consolidated into the VTech facility in San Antonio, Texas, providing a central access point to all parts of North and South America. Operations and service for both companies will follow the generous conditions offered by VTech.

TD: What technologies or functionalities do you see as your biggest market opportunities in the near future?
TL: VTech has compiled a team to address all segments of the IP phone marketplace, from small- and medium-sized businesses to enterprise-level corporations and ITSPs. Our goal is to practice the same leadership in the business market that we do in the consumer and hospitality segments. VTech is also developing telephony solutions and programs that meet the many unique needs of other vertical market customers like public sector, grades K-12 and higher education. With world-class service, the widest product solutions (corded and wireless desk phones; conference phones; handsets; headset; and broadcast solutions) and dedicated people, we're excited for what the future holds.
Browse TeleDynamics' range of VTech and Snom products on our website.
---
What to read next:
Cordless SIP phones in the workplace: DECT vs. voWi-Fi