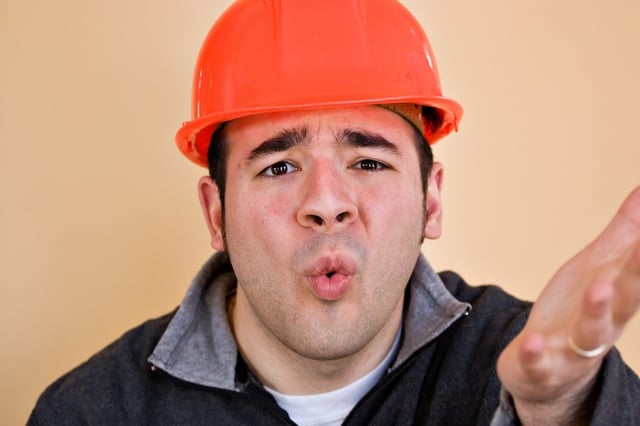 Last week, we touched on some of the technological advances that have allowed VoIP telephony to surpass the PSTN in both quality and reliability.
Yet, even though VoIP has been around for two decades, there are still some misconceptions about what it really is. A lot of people think of VoIP as a technology that allows placing phone calls over the internet. Although this is true, such a narrow definition encompasses only a fraction of the functionality of VoIP.

The unfortunate consequence of this misperception is that VoIP is often associated with low quality and best-effort services that offer low cost or free voice calls over the internet. Those familiar with these services have experienced the frequent disconnects, jitter and stuttering on the line characteristic of this type of service. As a result, VoIP has erroneously been associated with an unreliable user experience.

The truth is, VoIP is much more (and better) than just voice over the internet.

Voice over internet protocol, as its name suggests, is a technology that allows for the digitization and packetization of analog voice signals in a format that can be transmitted over an IP network. There are four types of IP networks on which VoIP operates. One is the internet, which is its least functional use case. The more significant ones for private and enterprise users are customer premises networks, SIP trunks, and mobile networks.


Customer premises networks

Enterprises and organizations worldwide have private IP networks in their buildings and branch offices to connect their employees with internal network services. Many universities and public sector organizations maintain geographically extensive private IP networks for interconnecting and providing network services to their locations. All these networks, which are also called LANs (local area networks) and WANs (wide area networks), depending on their geographic reach, comprise infrastructure over which VoIP can operate. Although most of these networks do connect to the public internet, their infrastructure is managed privately and thus they function in a very controlled environment.

Because VoIP shares the same infrastructure as data networks, it can be implemented wherever the organization's private IP network is available. An IP PBX can be installed at the core of the network and IP phones can be physically located anywhere on the network topography. This makes VoIP telephony more scalable and flexible than a legacy TDN PBX used for analog telephony.


SIP trunks

The other domain in which VoIP operates is on the telecom service provider side (telcos or network operators). This is very different from the best-effort voice services described earlier. A toll-grade VoIP telephony provider provides packetized voice services over a controlled network, not over the public internet. This is in the form of what are called Session Initiation Protocol (SIP) trunks. SIP trunks deliver VoIP in conjunction with Quality of Service (QoS) mechanisms that ensure the voice packets arrive at their destination in a timely and orderly manner, thus maintaining the voice quality that users have come to expect. The counterpart of this network in traditional telephony is the Public Switched Telephone Network (PSTN) or an ISDN PRI voice circuit.


Mobile networks

Mobile telephony networks are a special case of networks that provide both voice and data from end to end. In other words, these networks don't have a natural demarcation point that separates the customer premises from the operator's network; the network instead extends to the handset itself.

Mobile operators, too, offer a privately controlled and managed network environment on which VoIP services can be successfully deployed. In the case of mobile, voice is most often carried using the GSM standard, which uses Time Division Multiplexing to digitize voice (similar to an ISDN voice channel), or the CDMA standard, which uses Code Division Multiplexing to digitize voice. However, some mobile telephony operators do instead use VoIP to transmit voice to their subscribers.

Another way that VoIP can be used to transmit voice over a mobile network is via OTT (over the top) applications (think Skype, WhatsApp, etc.) that send voice as data packets. However, because this type of data travels part of the way over the internet, the quality is not as reliable.


CONCLUSION

Much more than merely allowing users to place phone calls over the internet, VoIP is a technology that provides a high-quality, flexible and easily scalable internal telephony infrastructure within the domain of private IP networks, as well as reliable and low-cost routing of voice calls worldwide.
---
You may also like:
These facts about VoIP may surprise you
Implementing VoIP safely and efficiently on the network edge
A simple process for transitioning to VoIP