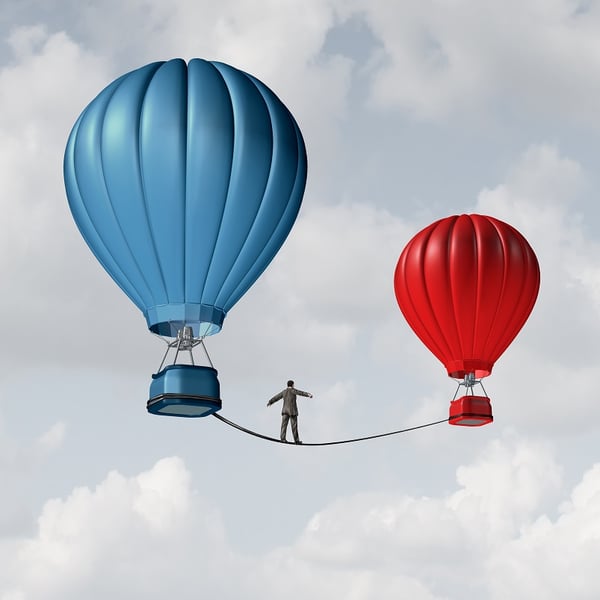 Replacing a legacy PBX that a company has used for years with an IP PBX can be intimidating, and understandably so. That's why we recommend a transition method that allows the new technology to be gradually introduced over time. This not only ensures business continuity but also gives the associates plenty of time to adjust to the new equipment.
STEP 1: Bring in SIP trunks, or alternatively, subscribe to an ITSP (Internet telephony service provider). To help you with the upfront planning as well as the selection of your SIP trunk provider, see our recent post on The Secrets of a Successful SIP Trunk Migration.

STEP 2: Keeping the TDM PBX in place, install the IP PBX (or subscribe to the ITSP). The two systems will work in parallel throughout the transition process.

STEP 3: Switch one endpoint at a time from the PBX to the VoIP server (another name for IP PBX) or to the ITSP. This will involve replacing each analog endpoint with an IP-capable device. Moving only one device at a time minimizes business disruption and allows the company to adopt the new technology at its own pace. From a practical standpoint, it allows any bugs or issues to be detected and resolved on a small scale, making the installation process more manageable for everyone.

At branch offices, installing IP phones is as simple as hooking them up to your SBC or router so they can connect to the VoIP server through the Internet. Or, if the remote location needs its own IP PBX, you would install it in parallel and transition one endpoint at a time as you do at headquarters.

STEP 4: If the company still needs to be connected to the PSTN and/or to analog endpoints like a fax machine, then you need a gateway. An FXO gateway will connect the IP phone system to the PSTN, and an FXS gateway will connect it to a fax machine or other analog endpoints. To do both, get an FXS-FXO gateway, which has both types of ports. Note: Some IP PBXs have built in FXO & FXS ports, so depending on the IP PBX, you may not need a gateway for this. For more information about gateways, download our Ultimate Guide to Media Gateways.
FINAL STEP: When all the endpoints are migrated over to the VoIP server, the PBX will no longer be connected to anything and you can remove it from the system. Congratulations! The migration is now complete and the customer is enjoying the rich functionality of an IP phone system.
Important considerations
Deciding which endpoints to transfer first depends on the situation. Perhaps it would make the most sense to migrate over the younger employees first, since they are more familiar with WebGUIs (which can be used by individual users to program their functionality) and Internet protocol. Or, perhaps there is a department that would benefit more than others from the advanced IP functionality, so it would make sense to start with them. Or, perhaps the company has a remote location that it wants to migrate first so it can more quickly realize cost savings on calls to the branch office. Taking the time to get to know your customer and their goals will help ensure you plan the transition in the optimal way.



Schedule the migration at your customer's pace: How fast can they comfortably adopt the new technology? Do they have any constraints that would impose a deadline?
CONCLUSION
By planning in advance and accommodating your customer's unique needs and circumstances, you can implement a gradual, smooth and painless transition from a legacy phone system to VoIP.


---
You may also like:
Hosted vs. On-premise IP PBX: Which is the Better Choice?
Proprietary vs. Open-source VoIP Phone Systems