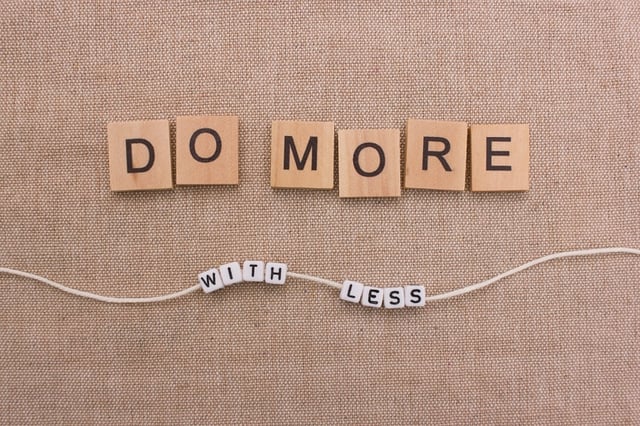 Businesses are constantly trying to boost productivity so they can do more – and grow more – with less. SIP telephony is a great example of this. Compared with legacy PBX-based phone systems, IP phone systems allow companies to do much more, with less hardware and fewer resources.
In a previous blog post on how VoIP can boost business productivity, we mention a dozen efficiency-enhancing functions that SIP phone systems can do but legacy phones cannot – although in reality, there are innumerable examples of this.
Putting powerful tools and functionality in the hands of every employee through an IP phone system integrated with business training and productivity platforms not only makes efficiency skyrocket, but it also supports morale and teamwork, allowing companies to attract and retain the best people.
Furthermore, SIP phone systems allow employees to be more mobile and communicate on a wider variety of devices. This not only enables enterprises to be more agile and flexible, but also to be more responsive to their customers, who are themselves increasingly mobile and who appreciate having a wider variety of ways to connect with the company. Before, companies interacted with customers mostly via email or telephone. Now, customers contact companies via Tweets, mobile apps, message boards, and more. Integrating the computer system with the phone system is the best way to optimally handle of all types of communication.
The best part is, IP phone systems do all this with less hardware and fewer resources than legacy PSTN-based systems. As we mentioned in a recent blog post on why your business should go all-IP, an IP PBX is actually a computer server that runs telephone communications software. So, unlike a proprietary legacy PBX that often requires special training to install and maintain, anyone proficient in networking and computers can install and maintain an IP PBX. That means your IT staff can double as telephone technicians.
In a recent article he wrote for NoJitter, Andrew Prokop of SIP Adventures remembers, "When I started in the world of communications, every component had its own unique management interface. To make matters worse, many of those interfaces ran on dedicated pieces of hardware. The various interfaces didn't look or act alike and often required specialized skillsets to use."
In contrast, with SIP phone systems, you have one centralized WebGUI or graphical interface that can be accessed on any device (even remotely) with an Internet connection. No special hardware or skillset is required. Not to mention the fact that since IP phone systems send media through the LAN (local area network), they don't require a special set of cables.
CONCLUSION
In today's competitive marketplace where productivity and efficiency are paramount, an IP phone system can be one of a company's most valuable assets.
---