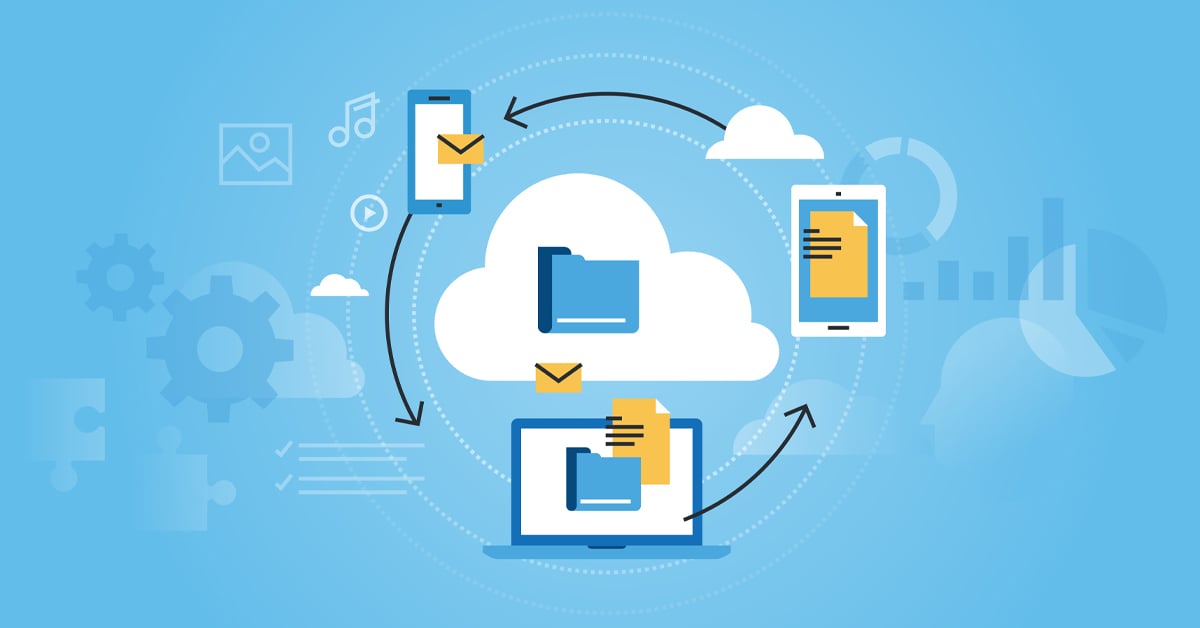 Last week, TeleDynamics CTO Daniel Noworatzky joined Doug Green, publisher of Telecom Reseller, for a special podcast for the Cloud Communications Alliance and TR Publications. Among other topics, they discussed today's Cloud Communications Alliance (CCA) virtual event (this is a not-to-miss free online event happening today, May 27! Details on how to attend are included in this article). They also touched upon some of the innovative ways TeleDynamics supports our customers with their cloud communications needs. Keep reading for the highlights and for a link to listen to the full podcast.

CCA virtual event: Today, May 27, 2020
The theme of today's event, which starts at noon Eastern Time, is, "Talking to Your Customer – Security: New Technologies, New Opportunities." TeleDynamics is a sponsor of this event, which is free to attend. Click here to register and get the join link.
Specifically, this event will discuss the vulnerabilities inherent in communications equipment and "how the bad guys are getting in." Leading this discussion will be Michael Tessler, co-founder of BroadSoft, Terry Dunlap, co-founder & CSO of ReFirm Labs, and Derick Naef, co-founder and CEO of ReFirm Labs.


Why TeleDynamics joined the CCA and is sponsoring this event
TeleDynamics has a strong history in voice systems and legacy integration. So, with our specialization in telecommunications hardware, it makes sense that as legacy technology has evolved into cloud-based platforms that the hardware should also be able to transition. Our objective in serving as a hardware distribution partner with the CCA is to help its members have the hardware they need to complete these installations.


Value-added features TeleDynamics offers to CCA members (and all of our dealers)
Ease of ordering – We believe that ease of ordering has enabled us to stand out from our competitors, and we feel we have the best website in the industry – you can check pricing, stock on hand, place orders, print invoices, pay invoices – everything is at the customer's fingertips. And from the same website there are a couple of other API integrations and blind drop-shippings that customers can take advantage of, to make sure that they can get the needed hardware to the end user quickly and efficiently.
Breadth of experience – Our experience also gives us a leg up on the competition. We've been in business since 1981, so the history that comes with that has allowed us to not only know the products inside and out on the sales side, but it also has allowed us to build a dedicated technical support group that provides first-level and second-level support on many of the top brands that we distribute.
Pre-provisioning services – We provide pre-provisioning services for many of the IP phones so they can be ready to use right out of the box upon arrival at the end user's premises. Visit our previous article on provisioning for more details on how this works.
Drop-shipping – Our ability to pre-provision the phones and then ship them directly to your customers (with your branding on the shipping label so it is clear that it is coming from you) saves a lot of time and expense. Compared with ordering the merchandise, provisioning it at the reseller's premises and then re-shipping it to the end user, this drop-ship service saves an entire leg of shipping, not to mention the costs and time spent on the provisioning.
Automated order processing – To make things even more efficient, we can help you set up an integration with our platform so that orders coming into your sales portal can import directly into TeleDynamics' ERP so that they can be processed quickly and efficiently without your even having to log into our website to place the order.


Conclusion
In a recent Telecom Reseller podcast, Daniel Noworatsky outlined why TeleDynamics joined the CCA and is sponsoring today's virtual event, as well as some of the advantages for CCA members and other channel partners for doing business with us. Click here to listen to the full podcast, which aired on May 19, 2020.


---
You may also like:
How to avoid competing on price
Turn your equipment costs into an OpEx using a DaaS model
To lease or not to lease? That is the question