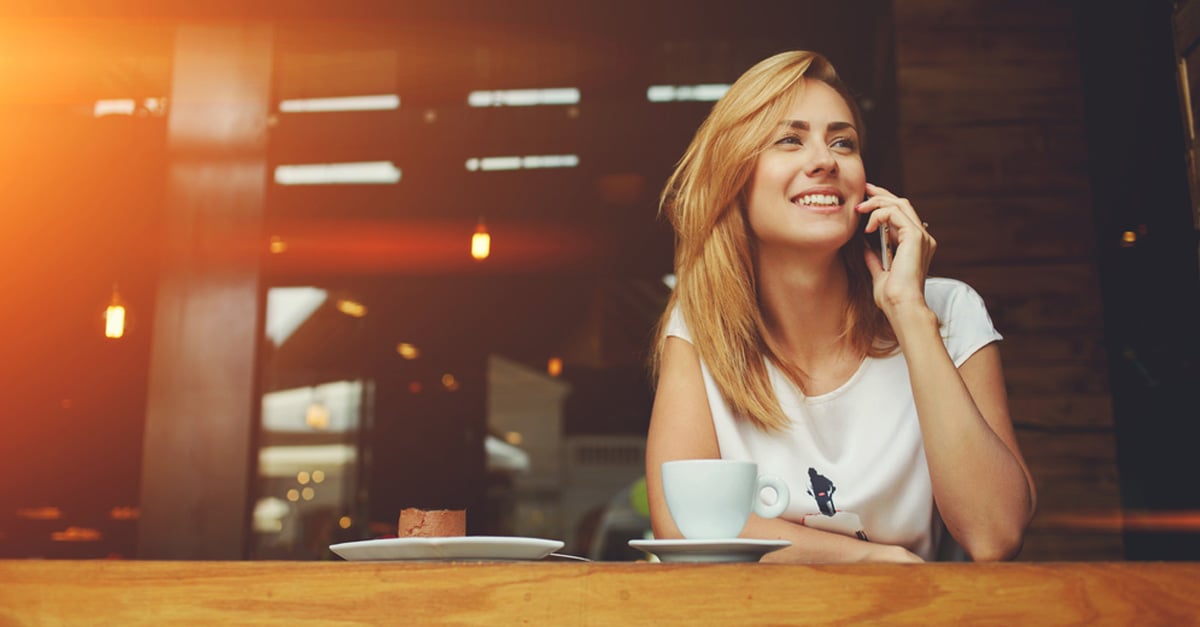 There's a lot more to music on hold (MoH) than you may think. Using it to your fullest advantage can go a long way towards improving your customer's experience with your company. In this article we take a look at how MoH works and offer some tips on how you can maximize its benefit for your business.


Overview
Music on hold is a service that is provided within a telephone system to deliver music for callers to listen to while on hold, while being transferred, or while waiting in the queue of a contact center. MoH was originally a method of producing comfort noise, so the caller knows the line is still active. The alternative is to let them wait in silence, which very quickly causes callers to wonder, "am I still connected?"
But MoH isn't limited to music. You can play any recorded audio you like, including music, informational messages, or even professionally prepared audio presentations specifically geared towards promoting your products and services.
When integrated with other systems such as call center applications and artificial intelligence capabilities, there are countless ways to customize the caller experience. For example, callers can receive an audio stream with messaging specific to the reason for their call, based on the menu choices they make or the extension they dialed.


Choices when implementing MoH
When implementing MoH in a VoIP environment, there are several things that must be taken into account. Not all are specific to VoIP, but all are applicable to any modern telephony system.
MoH sources – In its simplest form, a telephone MoH service can be connected to an external music source such as a CD or MP3 player, or even to a radio station. But more integrated MoH solutions allow you to choose audio files locally stored on the IP PBX server. This allows you to create multiple MoH audio files to be used for different purposes, targeting callers with the appropriate message.
Codecs – All codecs used for VoIP are sufficient to transport voice intelligibly, but some are insufficient to reproduce music. Narrowband codecs such as G.729 and some forms of iLBC are very poor at transmitting music, often making it completely unrecognizable. If your MoH applications include musical content, it may be wise to either use a more appropriate codec or to strictly keep MoH content to speech. Although other narrowband codecs such as G.711 do reproduce music reasonably well, it is always preferable to use wideband codecs such as G.722 or Opus for such applications. This always provides a better quality of music, making callers' experiences much more pleasurable. Visit our previous article for more information about VoIP codecs.
Unicast vs Multicast – An important technological aspect of MoH within a VoIP environment is whether the MoH service will use unicast or multicast communication. This is a network configuration parameter that is often associated with the service. Each choice has benefits and drawbacks.
Unicast – When delivering MoH using unicast, the configured audio file is delivered separately to each individual user on demand. This means that as soon as a caller is put on hold or enters a queue, the message will be heard in its entirety from the very beginning all the way to the end, or at least until the call is connected. This, however, can have a negative impact on the network as each on-hold caller requires a separate audio stream to hear the MoH message. As a result, if, for example, you have a total of 50 callers on hold or in a queue at any one time, each one must receive a separate individualized stream of packets delivering the audio message.
Multicast – When delivering MoH using multicast, the configured MoH audio file is continually broadcast as a single stream of audio packets, regardless of the number of on-hold or queued callers. All callers will hear the same message at the same time, much like when multiple users tune in to a radio station. This is a much more efficient use of network resources. On the flip side, when callers are put on hold, they won't hear the MoH message from the beginning, but rather from whatever point in playback it may happen to be at that time.

Optimizing the customer experience
The worst place a caller can be is on hold, waiting to speak with a company representative or agent. Waiting is an inevitable part of life, and the purpose of MoH is to make this difficult time as pleasurable and as useful as possible, both for the caller and the enterprise. Here are some best practices that will allow you to optimize your MoH for this purpose based on the behavior of callers.
Give users useful information – Take advantage of MoH to inform users of information that can be useful to them. Don't simply connect them to the local radio station or a repeating CD, but instead take the time to develop truly useful MoH content. There are companies that specialize in creating professionally produced announcements about company products, offers and news. Be creative and don't be afraid to spend the time and money needed for such a project; you will find that it is very well spent.
Make MoH fun – This might sound odd, but it works. Try to make the MoH message entertaining. Callers don't like waiting, but you can at least make them smile, incorporating witty or smart content within the MoH. Don't go too far with this, as not everyone has the same sense of humor. But if done in a tasteful way, your callers will be in a better mood when they reach your agents – and your agents will thank you!
Engineer MoH so it's not repetitive – One of the most bothersome aspects of waiting in a queue is hearing the looping MoH message several times. Take into account the longest expected queue waiting time when creating your MoH message and make it long enough to minimize or eliminate looping.
Use unicast whenever possible – Remember that although multicast does save on network resources, it will cause users to begin listening to the MoH message in mid-sentence. Whenever possible, use unicast so that the user will hear the MoH message as it should be heard, from the very beginning. This will also allow more sophisticated customization options to deliver the most appropriate message to each caller.


Conclusion
MoH is an often disregarded feature in VoIP telephony systems, but leveraging it strategically can improve the customer experience and benefit your company.


---
You may also like:
Adding artificial intelligence to your phone system
Should you add speech recognition to your IVR (interactive voice response)?