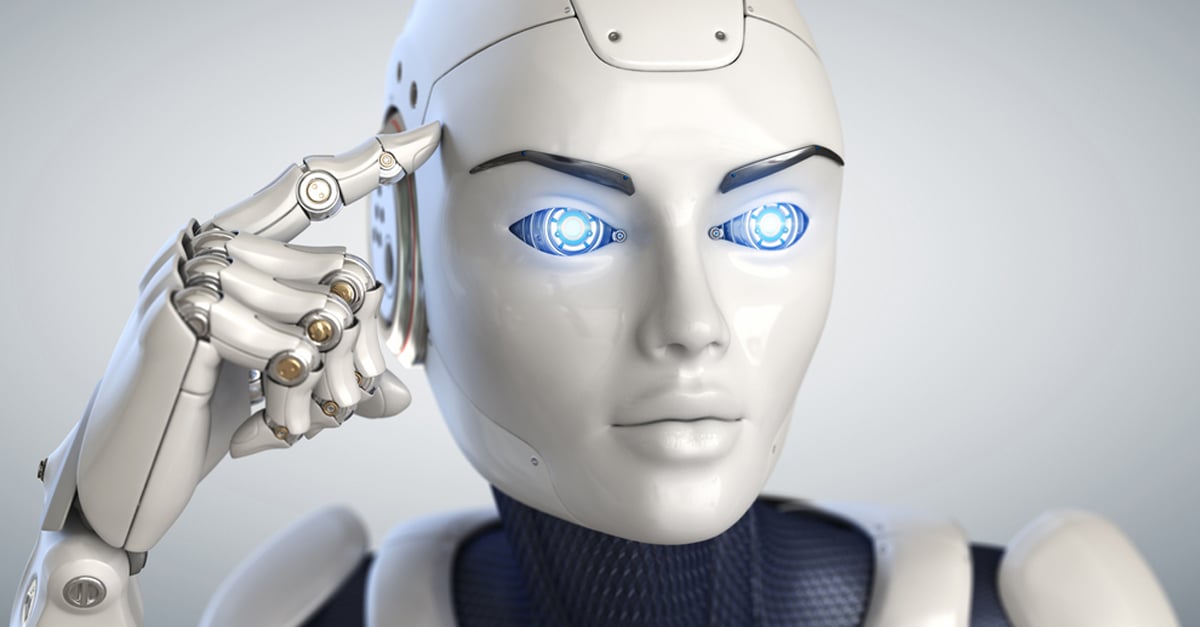 Artificial intelligence is affecting every area of our life, and is increasingly playing a role in all types of technological developments. Business telephone systems are no exception. In this article, we take a look at how AI can enhance your call center technology.


What is AI?
AI, in a very broad sense, refers to intelligence displayed by machines that mimic human cognitive functions. An application for this in business telephone systems is when an IVR (interactive voice response system) can understand human speech and respond to it logically with both words and actions. This means that you can speak to an IVR system using natural language, and you can expect it to respond using natural language along with some responsive action in a way that demonstrates a fundamental understanding of what has been communicated.


An orchestration of multiple technologies
AI doesn't work in a vacuum. Rather, it works in conjunction with other advanced technologies. For example, a caller expresses what they need with words. A speech recognition component converts the natural language into text, which is more readily understood by the system. This text can also be stored for future use. The AI component can then analyze the text, extract meaning and choose the best response using various algorithms, then respond by formulating one or more text-based statements or further questions. This text is then synthesized into audible voice using text-to-speech technologies so the caller can hear the response.
The AI system can also orchestrate the interaction of additional contact center systems with the caller. A few examples include:
Call routing

– The AI system can intelligently route the call to an informational message, a database lookup, or to the most skilled agent for the caller's specific request. The AI system can even determine if the caller has called in before and with which agent they spoke.

More relevant pop-up screens

– The AI system can present the most relevant information about a caller on a pop-up message (also called a screen pop) on the agent's screen, relieving the agent from having to sift through the caller's call history and customer information.

Deciphering the caller's intent with high accuracy

- Particular words, including the caller's name, account number, or description of the problem can be picked out of a conversation and used to determine the caller's intent. Next, the AI system will respond by performing database lookups to examine their previous calls, the current state of their account and any other relevant information, then responding appropriately to the caller.
Basically, the AI system becomes the epicenter of the contact center operations and coordinates the events and tasks necessary to best serve the caller.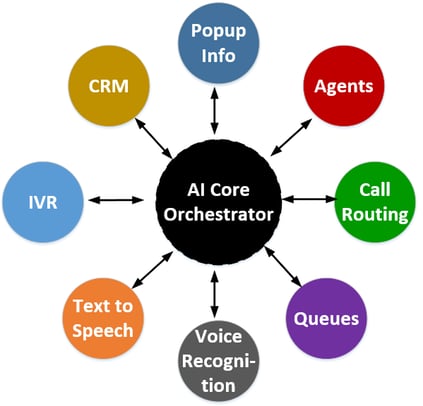 The AI core orchestrator can manage the IVR, text-to-speech and voice recognition, CRM pop-ups, call routing, and more.


Where are we today?
The AI systems described above are already available in the marketplace. We have successfully graduated from systems that will request a one- or two-word response in order to get to the next menu, to a more holistic implementation where whole phrases are analyzed for meaning, resulting in an exceptionally high degree of accuracy. Even so, the majority of calls still end up being handled by humans. However, the preliminary work of establishing caller intent, routing calls to appropriate agents and providing relevant information to the humans that speak with the callers have all vastly improved the efficiency of the contact center, as well as the experience of the caller.
As AI becomes more sophisticated, we'll see a gradual increase in the call complexity that these systems can process without human intervention. As the technology matures, an increasingly higher percentage of calls will be handled exclusively by the system, until only a small portion of calls will need to be served by humans.


Conclusion
AI is set to revolutionize the contact center experience. Just like computer telephony integration (CTI) introduced a new paradigm in the early 90s, AI will be a fundamental game changer. As AI continues to more intelligently route and serve callers, the user experience will continue to improve.


---
You may also like:
Should you add speech recognition to your IVR?
Grow your business and boost customer satisfaction with VoIP phone system integrations