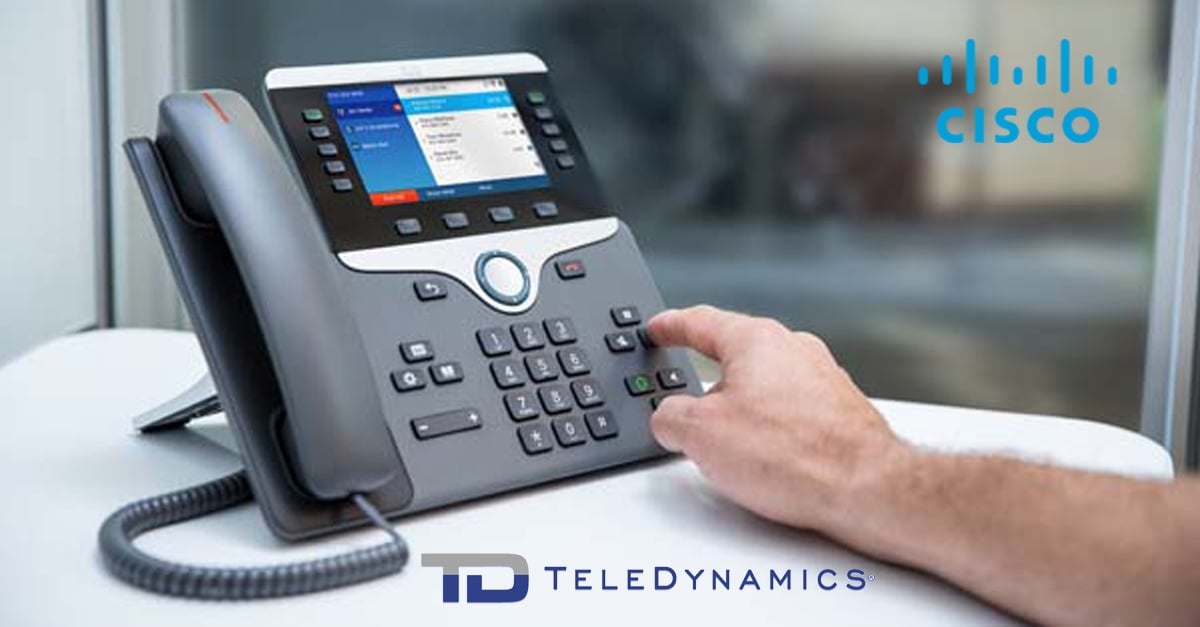 Cisco is a name familiar to almost anyone who has worked in networking or telecommunications over the past few decades. Founded in the mid-1980s, it pioneered some of the most fundamental concepts in networking, including LANs, WANs, and multiprotocol routing. In this article, we take a closer look at Cisco and its cutting-edge networking and telecommunications solutions.


A true pioneer
Cisco's legacy lies in the fact that it was among the first to implement marketable and viable network communications systems and protocols in multiple areas of telecommunications. Many of the networking protocols and mechanisms that the company developed as proprietary have since been adopted by the industry and standardized by international standards organizations such as the ITU, IEEE, and IETF.
Cisco's innovation is also evident in its involvement with VoIP technologies. Getting into the VoIP game early, it acquired Selsius Systems in 1998, a telecom company producing some of the first IP telephony devices on the market. Subsequently, it has developed many cutting-edge IP telephony products and services for large to very large enterprises and telecommunications providers.


Cisco's legendary reliability
One of the most cited characteristics of the company is the reliability of its equipment and solutions. "Install it and forget about it" is a phrase that many network and IP telephony professionals will associate with Cisco. It is not unusual to find installations of Cisco devices of all sorts that have had a continual uptime of several years, or even over a decade!

This reliability is evident across the whole range of equipment produced by Cisco, and has become almost legendary in the industry. Cisco's reliability does not only ensure an exceptionally high availability of services throughout their products' lifetimes, but it also ensures that the equipment you buy will be with you for the long haul, making your return on investment even more attractive.


SMBs can get in on the action
Cisco has traditionally focused almost exclusively on large enterprise and telecom provider networks. Because of this, it was only natural that their line of VoIP technologies also focused on this category of customers. As a result, it was rare to see a small or medium-sized business sporting Cisco IP telephony devices. That is, until now.
Over the past few years, Cisco has begun to focus more on smaller enterprises, offering financially viable solutions for comparably smaller business entities.
While most equipment manufacturers begin small and work their way up to larger implementations, Cisco did things the other way around, meaning that the traditional reliability that was demanded by large-scale customers in the past is now inherent in the products Cisco manufactures for smaller businesses.


Moving from proprietary to open architecture
Cisco has traditionally used closed architecture in its VoIP systems. An example of this can be seen in its use of the Skinny Client Control Protocol (SCCP), a proprietary VoIP control protocol originally established by Selsius Systems, and further developed by Cisco. Another example is Cisco's marketing of its IP telephones exclusively for use with its Unified Communications Manager VoIP server.
Nevertheless, the company is changing. Over the past few years, Cisco has moved away from using the proprietary SCCP, making all newer IP telephony devices support the open-architecture SIP protocol. In addition, Cisco has begun marketing its IP phones to be used with third-party VoIP servers.

Cost is key
Legendary reliability does come at a price. Traditionally, Cisco has been one of the more expensive vendors, and thus was only financially accessible to enterprise clients. However, Cisco's recent adjusting of its marketing aim, along with the opening up of its architecture, comes hand in hand with a refreshingly economical offering of products that are easily acquired even by small businesses. All this while maintaining the level of reliability that the company is known for.


Cisco's networking and IP telephony offerings
Cisco offers a multitude of products for both networking in general and for IP telephony networks. These include:
Analog Telephone Adapters – ATAs allow you to connect traditional analog devices such as faxes, PA systems, POS devices, and some security system components to a VoIP network. Cisco provides two-port ATAs and some with an extra LAN port to connect additional network devices.
IP Telephones – An array of IP phones are available, including the 6800, 7800, and 8800 series phones with a multitude of features. All include large, easy-to-use screens, and some of the 8800 series phones have a built-in camera and high-resolution color screen for video applications. All IP phones use multiplatform phone (MPP) firmware, which supports third-party platforms.
Headsets – Several high-quality single- or dual-ear headsets compatible with all Cisco IP phones are also available.
Telephony accessories – These include IP Key Expansion Modules, IP Conference phones, and power cubes used for devices where no power over Ethernet is available.
Switches – At the heart of your voice network, you need switches supporting PoE, QoS, and Voice VLANs, all of which are available in Cisco's line of switches for small to medium businesses. Cisco's SF and SG series switches deliver the reliability required by your business at a price that will make your purchasing department smile.


Conclusion
Cisco used to be a name reserved for large enterprises, but today, Cisco's offerings are compatible with most open-architecture voice systems and are well within the reach of SMBs, enabling more professionals to enjoy the quality and reliability this brand is known for.


---
You may also like:
Quality of service must-haves for converged networks
Worker overwhelm and the demand for UC