Product Review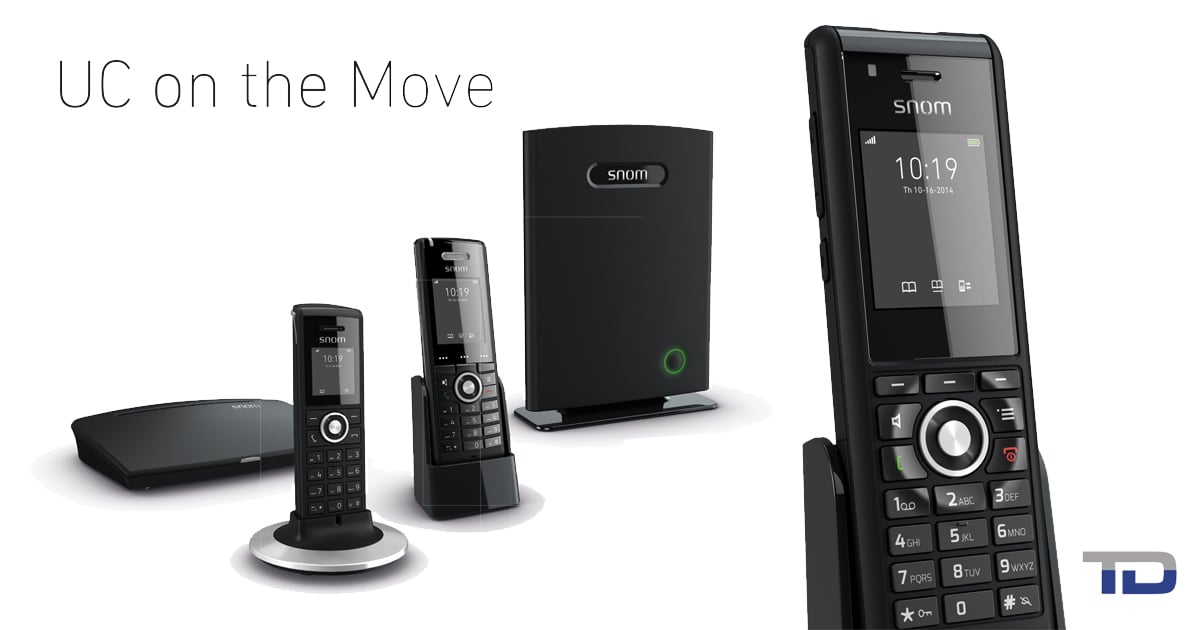 The Snom M700 DECT base station is ideal for companies requiring wireless coverage across multiple floors or throughout large buildings. Extensible to more than 250 base stations per installation and up to 1,000 connected handsets, this wireless telephony solution can serve organizations of literally all sizes. Its powerful DECT signal can traverse floors and walls, so the sky is literally the limit on how high the system can go! We review the Snom M700 base station, the Snom M5 repeaters, and the compatible cordless handsets (M85, M65 and M25) in this article.


The importance of scalability
Scalability can be defined as the capacity of a network infrastructure to be expanded, adapted, and enlarged at a minimum cost and with few, if any, modifications to the existing infrastructure. Incorporating scalability into your network design allows you to future-proof your investments, as well as increase the longevity of telecom deployments. This also vastly improves ROI over the long term.


M700 scalability features
The Snom M700 base station leverages the existing IP network and structured cabling infrastructure to achieve its connectivity. It is also powered over the same cabling using Power over Ethernet (PoE) technologies. When plugged in, these base stations synchronize and configure themselves without the need for additional (and expensive) controller hardware. The DECT handsets have built-in site survey tools to optimize deployment and make sure there are no dead spots in your coverage area.
The M700's ability to synchronize together with other bases creates a true multi-cell environment. Where a DECT repeater would simply extend range at the cost of reduced concurrent calls, the multi-cell deployment increases call capacity and range with seamless call handover between bases. Thanks to this flexibility, almost any type of space can be outfitted with this system, including convention centers, hospitals, office towers or multi-building campuses.
As your network grows, you can increase the capacity of the wireless DECT telephony network simply by adding more base stations, repeaters, and handsets as needed: up to 254 base stations and 1,000 handsets per installation. It's truly as simple as that.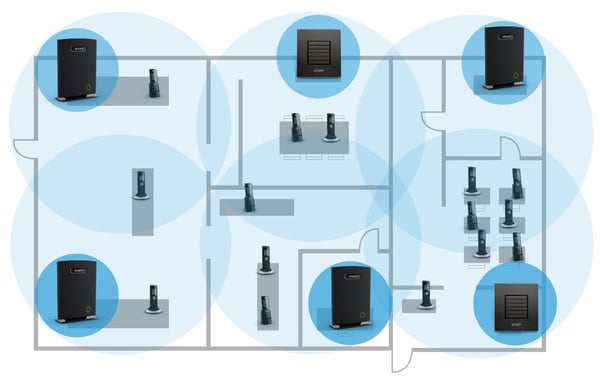 Additional features of the M700 base station include:
Mobility – Callers moving throughout the premises from base station to base station experience seamless roaming, without any noticeable effect on the continuity and quality of voice conversations.
Security - Wireless security between handsets, base stations, and repeaters is ensured by highly secure DECT encryption, while TLS and SRTP secure the SIP communication from the base stations to the wired telephony network and PSTN.
Signal penetration – The M700 uses DECT 6.0 in the United States, which operates at 1.9 GHz. This frequency allows sufficient penetration through walls, floors, furniture, humans, and other obstacles, while delivering high voice quality at up to 160 feet. This frequency range also delivers long-distance connectivity, reaching almost 1000 feet in open, unobstructed areas.
Reduction of cabling – Since cabling is only needed to the base stations, there is a reduction in cabling costs and management, minimizing both the initial infrastructure requirements and the time and effort involved with moves, adds, and changes.
IP PBX Compatibility – Handsets and base stations support the SIP protocol for IP telephony integration, which means they are interoperable with all major VoIP systems, such as 3CX- and Asterisk-based PBXs.


Case Study
Because the M700 is so extensible and flexible, it is ideal for large, multi-floor buildings that need a reliable telephone system for mobile workers. An example of an implementation like this is the Göttingen-Weende Evangelical Hospital (EKW) in the southern Lower Saxony region of Germany. With 601 beds and over 1,400 doctors, nurses, technicians, and other medical staff, it is an institution whose operation depends on effective internal communication. Being a hospital, a high degree of mobility is required for staff, and the ability to reach staff members at any moment is crucial.
The hospital had an ISDN telephone system and a loudspeaker PA system, but because of its recent upgrade to an all-IP internal network, appropriate changes had to be made to the telephony infrastructure. An extensible system was required to guarantee that all employees on all sites and in all areas of the buildings could be reached at all times.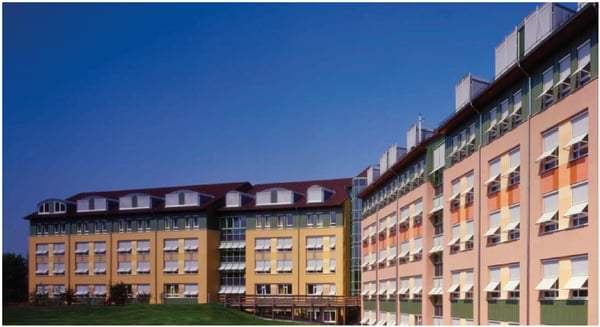 The EKW network now sports over 650 M65 DECT cordless handsets free to roam over its 530,000 square feet of operational area. This connectivity has not only increased efficiency and staff response times, but it has also phased out the often-disruptive PA system used to page personnel. The full case study can be found on Snom's website.


Compatible handsets
The M700 and its repeaters are compatible with the M85, M65, and M25 DECT handsets, all of which belong to Snom's Workplace Mobility family of products.
All three phones support the most widely used G series voice codecs, including the narrowband G.711 and wideband G.726, up to eight speed dials, local contact directories, and connectivity to external directories using open protocols such as LDAP. Essential features such as call waiting, call hold, call forwarding and call transfer are also supported, as are over-the-air firmware updates.
While the M25 offers up to 7 hours of talk time and 75 hours of standby time on a single charge, the M65 and M85 deliver over 17 hours of talk time and over eight days of standby time. Additional advantages of the M65 and M85 include larger color displays and support for the CAT-iq DECT certification, which contains extra features and mandatory support for high-quality wideband voice, enhanced security, caller ID, multiple lines, parallel calls, and other functions to facilitate VoIP calls using the SIP protocol.
The M85 specifically has a ruggedized IP65-rated and shockproof casing with additional capabilities, such as Bluetooth, and specialized safety features that allow it to be used in hazardous environments like warehouses, construction sites and other industrial settings.


Key features of the M700 system
Some of the most noteworthy features of the M700, its repeaters, and handsets include:
Exceptional scalability,

with up to 254 base stations and 1,000 handsets per installation

Easy installation and setup

Seamless handset hand-off when moving about

Military-grade security for voice conversations

No hidden license fees for handset usage

Up to 8 narrowband or 4 wideband calls per base station in a multi-cell setup

Common phonebook with up to 3,000 entries

Completely configurable through a web interface

Compatible handsets feature RSSI tool to perform site surveys

Support for PoE

Conclusion
The Snom M700 DECT base station and related devices deliver a flexible, scalable, robust, and feature-rich cordless telephony system, all at a reasonable price. It enables businesses of all shapes and sizes to deliver a high level of customer service and internal efficiency by providing staff with a reliable and secure way to be reached even in the case of a highly mobile workforce.
Browse our full range of Snom products.


---
You may also like:
Vtech's complete cordless telephony solution for a mobile workspace
What to expect from VTech and Snom post-merger (exclusive interview)
VTech ErisTerminal ET600 Series IP phones