Product Review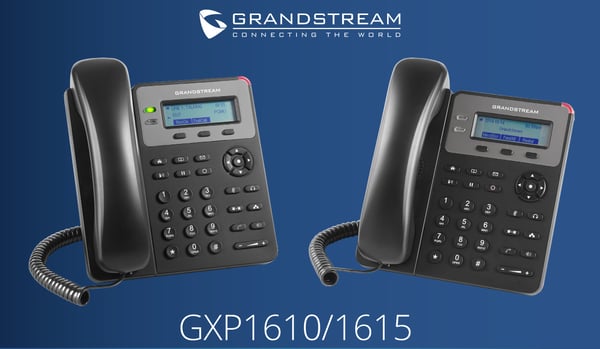 Thanks to VoIP technology, it's the software, not the hardware, that takes a starring role in a business telephony system. And the sophistication of the software can turn even an entry-level endpoint into a full-service telephony device with the robust feature set that in the past was only available on more expensive phones. For micro- and small businesses that want high-end functionality on an entry-level endpoint with a small price tag, Grandstream has you covered with the GXP1610 and GXP1615 1-line IP phones.
The GXP1610 is an easy-to-use, 1-line IP phone. The GXP1615 is the same thing, but with PoE (power over Ethernet), which eliminates the need for a mains power connection for the phone.

Hyperproductivity, delivered
This 1-line phone packs a big punch. With two call appearances, you can juggle two calls at once. The phone can also integrate with advanced Web and enterprise applications, as well as local weather service.
The GXP1610/1650 has context-sensitive soft keys that change according to whether the phone is idle or in an active call state, as well as the status of the active call. So, while there are three soft keys displayed on the screen, more than a dozen of them can be programmed and will display within the appropriate context. If the phone is integrated with a Grandstream UCM IP PBX, special soft keys such as call park and one-touch call record are also available.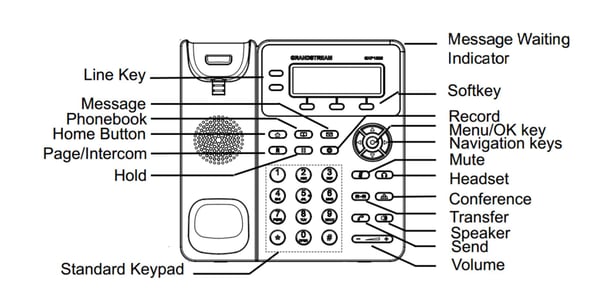 Watch the video

Key features
Here are some additional features you'll find in this IP phone, all with an entry-level price point:
Single SIP account and 2 call appearances
3-way voice conferencing
3 XML programmable soft keys
2 line keys with dual color LEDs
132 x 48 pixel LCD display
TLS and SRTP security encryption technology to protect calls and accounts
3-way audio conferencing
Full-duplex hands-free speakerphone with advanced acoustic echo cancellation
Electronic Hook Switch (EHS) with Plantronics headsets
Automated provisioning options include TR-069 and XML config files
Full duplex speakerphone with HD audio
Personalized music ring tone/ring back tone
Large phonebook (up to 500 contacts) and call history (up to 200 records)
Audio Codecs: G.711u/a, G.722, G.723, G.726-32, G.729 A/B, iLBC, in-band and out-of-band DTMF
Dual-switched auto-sensing 10/100 Mbps Ethernet ports
Wall mountable
Multi-language support
Automated provisioning using TR-069 or encrypted XML configuration file, SRTP and TLS for advanced security protection, 802.1x for media access control
Zero-Config Provisioning when used with Grandstream UCM IP PBX
Click here to download the GWN1610/1615 information sheet.

Conclusion
Grandstream's GXP1610 and GXP1615 1-line IP phones make it incredibly affordable for micro- and small businesses to boost the productivity of their workers. Thanks to VoIP technology, these endpoints deliver robust functionality at an entry-level price point.


---
You may also like:
Grandstream's 17xx IP phones are both functional and cost effective
Let Grandstream's UCM series enhance your internal communications
Grandstream's HA100 high availability controller for the UCM6510 IP PBX