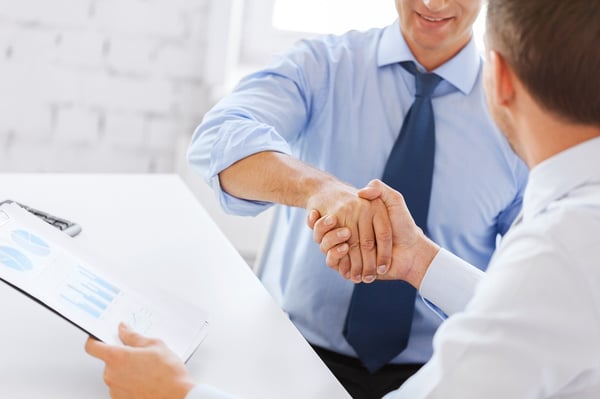 By Nathan Miloszewski, on behalf of Yeastar
When it comes to VoIP PBX systems, channel partners need to determine whether an on-premise solution or a cloud-based service is best suited for their customer.
Each solution has its strengths. For the instances in which you determine that an onsite IP PBX is the best option for your customer, we've put together these guidelines to help you sell against the hosted solutions offered by your competitors. Here at Yeastar, we work with thousands of channel partners who find themselves in competition with cloud-based VoIP service providers and have identified the most compelling arguments for an on-premise solution. Think of each one as an additional arrow in your sales quiver.


(1) Cost – An on-prem IP PBX has a lower total cost of ownership than a hosted service
The first area hosted VoIP VARs (value-added resellers) love to champion is cost. While it is true that with a cloud IP PBX there is no upfront costs outside of the handsets, over the long term, a cloud IP PBX can cost your customers a lot more than a premise-based solution.
With the aggressive price points on many new IP PBXs including Yeastar's S-Series, dealers can easily show how a modest upfront investment will save them thousands in recurring monthly fees over the life of the service agreement.


(2) Customization – An on-prem IP PBX is more customizable than a cloud-based service
Hosted VoIP service providers (also known as ITSPs: Internet telephony service providers) often point to the variety of features and functions available with their service.
What they sometimes don't point out is that these are the same features available to everyone – it's difficult to truly customize for each individual customer because all the hosted PBXs use the same underlying software. In practice, ITSPs can't do much to customize the PBX specific to the client beyond a basic addition or removal of features from the user interface.
On-premise IP PBXs offer much more flexibility. Thanks to their intuitive user interfaces, channel partners can highly customize the base system to the customer's exact specifications, in many cases without having to add code.


(3) Future Proof – You can upgrade and scale an on-premise IP PBX without buying a new box
Customers often hear the promise of "no more rip and replace" from a hosted VoIP VAR. Preying on the pain caused by TDM PBXs of the past, they often point out that their subscription-based model allows an organization to future proof, because they're always developing and implementing new features.
"Need to add a new user? That's easy, too," they say. "A few clicks and presto! You've got a bigger system without having to buy a new box."
Well, a lot has changed since the early days of VoIP. The modular design and field upgradeability of today's IP PBXs allow channel partners to easily expand capacity and improve performance without having to replace the entire system.
Simply swap out the necessary modules and you've got a higher-capacity system without having to buy a new box.


(4) Scalability – An on-prem IP PBX is just as scalable as a cloud-based service
Similarly to their future ­proof argument, hosted VoIP companies and their VARs often brag about the ease of scalability their systems provide.
You've probably heard it before: "With just a few clicks you can…"
The reality is that on-premise systems are just as scalable. Need to add new IP extensions? Just plug them into the existing system! The modular design of today's IP PBXs allow dealers to easily scale a system as their customer grows.
Rip and replace really is a thing of the past.


(5) Security – An on-prem IP PBX can be just as secure as a cloud-based service
Heard frequently from hosted VoIP VARs:
"You don't have a military grade hosting facility, right?"
"Well, you don't have a dedicated IT person on staff."
"You know, hackers are everywhere!"
While all three of these may be true for your customers, that doesn't necessarily mean that a hosted VoIP service is any more secure than one you could have running in your IT closet (or under your desk).
The reality is that hosted IP PBX providers and systems are susceptible to the same sort of attacks, hacks and hurdles that premise VoIP PBX systems are concerned about – if not more. Why? The answer is scale. It doesn't always make sense to attack or hack into one small company when with the same amount of effort a hacker can go after a hosted VoIP provider and gain access to thousands of systems.
Of course, this not to say the cloud is not safe. The point is, both hosted and on-premise VoIP PBX systems need to properly address security concerns.


CONCLUSION
As you can see, when it comes IP PBX systems, hosted is not always the clear-cut winner. In instances where an on-premise solution would make the most sense for your customer, don't shy away from dealing with the most common ITSP arguments head-on.
Browse TeleDynamics' website for Yeastar IP PBXs.
---
You may also like:
Hosted vs. on-premise IP PBX: Which is the better choice?
How micro-enterprises can benefit from VoIP
How to future-proof your business telephone system