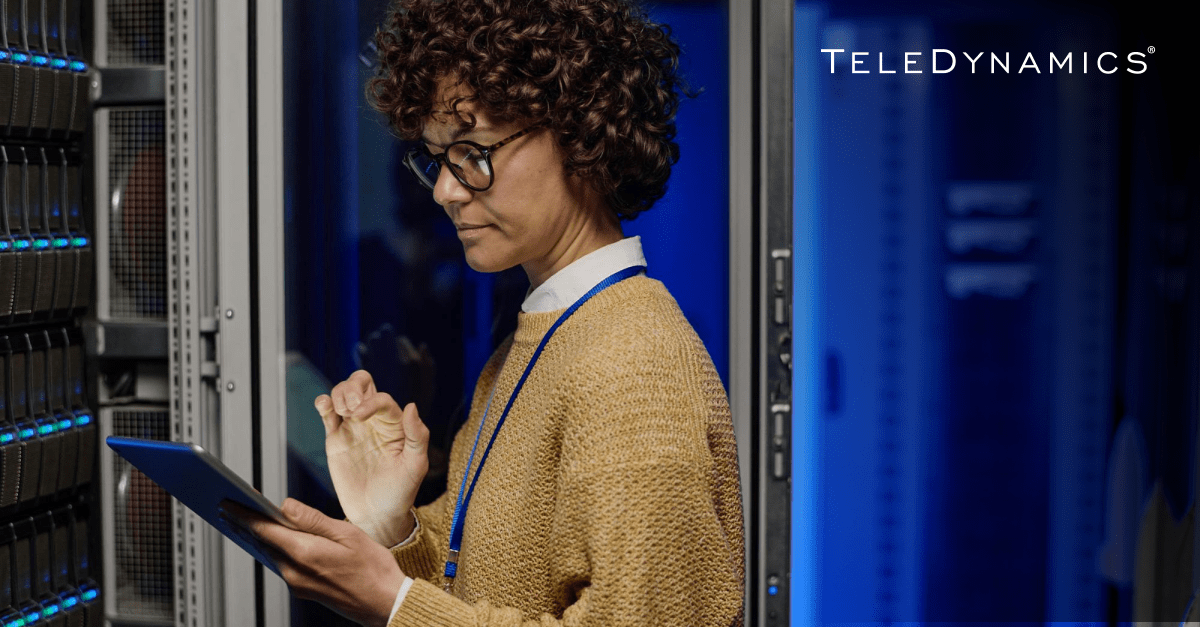 In previous articles, we've discussed the high reliability of VoIP technology. That said, achieving high reliability is only possible when built into the design of the VoIP network and the underlying network infrastructure supporting the service. One of the fundamental requirements to ensure such reliability is the implementation of VoIP failover. Here's what you need to know.
What is VoIP failover?
To start with, let's be clear that this is not an industry-standard term. We're using it here to refer to a set of design methods and features that contribute to the reliability of VoIP technology by ensuring that the service is not disrupted in the event of a network or system failure.
The specific VoIP failover features that we examine in this article include:
SIP trunk failover
Edge network failover
Mobile device failover
These are useful and often critical features that are especially important when enterprises or even individual users require ironclad service availability. We discuss each in a separate section below.
SIP trunk failover
A SIP trunk enables all on-premises IP phones and VoIP endpoints to connect to the public switched telephone network (PSTN). A SIP trunk is not a physical circuit that comes onto a business' premises like a conventional integrated services digital network (ISDN) connection. Rather, it is a virtual connection with an internet telephony service provider (ITSP) made over an IP network, typically over the internet or a private WAN.
Such connections are reliable enough for most businesses. For larger enterprises that rely almost exclusively on telephony traffic for their businesses — such as those delivering large contact center services — it is well worth the extra cost to ensure availability via a secondary SIP trunk.
In a SIP failover scenario, if the connection of the primary SIP trunk fails, the telephony system will automatically fail over to a secondary SIP trunk provisioned for this purpose. On-premises IP PBXs can have multiple SIP trunks and can be programmed with the intelligence to use them in multiple ways, including the following:
Failover:

One SIP trunk is used as a primary while a second sits idle. If the first trunk fails, the secondary takes on all calls.

Load Balancing:

Calls are distributed evenly between the two trunks or use some more advanced distribution algorithm to deliver calls in a predefined manner.

Lowest-Rate Routing:

Outgoing calls are routed depending upon the lowest cost of each call type. For example, domestic long-distance calls may be routed over a particular SIP trunk, while international calls are delivered over a different one because the provider of each offers lower rates for specific types of calls.
Edge network failover
SIP trunks rely on the underlying network infrastructure to ensure connectivity to the ITSP via the internet. In other words, they are only as reliable as the internet connection. Similarly, internet connectivity is of utmost importance when using Unified Communications as a Service (UCaaS) cloud-based VoIP services for individual VoIP endpoints (which don't use SIP trunks).
This is why ensuring high availability at the enterprise network edge is vital to deploying a reliable VoIP service.
There are various ways of ensuring that your network edge remains up and running, including the following:
SD-WAN Technologies:

SD-WAN

delivers not only reliability and high availability but also simplified management, reduced cost, and a more secure network for connectivity to the internet and between remote sites.

Redundancy of Design:

Designing redundancy

into your network means eliminating any single point of failure. By employing redundancy at the WAN level, you eliminate a critical point of failure by ensuring that your enterprise network has multiple exit points to the outside world.

Using Multiple ISPs:

Even with redundancy, if the same internet service provider (ISP) provisions two or more connections, the single point of failure becomes the ISP itself because a failure of its network will mean all connections to that ISP fail. For an extra layer of resiliency, consider at least one backup connection to a different and independent ISP.
Mobile device failover
So far, we've talked about failovers that typically take place within an enterprise network, but many VoIP services are delivered to a mobile workforce that works from home, a rented workspace or even the local coffee shop.
In such cases, users have no control over the network reliability. This is sufficient for employees that use their corporate telephone numbers sporadically or for roles where voice communication is not mission-critical.
However, for someone like a call center agent or sales rep, any disruption in voice communication can be devastating.
For cloud-based services delivered to mobile devices such as smartphones and tablets, ensuring connectivity via Wi-Fi and the mobile data connection is very useful. Most modern devices can seamlessly switch between these two connections, so if one fails, the other can instantaneously take over.
This capability can also be leveraged for laptop users, enabling backup communications via a mobile data connection either by using a USB dongle or a smartphone's tethering feature.
Conclusion
Telephony is vital for virtually all modern businesses, but it's more critical for some than others. Businesses whose very existence requires "always-on" voice connectivity can benefit from employing these failover methods to maintain the inherent reliability and availability that modern VoIP systems provide today.


---
You may also like:
Achieve high availability without high cost!
How to ensure business continuity through WAN redundancy