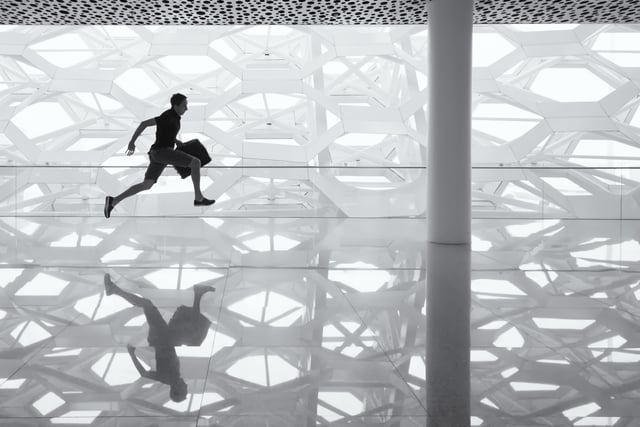 By Colleen Schmidt, Director of Partner Success, CoreDial


Risk is something that we fear because it requires us to put ourselves out there to achieve something greater. There is always a chance you could lose something important to you, especially if you take a risk on a venture or idea you know little about or have not adequately prepared for. The same is true when it comes to taking risks for your business. As much as we would like to mitigate business risks, the fact is they are an integral part of the growth process for any business. Just ask these business risk takers: Ben Silbermann, the creator of Pinterest, risked everything by leaving a job at Google to create the virtual pinboard site. Ben would survive early disappointments and now presides over a company worth $1 billion. Or Drew Houston of DropBox, who held to his guns when Apple Founder Steve Jobs told him to join Apple or be taken over in the market and now enjoys running a $1 billion company.


For VARs, MSPs and other resellers, your risks may not be the same as the ones mentioned above, but embracing the trends in the industry is the key to long-term success. For the unified communications (UC) industry, taking a risk on hosted and cloud-based services, as well as having a technology partner you can trust, will ensure your business stays economically solvent over time and is ready to meet the changing needs of your customers. Ignoring the shifting tides in the industry will lessen the options you can bring to the table for your customers, which will eventually impact your bottom line.


Embracing the cloud communications trend is vital


Embracing the cloud communications trend is vital for reinventing yourself as a VAR or MSP. More and more customers are looking for options outside of traditional UC, and your customers specifically are looking to you to help make their operation run more efficiently. Resellers who have begun to adopt a cloud-based services model for VoIP solutions are already seeing the benefits of such a move. Subscription-based cloud services give you a reliable, recurring revenue stream, and can help you remain competitive in the overall market.


Changing a business model is definitely a risky venture, but it is a calculated risk. As more and more customers demand mobility and offloading of management for their business phone systems, taking a risk on cloud VoIP solutions is the right move to make. To do this, you need a technology partner that not only understands industry trends and develops technology adjacent to those trends, but also understands you and your customers' needs. Partnering with a solution provider that can provide you with a robust, hosted solution gives you an edge over the competition. For VARs and MSPs, it means your customers stay your customers, seeing you as their only trusted advisor, with your technology partner acting as a behind-the-scenes player. You become the technology expert when your customers need assistance, strengthening your relationship with them for the long haul. For your customers, a hosted solution can significantly lower their overall operating costs, which can open up the door to additional services they either couldn't afford to use before or didn't know they needed. This helps them streamline their business and gives you more revenue opportunities as the solution provider. Investing in a proper technology partner will help reduce your overall risk profile, and assist you in selling, delivering, managing and invoicing services as easily as possible.


Risk is needed in order to move your company in the right direction for future trends. That is why taking a calculated risk with a technology provider who understands your business needs and creates technology designed to make you the expert and solution provider will give you the edge you need to be successful for years to come. Change isn't easy, but when implemented carefully with the right tools, it can lead to both increased customer satisfaction and revenue growth. So don't fear taking a risk, but rather embrace the opportunities it can provide your company.


Click here to learn how to become a cloud communications provider for your end users through a white label solution of your own.
---
You may also like:
How to future-proof your business telephone system
Sizzling trends in business telephony
Four factors to consider when proposing a new phone system to your customer