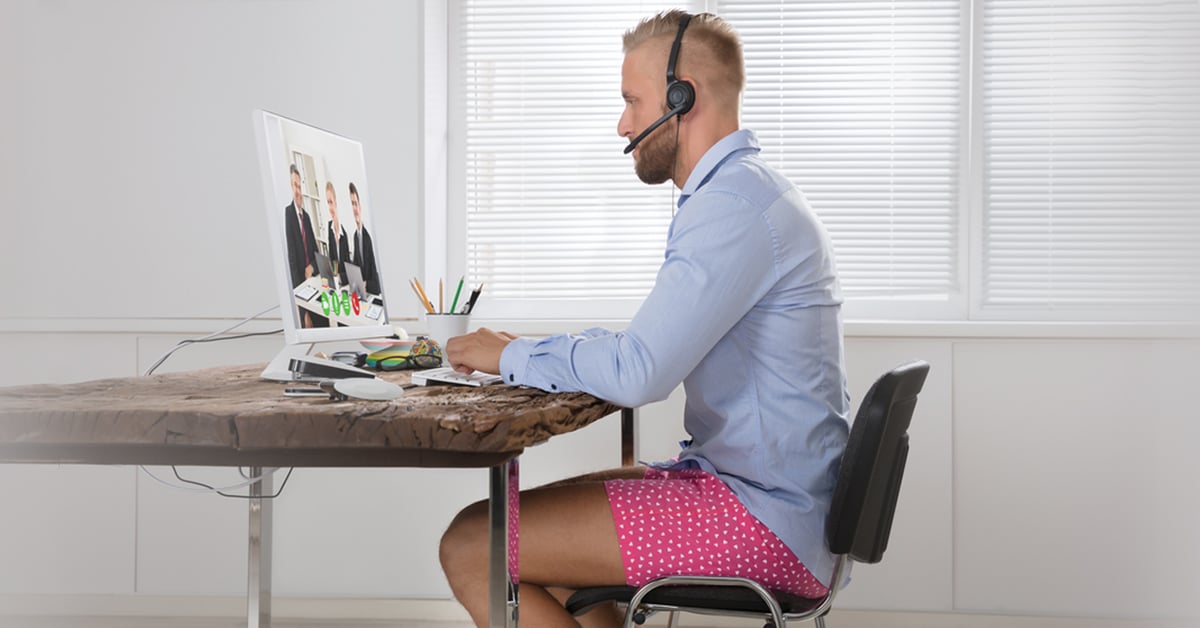 With more employees working from home to comply with social distancing measures currently in place, TeleDynamics has been getting a lot of requests for help with getting employees operational from home. In this article, we will review a number of ways you can enable an employee to use their company IP phone from home, as well as other methods for making and receiving calls without the need for special hardware.


Softphones
We covered softphones in last week's article, and it's worth bringing up again here because it is a fast and inexpensive way to allow employees to use the enterprise phone system remotely. For cloud (hosted) VoIP systems, the security is already built in, so all the employee needs to do is download the softphone software on their mobile device or computer in order to connect the phone to the enterprise network and make calls. With on-premise systems like NEC, Panasonic, Allworx, Grandstream or Yeastar, we recommend either a VPN or port forwarding to establish a secure connection to the IP PBX. Either way, the softphone software does not require you to purchase or ship any physical equipment, so it is a fast and economical way to enable remote communications for your workforce.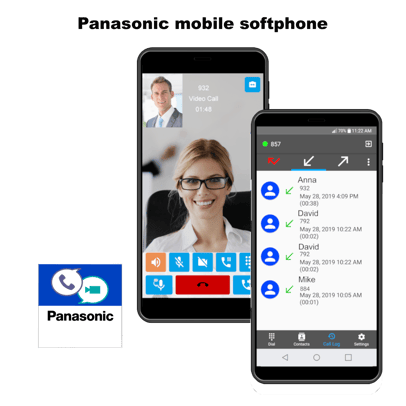 Most of the softphones, whether they be on hosted or on-premise systems, offer presence options like BLFs (busy lamp fields), chat messaging and other presence monitoring. For legacy systems that don't offer this functionality, workers can use third-party applications like Skype or Google Hangouts for presence and chat.
For a list of manufacturers that offer softphones, check out our recent article.


Physical IP phones
If your employees have IP phones at their workstations and they want to use them at home, they need to be powered. On the company's premises, a PoE switch will provide power to the whole network and deliver power to all of the connected devices that support PoE (Power over Ethernet). IP phones powered by AC power need an AC adapter to operate since they run on a lower voltage than what is delivered through the wall socket.
For use at home, the IP phone is typically powered with an AC adapter. If the phone supports PoE, then there are a couple of ways to power it over the Ethernet:
PoE injector – this is a device that converts AC power to PoE. Just plug one end into the AC wall socket and the other end into the IP phone's Ethernet port.


PoE switch – Using a PoE switch at home is not the most cost-effective option, but there are a couple of small ones available for under $100, including the Netgear GS305P 5-port PoE Gigabit switch or the TP-Link SF1008P 10/100 Mbps 8-port switch (4 of these ports are PoE). These are connected downstream from the internet router and can simultaneously power all PoE-enabled devices connected to the network.


Follow me
Most cloud and on-premise PBXs offer a follow-me functionality that automatically forwards calls to the number or numbers of choice, so that calls will get to the user no matter where they are located. Instructions for configuring this option are in the device's user manual.
With follow me, even if the remote worker does not have an IP phone or a softphone connected to the enterprise network, they can still receive their company calls on their regular mobile device or home phone.


Remote voicemail access
Even if employees are unable to connect their phone to the enterprise network, they can access voicemail remotely using their mobile device, home phone or computer. Instructions for remotely accessing voicemail are detailed in the IP PBX's user manual. All modern IP PBXs also have a voicemail to email capability where the voicemail recording is emailed to the worker as an MP3 attachment.


Conclusion
There are a number of ways to equip employees to work remotely, and not all of these methods require purchasing or shipping hardware. Check the IP PBX user manual or with your hosted VoIP provider to find out what options are available with your on-premise or hosted IP PBX, and reach out to your TeleDynamics rep for further assistance.
---
You may also like:
13 remote collaboration solutions for a dispersed workforce
Introducing the Panasonic mobile softphone
VoIP security for remote users