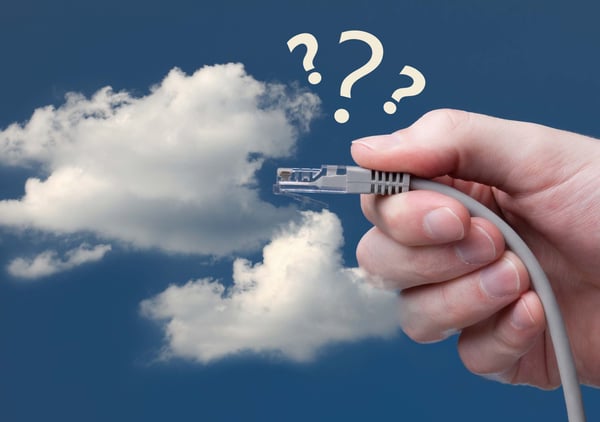 By Leo D'Alessandro, Product Marketing Manager, Sangoma Technologies
If you are looking for a cloud-based phone service for your business, you may find it confusing to decide between the many options available. The low cost of the internet infrastructure is allowing more companies to offer their own cloud-based phone solutions. Since many of them are already bundling local & long-distance calling, caller ID and voicemail into their monthly service, how do you know which option makes the most sense for your business?
Below are some of the top criteria to keep in mind when choosing your cloud-based service.


Local presence
If your business operates from multiple locations, or you simply want to project a local presence to your customers, you will need to have a local phone number. A cloud-based vendor should not only allow you to select from many rate centers, which are basically local calling boundaries, but should also provide you with many phone number options to choose from, so that you can pick the one that suites your needs.
You will also want to investigate how easy it is to select your phone number. Do you need to submit a request form and wait for confirmation? Or, do they allow you to check online for a list of currently available numbers and activate it right away?


Mobility and collaboration
If employees roam in and out of the office and need to keep in touch with remote workers, your cloud solution should provide you with these tools. These can be things like:
Softphone – a software program that would be compatible with your laptop and mobile device(s).
Find me/follow me– The ability to have the call forward to your cell or another number you choose if you are away from the office.
Click-to-call– Having the ability to dial a number displayed on your computer just by clicking it.
End-user unified communications dashboards or chat – These options allow for enhanced communications and productivity.
Additional questions to consider:
Do these tools integrate with your current workplace computers, laptops and/or devices?

Do you need both Microsoft and Mac support or iOS/Android device compatibility?

Is there a learning curve and training required for your staff to adopt these tools, or do they simply integrate with your current software and applications?
Once you have determined what is offered, verify whether these features are included in the monthly cost.


Setup and operation
Configuring a phone system can be challenging. Try to find out if the cloud provider offers an intuitive way to help set up the basic elements, such as the inbound caller greeting, routing options and phone extensions. Look at the process for adding users and services down the road: is that an easy process?
Questions to ask:
Do they offer a Quick Wizard or "simple" mode?

Is there an online self-serve method, allowing you to make adjustments immediately, or do you need to connect with a customer service rep or wait for email confirmation?


Future proof
Setting up a phone system for your business is an investment. You want to make sure that the solution you choose allows it to adapt to your business needs.
Questions to ask:
If you need to switch to an on-premise solution down the road, can you easily switch to one provided by the same vendor?

Is there training required if you make this change, or are the features and functionality the same?

If you need to change desk phones or devices, is the cloud provider flexible enough to adapt to new endpoints, or are you locked in?


CONCLUSION
There are many things to consider when choosing your cloud-based phone solution and, depending on your business, some points are more important than others. These criteria can help you evaluate how competitive the available solutions are and narrow down your choices for you.
If you would like information on Sangoma's cloud offerings, you can find it here.


See us at Channel Partners or come to our roadshow
Sangoma is at Channel Partners this week (April 17-20, 2018) in Las Vegas. Stop in and see us at booth #3044.
Or see Sangoma and TeleDynamics at one of our scheduled roadshows next week! Space is still available, but registration is required.
April 23 – Braintree, MA
April 24 – Manchester, CT
April 25 – Pelham Manor, NY
---
You may also like:
Cloud and UC: is your telephone system on board?
Hosted vs. on-premise IP PBX: which is the better choice?
Should your business go all-IP?