Product Review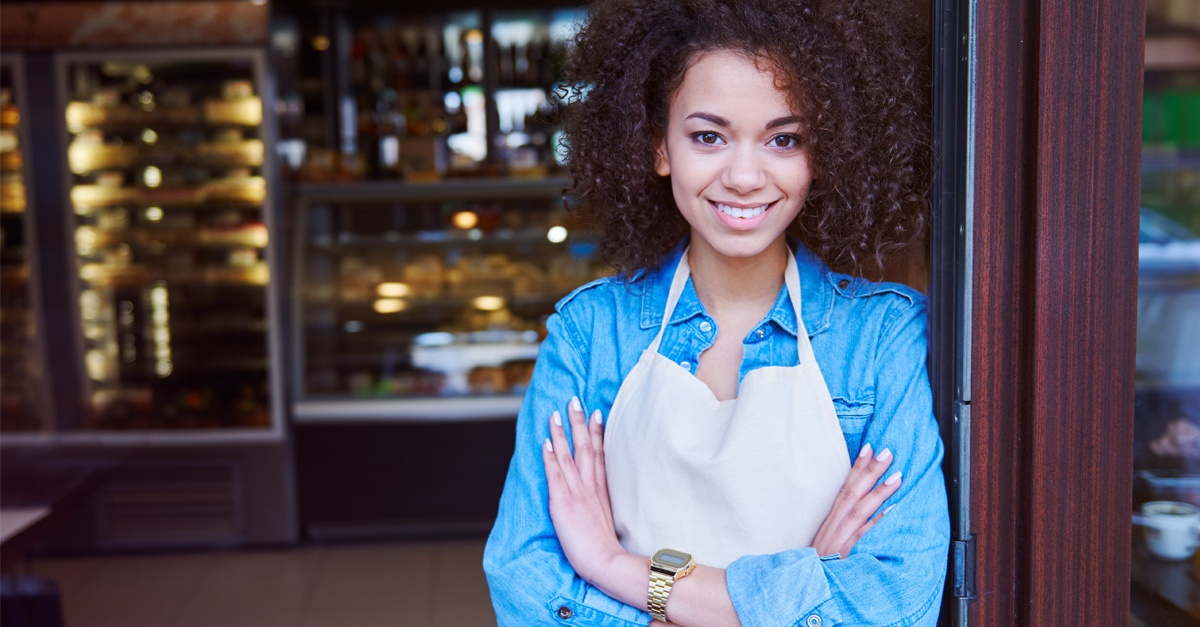 Until recently, acquiring a video surveillance system for your home or business required recruiting expert personnel, specialized proprietary equipment and a hefty budget allocation. Only over the past few years have there been systems available on the market that are not only inexpensive, but configurable and installable by even the most modestly technologically adept individuals.
Today, obtaining, installing and configuring a security system has become even easier with the introduction of Netgear's Arlo video surveillance systems.
Converged networks
We live in a dynamic time where there is a convergence of disparate and unrelated electronic devices and systems. The instrument of this convergence is the IP protocol (internet protocol). Netgear's innovative Arlo line of camera security systems is taking advantage of this convergence by leveraging existing IP networks, even if these networks have a minimal footprint within the home or place of business.


Netgear's Arlo network design
The Arlo line of video surveillance systems uses a novel network architecture. It doesn't rely on an existing wireless network, which could be (and most likely is) sub-optimally configured for use with video security systems, or may not have the necessary range for the required application. Instead, Arlo brings uses its own specialized wireless base station, which is preconfigured to communicate optimally with the cameras and provides a large range, able to cover extensive areas of a business or home. Just plug it into one of the Ethernet ports on your internet router, and you're good to go. This base station can function as a relay to send captured video to the cloud, or to a local USB storage device attached to the base station itself.


The cloud
Arlo provides free online cloud storage where all your videos can be sent and stored for viewing at a later date. This free option contains a rolling history where videos are kept for review for seven days, after which they are deleted and replaced with newer video streams. Arlo offers several upgrade options that can save up to 60 days of cloud recordings for a maximum of 15 cameras. If local storage is preferred, you can always connect a USB storage device to the base station to have all videos stored locally.


Not just wireless, but wire-free!
We've all heard of wireless IP cameras. Arlo takes this a step further and has made their cameras completely wire free. What's the difference? Arlo cameras have no wires at all, not even for electrical power, because they are powered by batteries. These cameras are extremely efficient in their use of power, so they can last up to six months without a battery change or recharge. This is especially convenient since they can be located even in places without physical connectivity to power or the network. With their weatherproof design, and the various options for mounting, including table mounts, ceiling mounts and outdoor swivel mounts, you can install the cameras almost anywhere.


Arlo wire-free HD camera security system
The Netgear Arlo line comes in two flavors. One is the Arlo Wire-Free HD Camera Security System, which has an impressive array of features and functionalities including:
Wire-free cameras
Night vision
HD quality
Motion alerts
Certified weather resistant
Free cloud storage and review
Mobile app for real-time and historical viewing
Long-lasting Lithium CR123 photo batteries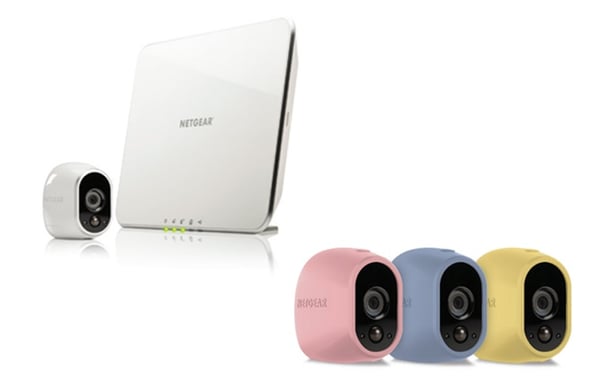 These cameras can be purchased either with a base station or as stand-alone cameras to be added to an existing network. Video surveillance starter kits can also be purchased with a base station plus up to five cameras that include magnetic and outdoor camera mounts, mounting screws, up to 20 CR123 batteries, and window decals. Arlo also supplies replaceable silicone skins of different colors and styles for UV and water protection, not to mention a slick design.


Arlo Pro wire-free HD camera security system
The Pro series offers the following, in addition to the array of features described above:
Custom rechargeable batteries for quicker battery changes
Charging station
2-way audio through which you can listen and talk
A 100+ decibel siren that can be remotely controlled
Mobile phone alerts when motion or sound is detected
Scheduled automatic monitoring
Geofencing so cameras can arm and disarm based on their location
Optional local backup on a USB device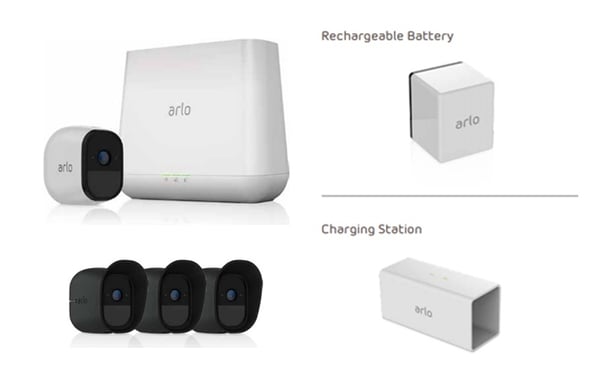 Cameras and base stations can be purchased separately as your network grows. However, quick startup packages of up to six cameras with a variety of accessories are available for purchase, as well.
Optional accessories include:
Solar panel for continuous recharging of batteries
Power adapter to charge batteries in the cameras themselves
Pro skins to protect against the weather and inhibit direct incoming sunlight
Arlo's stand-alone option
For those wanting surveillance of a single location, without the need for a base station or for the option to scale, Arlo provides an all-in one solution with the Arlo Q. Geared more towards home users, this elegant stand-alone device supplies the following features:
1080p HD video recording
2-way audio
Night vision
Motion alerts
Scheduling
Free cloud recording
This camera is powered from a mains power outlet so there are no batteries to maintain. It can also be configured so that specific areas of the field of view can be specified as activity zones, with movement, such as the opening of a door or window, triggering a notification.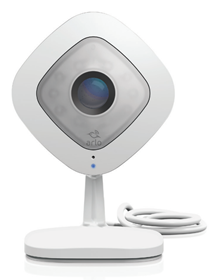 CONCLUSION
Network convergence driven by IP has made the whole process of obtaining, installing and maintaining a video surveillance system simpler in every way, from start to finish. Netgear's Arlo line of HD camera security systems has taken that simplicity even further by providing a high-quality, modular solution with an outstanding variety of features that grows as your needs grow.
---
You may also like: