How you connect to the internet will impact your VoIP phone system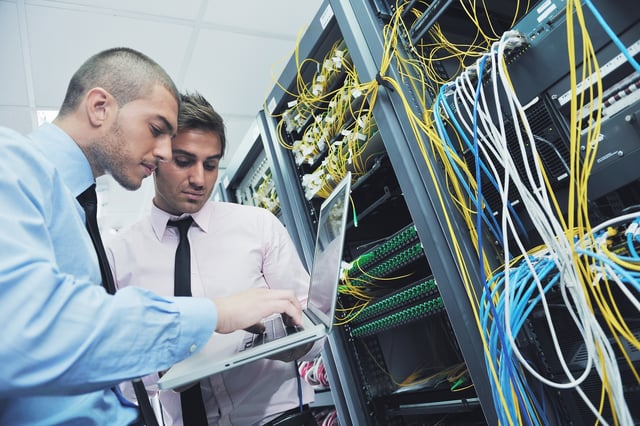 Because SIP trunks leverage the WAN technology used to connect to the internet, it is imperative to understand how the choice of WAN technology will impact the functionality of the SIP trunk. There are different ways to connect to the internet, and each has implications for voice traffic.
In this article, we discuss the main considerations to take into account when choosing between MPLS, metro Ethernet, LTE and SD-WAN.


Taking the mystery out of VoIP connectivity
Not so long ago, connecting to the PSTN was simple – there was essentially only one technology with which you could link the internal telephony network with the rest of the world. If you had a PBX, you would use your trusty Earlang tables to determine how many voice channels were needed based on the number of telephony users in your organization. You would then purchase the appropriate number of ISDN PRIs, or partial PRIs as the case may be, and presto, your requirements would be fulfilled.
With the proliferation of VoIP technologies and additional services and options they provide, the issue of connectivity has become more complex. However, with a few simple clarifications, much of the mystery can be eliminated.


Network convergence
The first concept that must be recognized is the fact that VoIP technologies rely on network convergence. This means that both voice and data traffic travel over the same infrastructure: an IP network. This sharing of infrastructure requires that voice and data connectivity to the outside world take place over the same physical WAN circuit. When an organization that employs IP telephony on its internal network chooses a WAN technology to connect to the internet, the needs of the voice traffic must also be considered.
A VoIP telephony network will connect to the PSTN using a Session Initiation Protocol (SIP) trunk. It is not a physical circuit like a PRI, but rather a digital session initiated and maintained over an IP network between SIP-enabled devices. An IP PBX will register with an IP telephony service provider (ITSP) using such a trunk, and the SIP protocol provides the necessary signaling for this to function correctly. This SIP trunk runs over the physical WAN link and provides IP connectivity between the IP PBX and the ITSP's network.
Note that a traditional PRI connection can be used to connect an IP telephony system to the PSTN with the use of a media gateway (for more information, see our Ultimate Guide to Media Gateways). However, whenever possible, it is preferable to connect such a system to the PSTN via a SIP trunk.


Available WAN technologies
The WAN technology used to connect to the internet will have an impact on the functionality of the SIP trunk. There are several WAN technologies to choose from. A few of the most popular include MPLS, metro Ethernet, LTE and SD-WAN.
According to a recent survey conducted by The SIP School, 40% of companies surveyed used MPLS, 14% used metro Ethernet, 8% used LTE, and 36% reported using SD-WAN with a mix of the above (multiple responses were allowed, so the total adds up to more than 100%).
MPLS – MultiProtocol Label Switching is a type of data-carrying technique for high-performance data networks. The main advantage of MPLS is the method it uses to route data through the infrastructure. It is much more efficient than normal IP routing and is capable of carrying many different types of protocols, as its name suggests. MPLS provides a multitude of features that are beneficial for voice traffic, including low queueing delays and Quality of Service (QoS) mechanisms.
Metro Ethernet – A metropolitan-area Ethernet network, also known as Ethernet MAN or metro Ethernet, is a robust and easy-to-use technology due to its ubiquitousness in IP networks and its intrinsic compatibility with internal networking equipment. Metro Ethernet provides WAN services using traditional LAN technology. This means that all the benefits of the LAN can be applied to the WAN. For voice traffic, this means high reliability and straightforward compatibility with internal QoS and traffic-shaping methodologies. Its only drawback is the relatively high cost compared with other available WAN technologies.
LTE – The Long-Term Evolution mobile standard, mostly referred to as 4G, is gradually becoming more prevalent as a WAN technology. Traditionally used as a backup for other primary data links, LTE is becoming a viable option, especially in city centers where high-speed links are available over a mobile provider's network. When used to deploy a SIP trunk, care must be taken to ensure QoS and packet priorities, as data over LTE is not always inherently voice-friendly.
SD-WAN – Software-defined networking in a wide area network is a term used to refer to designing the edge of an enterprise network so that the WAN hardware is separated from its control mechanisms. This allows a more intelligent management of the WAN link using low-cost and commercially available internet connectivity options. Practically speaking, this would entail an SD-WAN device that connects to the internet using multiple technologies (xDSL, LTE, Cable and others) and manages these connections in a way that enhances reliability, availability, speed and performance, beyond the abilities of any individual WAN technology functioning independently. Most SD-WAN devices have built-in mechanisms that provide the necessary prioritization and QoS functionalities specifically for voice traffic, thus making them a good choice for SIP trunk connectivity.
Private WAN connection – The WAN technologies described above are used to connect the enterprise network to the internet, and, in turn, the internet is used to route voice traffic between the enterprise and the ITSP over a SIP trunk. For some enterprises, having voice packets traverse the public internet, no matter how encrypted and secure they may be, is not ideal. Moreover, the reliability and quality of their ITSP's internal network can affect the quality of the voice experienced by the end user.
For such cases, it is possible to obtain any of the above technologies over a private WAN connection. In other words, a private link can be purchased between the company and the ITSP. This, of course, carries a much higher price tag, but for certain organizations, it can be well worth it.


CONCLUSION
A variety of WAN technologies is available for connecting an enterprise to the rest of the world. Each provides various features including QoS, queueing, prioritization and reliability that are necessary for SIP trunks and voice applications. Being aware of how each choice affects voice traffic is an important part of determining which WAN technology is best for you.


---
You may also like:
These facts about VoIP may surprise you
Migrate your legacy customers to VoIP this year
Edgemarc SBCs that scale with growing businesses