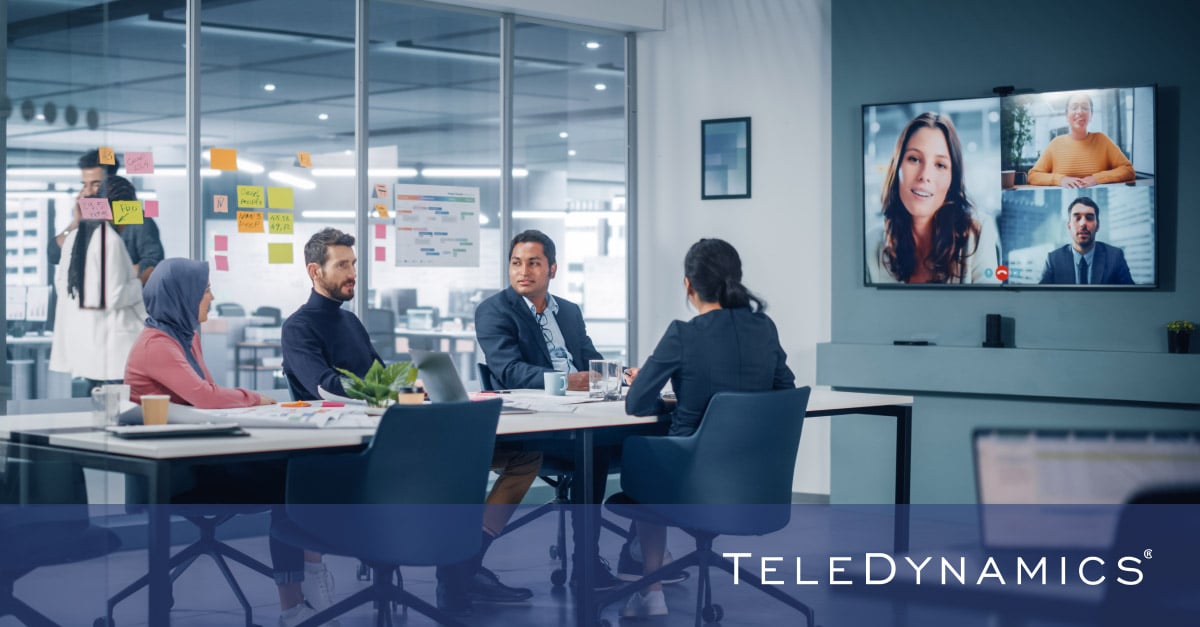 Unified communications (UC) equipment allows individuals and groups to communicate in multiple ways over large distances. Users can enjoy a rich communications experience using screens, cameras, microphones, speakers, and collaboration platforms.
Android is often the operating system of choice for such systems, and Yealink uses it extensively. In this article, we look more closely at Yealink's Android meeting solutions and why their usage of Android makes them such an innovative and beneficial choice for business communications.
Why is Android perfect for UC?
Android is an operating system originally intended for mobile touchscreen devices like smartphones and tablets. It is based on the Linux kernel, and at its core, it is composed of free and open-source software. The operating system is developed by a consortium known as the Open Handset Alliance. Still, because its most widely used form is a proprietary version developed by Google, many people think it is exclusively a Google product.
Because of its open-source nature, its basis on Linux, and its deployment versatility, it is ideal for porting to any electronic device. Android's source code has been used to develop variants of Android on a wide range of other devices, including on UC meeting systems.
Android's adaptability and flexibility have made it the best-selling OS on the planet, with over three billion installations on smartphones alone!
Android is well suited for UC systems because it has been developed for mobile devices. Smartphones and tablets have cameras, microphones, touchscreens, CPUs, memory, storage space, and network connectivity, all of which are components of UC systems.
Android can natively manage all of these components and can easily be upgraded, updated, patched, modified, and improved upon simply by updating its software and introducing new applications.
Yealink's approach
Because of the advantages delivered by Android, Yealink has chosen to develop most of its UC equipment and services on this operating system. Yealink video and display solutions that leverage Android include the MeetingBar, DeskVision and MeetingBoard series.
Android-powered devices have an incredibly well-developed plug-and-play functionality. A device can be set up and ready to operate simply by connecting it to the network and plugging in an HDMI video cable.
These Android-based devices are highly compatible with many mainstream video platforms, such as Microsoft Teams and Zoom. Many of Yealink's Android meeting solution devices are available in Microsoft Teams-certified and Zoom-certified versions.
Android was initially developed for wireless devices, so its management of wireless network services is unsurpassed. Wireless accessories like the WPP30 presentation pod and VCM36 wireless extended mic free the meeting table from the clutter of cables and expand the capacity and functionality of Android meeting solutions.
One of the most intriguing results of using Android for UC devices is the ease of integrating various AI capabilities. Features such as autoframing, speaker tracking, picture-in-picture, multifocus framing, and AI-powered noise reduction are all AI features that make communicating using UC systems much more enjoyable and comfortable for all participants.
For a more in-depth look at how AI is changing teleconferencing, you can learn more about VoIP and AI here.
Yealink Android-based meeting solutions
Yealink's MeetingBar series of devices combine a camera, speakers, and video output connected to an external large-screen TV or monitor in a compact package. The series comes in three versions which primarily differ in the capacity of the room in which it is installed.
The MeetingBar A10 is the entry-level device for huddle spaces and home offices. It comes in both Microsoft Teams and Zoom-certified versions and offers basic high-quality communication capabilities.
The MeetingBar A20 is the next step up, primarily for small rooms. It delivers premium AI video and audio features that make communication more natural. In addition to Zoom and Teams, it is RingCentral and BlueJeans certified.
The MeetingBar A30 converts medium-sized rooms into videoconferencing workspaces. It enjoys the same capabilities as the A20. In addition to that, it sports a dual camera setup where one camera has a 10x hybrid zoom for closeups, and a second camera with a wide 120° field of view, delivering a clear visual experience with depth which cannot be achieved with a single camera.
Beyond the MeetingBar series, Yealink has also developed the DeskVision A24. This is a dedicated UC workstation that can be used to deliver enhanced collaboration services. It has an all-in-one design, native Microsoft Teams support, and superior audio and video quality.
It is also a 2022 Red Dot winner, an award bestowed upon some of the world's most innovative technological gadgets and devices.
Finally, the MeetingBoard series, which essentially combines a large 4K touchscreen display, microphones, a high-resolution PTZ camera, and speakers in a single device, also runs on Android. As a successful attempt at consolidating all of the necessary components for an exceptional videoconference into a single device, the MeetingBoard65 was recognized for its design and comfort with a 2022 Red Dot award.
The fact that these devices are powered by Android enables them to harness the power of this operating system's robust functionality, including AI features, seamless compatibility with multiple platforms, and extreme ease of use.
Versatility, flexibility, and innovation are key
The versatility of Yealink's product range caters to organizations of all sizes and industries, with options that fit various meeting room setups and user preferences.
Enhanced features such as AI-powered noise reduction, intelligent camera framing, and robust security measures demonstrate Yealink's commitment to providing state-of-the-art technology that ensures a productive and secure meeting experience.
The compatibility with numerous third-party applications and platforms solidifies Yealink's position as a valuable addition to any company's communication infrastructure.
Conclusion
As businesses look to future-proof their operations and foster effective collaboration, Yealink Android meeting solutions stand out as a smart investment, paving the way for improved communication, increased productivity, and sustained growth in an increasingly connected world.


---
You may also like:
Yealink desktop video solutions
Yealink WH series DECT headsets
Convergence of network services and devices