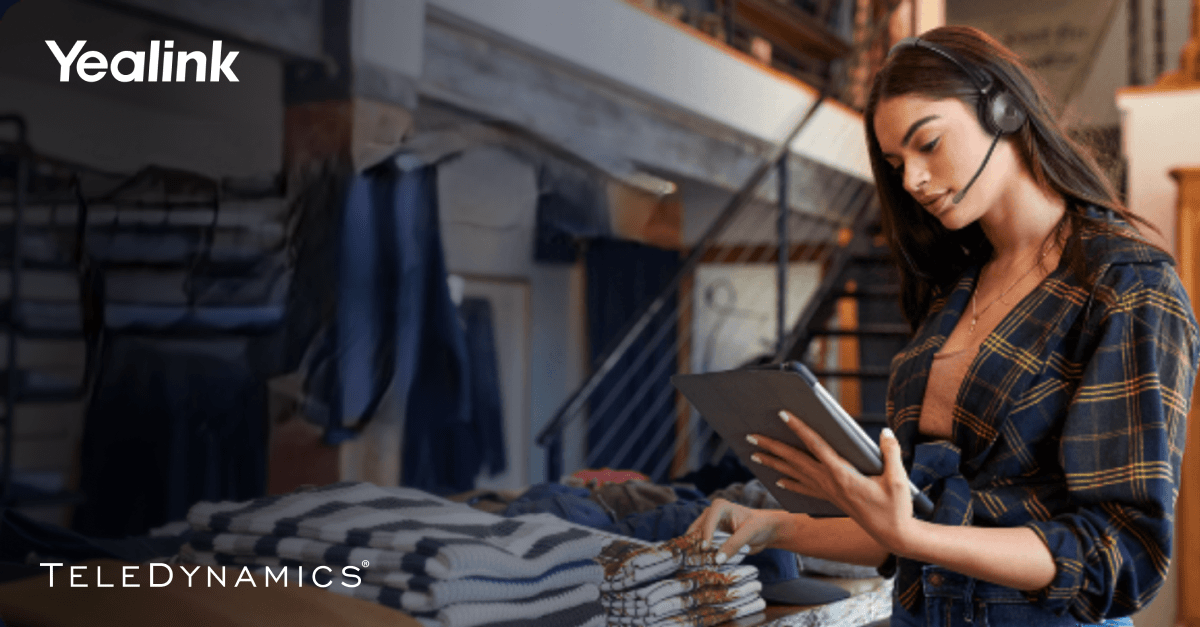 Retail shops, chain stores and franchises of all types are among the businesses experiencing the greatest change today, including in the area of communication. The flexibility and diversity of Yealink's communication products and services make them ideal for helping chain store franchises deal with uncertain times.
Retail and chain store anatomy
Chain stores and retail businesses may have dozens, hundreds, or in some cases, even thousands of physical locations throughout the country and world. These retail chains share a brand, centralized management and standardized business practices.
The customer only sees the tip of the iceberg. Behind the retail layer are warehouses, distributors, partners, logistics operations and administrative departments that enable the whole operation to function.
These subdivisions, typically distributed throughout a specific region or even the whole country, are staffed by many employees who ensure the timely flow and processing of goods and services to guarantee that customers get what they need when they need it.
History and future of chain stores
The retail chain concept was born in the late 18th century in the UK. By the beginning of the 20th century, chain stores had become well-established in the United States. This trend is changing, with brick-and-mortar chain stores declining for the past 20 years, primarily due to the popularity of online shopping.

Food delivery platforms have further extended this decline into the restaurant sector as well, albeit at a much slower rate. But, food delivery has led to an increase in overall sales for many chain restaurants making this transition, and more profoundly, to a fundamental change in the way business is conducted.
Chain store communication challenges
Retail chains are like large machines whose successful operation depends upon all parts performing their functions within specific tolerances. Each type of chain has requirements that may vary widely; for example, the communication needs of a fast-food chain store are much different from those of a clothing store or pharmacy.

In recent years, the online trend has reduced the number of physical stores, thus changing how these businesses interact with their customers, a trend that accelerated during the pandemic. This, in turn, has affected communication infrastructure dramatically, requiring great flexibility for adaptation.

One aspect remains unchanging; communication is the oil that keeps all the machine components working harmoniously.
How Yealink helps retail and chain store businesses
Yealink products and services provide flexibility that can help chain stores adapt to meet continually and rapidly changing communication needs, such as:
Maintaining effective communications within a distributed workforce:

Yealink's innovative applications allow users to connect to a centralized cloud-based or on-premises VoIP solution from anywhere in the world where there is an internet connection, maintaining seemingly local connectivity for mobile and remote employees.

Retaining meaningful communication among key players in the supply chain:

All the pieces of the chain store puzzle can remain in sync via either organized videoconferences or ad hoc video telephony sessions. Yealink products make it easy to organize and schedule videoconferencing and collaborative meetings, or even quick, informal video calls.

Enabling easy customer availability:

With a multitude of web-based, telephone-based and collaboration-based customer service communication platforms, Yealink contact centers of all types can be deployed to ensure that customers will always be able to reach a retail store representative to address their needs, regardless of physical location or number of stores.

Adapting to the changing chain store business model:

As the chain changes, Yealink's solutions change with it. By adding devices, enabling services and modifying licenses, Yealink solutions can adapt to virtually any communications need, no matter how quickly requirements evolve.
Conclusion
The dramatic changes in the retail space are expected to continue, requiring extreme adaptability in communications platforms and systems to ensure that chain stores remain sustainable, viable and competitive far into the future. Yealink's solutions are up for the task.
Browse Yealink products on the TeleDynamics website.
---
You may also like:
Yealink's MeetingBoard series: envisioning the ideal collaboration endpoint
Yealink communications solutions for the financial sector
Market demand for Yealink videoconferencing