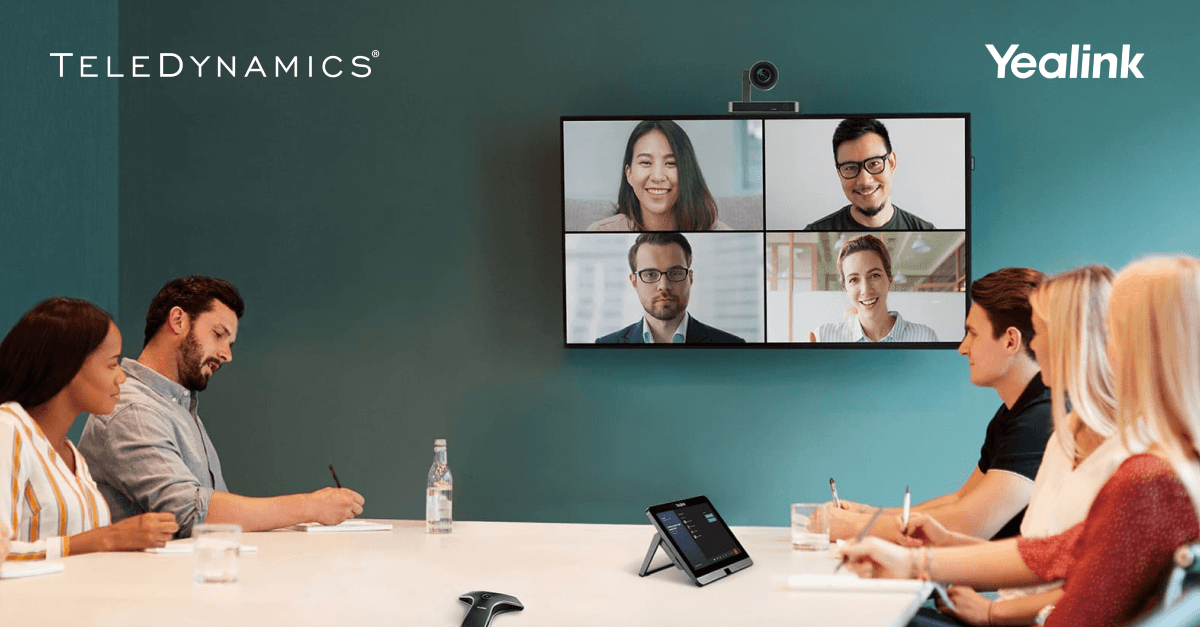 The demand for videoconferencing (VC) grew substantially during the pandemic, and its importance has remained high even in our post-pandemic world. Because businesses now depend heavily on videoconferencing, VC users require the most advanced hardware and services to beat the competition.
Yealink has emerged as a fantastic option, offering highly advanced VC products and services at very competitive prices.
Videoconferencing market trends
Several factors are contributing to the high demand for videoconferencing, including:
The changing office: Today's office environment is radically different from the one just a few years ago. Trends such as the hybrid office, the mobile workforce and even non-dedicated workspaces are transforming the traditional brick-and-mortar office. Videoconferencing is the foundation of new office environments, ensuring high-quality communication for a dispersed workforce.
Smart mobile devices:

Workers can now carry their offices in their pockets. Smartphones and tablets offer advanced VC applications.

Cost savings:

Visual contact while communicating is important, which is why many companies have traditionally spent a lot of money on employee travel. Advanced, high-quality videoconferencing has replaced much of this travel, delivering a rich communications experience while saving money.

Training:

Videoconferencing is ideal for training and education. Lectures, presentations, audiovisual material and more can easily be piped through a VC system, allowing participants worldwide to participate.
Yealink's response to VC trends
Yealink has developed innovative videoconferencing systems and services that align well with these market trends. The VC series of room videoconferencing systems delivers a versatile set of features ideal for everything from small huddle rooms to extra-large conference rooms and auditoriums.
These systems, combined with Yealink's own Yealink Meeting Server conferencing platform and its associated desktop and mobile device app, deliver complete solutions for today's remote and hybrid workers.
Yealink: what's old is new again
Today's videoconferencing market is similar to the IP phone market several years ago. Back then, Yealink was relatively new to open-source SIP phones, but it went from newcomer to the number-one brand for IP phones in the U.S. and worldwide in 2018 and has never looked back.

Yealink is poised to repeat this feat in the VC sphere by delivering equipment and services that are highly advanced yet easy to use, effortlessly matching and often surpassing those of the competition. Additionally, many of Yealink's VC competitors struggle to deliver their products due to the market backlog. This puts Yealink in a unique position to jump into the lead as a superior alternative.

If its past performance with IP phones indicates Yealink's potential in the VC market, we are sure to see continued expansion of this manufacturer's market share.
Yealink's videoconferencing innovation
Videoconferencing and presentations go hand in hand. Yealink has been a leader in delivering compact, easy-to-use wireless presentation pods that let you connect your laptop, tablet or smartphone to any VC system and share your content easily with remote and local VC participants.
Yealink's newest wireless presentation pod is the WPP30, which delivers 4K video with ultra-low latency and supports the newest Wi-Fi 6 standard for lightning-fast speeds.
Conclusion
There is a great demand for videoconferencing to enable remote collaboration and participation. Yealink's videoconferencing equipment and services deliver an excellent set of features and capabilities to meet today's business needs.
---
You may also like:
Videoconferencing and UC solutions for remote users
Yealink productivity-enhancing solutions for the manufacturing sector
Collaboration trends of today and tomorrow