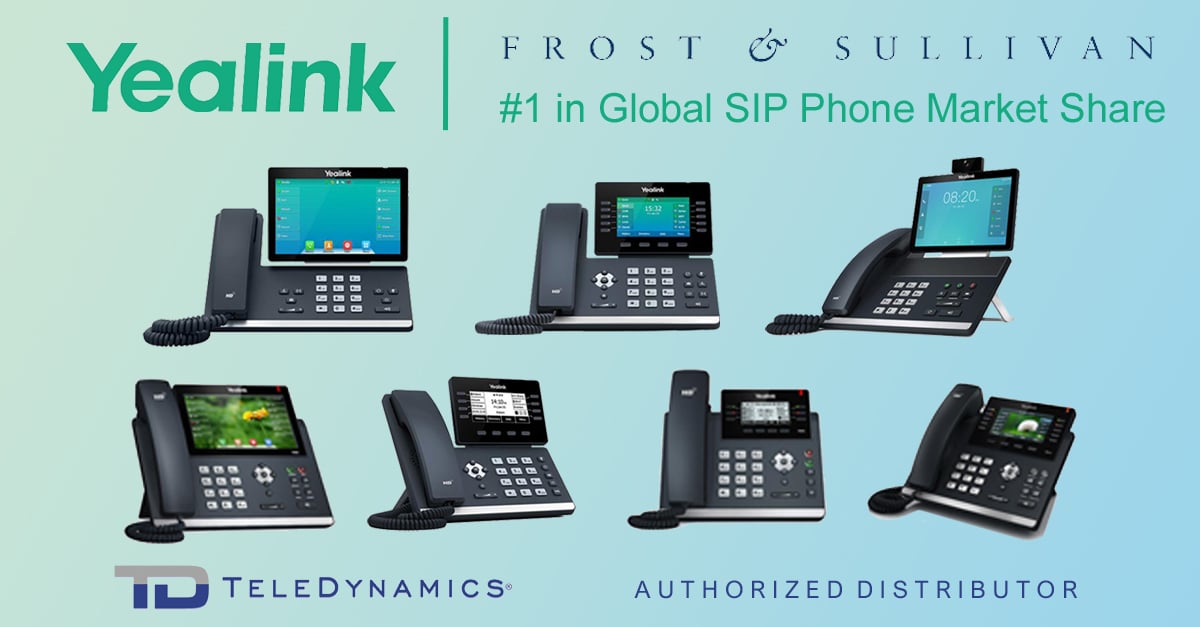 Yealink announced that it has topped the list of SIP phone manufacturers with a 29.5% market share in 2019, giving it the number-one spot for the third year in a row, according to the latest Global Enterprise Communications Platforms and Endpoints Market report by Frost & Sullivan. In this article, we look at the products and innovations that have earned Yealink this coveted ranking.

With 19 years of industry experience and a broad, high-quality product portfolio, Yealink has sold over 15 million IP phones in more than 140 countries. Today almost one out of every 500 people on the planet uses a Yealink product to ease collaboration and boost productivity.


Winning SIP phone lineup
Yealink has a robust SIP phone matrix that offers products for a complete range of general and specialized communications needs, from the T2 and T3 series entry-level business phones to the T4 family for more advanced features and, more recently, the productivity-enhancing T5 series smart phones targeting the high-end market.
Yealink has proven itself to be an agile company that can respond quickly to changing market demands and technological advancements with SIP phones and other VoIP endpoints that enhance communications, collaboration and productivity.


Yealink innovation
Yealink has introduced a number of innovations to the SIP phone space, including its signature Acoustic Shield technology for distraction-free voice clarity, even in open workspaces. It uses multiple microphones to create a virtual sound-wall to remove background noise.
While Yealink's solutions are sophisticated, managing them is simple and streamlined with the company's GUI-driven Device Management Platform, which allows users to efficiently implement and manage up to 20,000 Yealink video and voice communication endpoints. For international enterprise customers that need to manage devices across systems and regions, Yealink offers its Management Cloud Service (YMCS), which is based on advanced cloud architecture and is deployed via the public cloud. For more information, visit our Yealink overview article.
Check out our Yealink product videos on our YouTube channel, and be sure to subscribe to catch our future videos, as well. You can also browse our other Think Tank articles about Yealink.


---
You may also like:
Get the most out of your virtual meeting with Yealink Meetings
Take an inside look at Yealink's education solutions