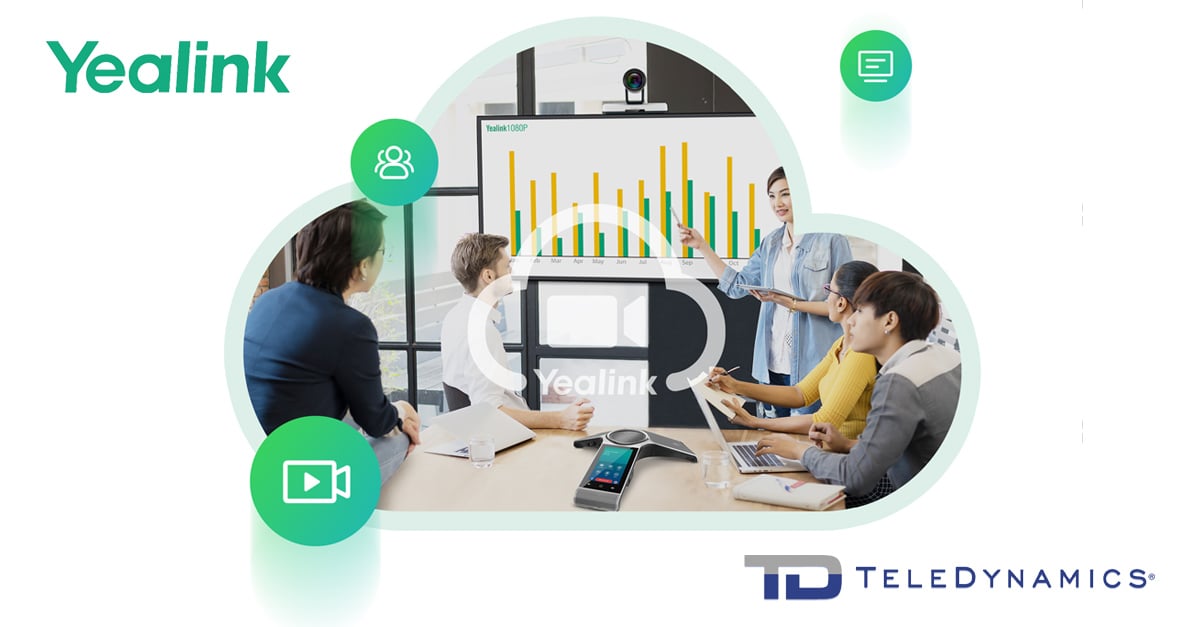 The coronavirus pandemic has caused demand for videoconferencing services to surge. ZoomInfo reports the adoption rates for web conferencing leaped a whopping 87% between January and April of this year.
In this article, we review Yealink Meetings, a distributed cloud-based service platform tailored for multi-way videoconferencing collaboration. This is a versatile system that combines multiple cloud-based and terminal-based options and delivers them using the latest technological advancements in the industry.

Yealink Meetings has various components associated with it that can be used interchangeably, based on the needs and demands of each enterprise. The central component of Yealink Meetings is Videoconferencing Cloud (VC Cloud), a cloud-based subscription service that provides the centralized services and infrastructure to conduct your meetings with anyone on the planet. Additional components include various physical terminal endpoints as well as PC and smartphone apps.


VC Cloud
VC Cloud is Yealink's cloud-based subscription service that interconnects the various types of endpoints and participants of a Yealink Meeting videoconferencing session. It ties together compatible Yealink phones, VC room systems, collaboration apps, and even web participants into a single conference, enabling audio and video communication, as well as content sharing and other collaboration tools.
VC Cloud is a scalable solution because enterprises can purchase the number of ports they need. Ports correspond to the number of endpoints that can connect to a particular conference.


Compatible terminals and advantages
Participants can connect to Yealink Meetings using various options. These include:
Yealink Meetings software for desktop or laptop

Yealink Meetings smartphone app for Android or iOS

WebRTC for participation via web browser
VC Cloud brings together all of these endpoints into a unified collaborative conference, regardless of where these endpoints may be. This flexibility allows the interconnection and interaction of multiple types of users and venues, such as individual on-the-go users, employees at their desks, teams in huddle rooms, and groups in larger conference rooms with dozens of participants.


Terminal option
Yealink Meetings can also function without the use of VC Cloud, if one of the terminals involved in the conference has an embedded MCU. Terminals that sport an internal MCU are higher-end models such as the VC880. These terminals are able to host videoconferences with multiple participants, but with a limited capacity compared with VC Cloud. (Note: A Multipoint Control Unit (MCU) is a device that is used to bridge multiple videoconferencing connections and enables three or more terminals to participate in a single conference. It can either be embedded within a teleconference endpoint, such as the VC880, or it can be an independent device or service, such as that provided by VC Cloud.)


Broad compatibility
Yealink Meetings' use of standard protocols makes it compatible with a broad range of third-party equipment and services. Any equipment or service using the SIP or H.323 protocol can interact with VC Cloud and seamlessly join a conference. Its support of WebRTC enables participation via a web browser, without any additional software or specialized configurations. This is especially useful for conferences that are widely available to internal users via a corporate intranet, or even to the general public via the internet. In addition, VC Cloud provides voice-only participation via PSTN numbers where participants can call using the plain old telephone network to take part in audio-only mode.


Additional features
Some of the key features of the combined Yealink Meeting and VC Cloud infrastructure and service include:
High-quality

video – Video can be streamed at up to Full HD (1080p at 30fps)

Secondary stream

– This is a second Full-HD video stream that is sent to all participants and includes content such as presentations, a white-board, or a video

Comprehensive security features

– These include network, system, and application security using the most advanced techniques and protocols

Support of camera control

– If the participating equipment supports it, remote camera control, including zoom, pan and tilt, is available

Conclusion
Broad compatibility, ease of use, multiple terminal equipment options and worldwide coverage are just some advantages of Yealink Meetings. It is an extremely useful, versatile, and flexible communications tool that can help you and your business save on travel costs and increase productivity by improving the quality of communications over long distances.


---
You may also like:
Yealink's new CTP20 Collaboration Touch Panel
Yealink expands its range of Zoom Room solutions with the CP960-UVC30
Skyrocket productivity with Yealink's Microsoft Teams-certified IP phones