Product Review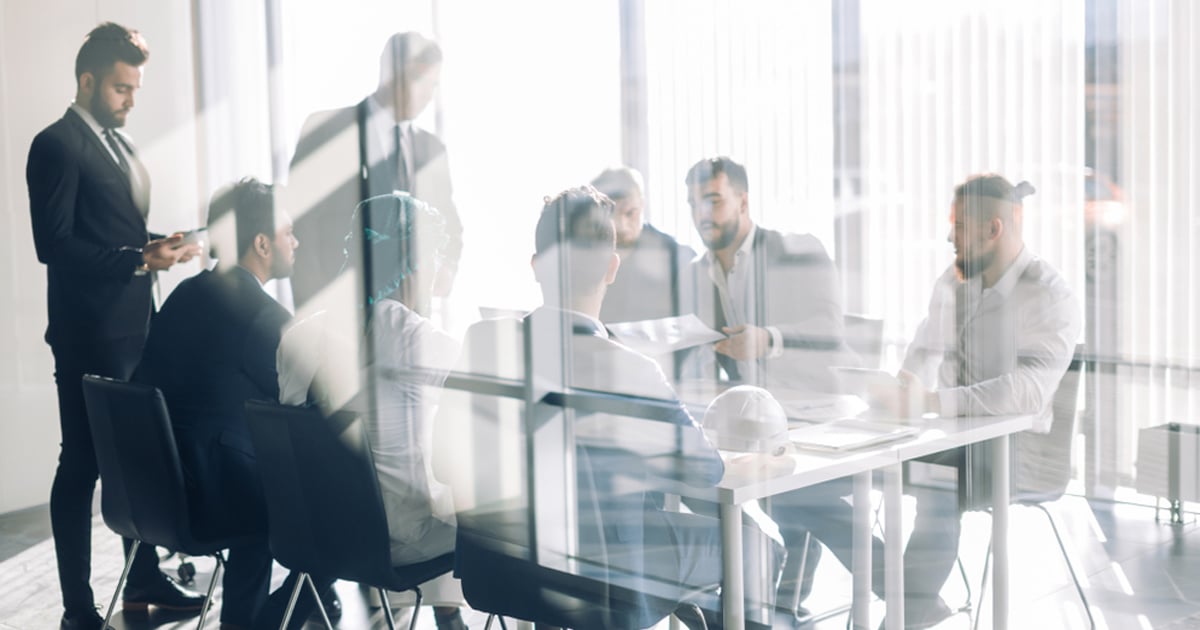 In today's business environment, coordinating teams of people working on a multitude of projects and tasks can become complicated. This is why collaboration tools are so important to streamlining cooperation and increasing efficiency. Yealink has developed a series of products that maintain a deep integration with Microsoft Teams, the software giant's communication and collaboration platform. Yealink has the widest range of Teams-certified voice and video devices on the market. In this article, we review Yealink's T-series IP phones, certified by Microsoft for use with both Teams and Skype for Business.
Microsoft certified
Microsoft Teams is a unified communications (UC) and collaboration platform that has evolved out of Skype and Skype for Business (SFB). Microsoft Teams is considered the evolutionary next step beyond SFB. It is set to eventually replace Skype for Business over the next few years.
Until recently, Microsoft's communication and collaboration services have existed exclusively in the realm of software, apps, and the internet. However, Microsoft has elected to certify third party devices to cooperate and integrate with these services to enrich and enhance them. Yealink currently delivers a range of voice and video solutions that are certified by Microsoft for use with Teams. In this article, we review the T55A and the T56A entry- to mid-level phones, and the T58A high-end desktop phone specifically. In addition to these telephony endpoints, Yealink also offers the Teams-ready VP59 smart video phone and the CP960 conference phone for Teams. For more information, click here for an overview of Yealink's portfolio of Microsoft-certified voice and video endpoints.
All of these devices are also available as certified for use with Skype for Business, which can be useful if your enterprise has already invested in an SFB infrastructure. Yealink has provided an upgrade path that will allow you to migrate from SFB to Teams either using a license upgrade, firmware upgrade, or both, depending on the model and the feature set.
Microsoft Teams-enabled features
Some of the Teams collaboration features that these Yealink phones can leverage include:
Presence integration – Microsoft Teams presence information can be displayed and integrated into the functionality of the device

Calendar integration – Outlook calendar can be synced with the phone to display reminders and disallow appointment overlaps

Corporate directory and contact picture integration – A single centralized database is used for the corporate directory that appears on the phone screen itself, including contact pictures of the calling or called parties

Meeting call controls – Features such as one-click join for phone or video conferencing meetings, meeting call controls, meeting details, and scheduling of team meetings can all be done from the interface of the phone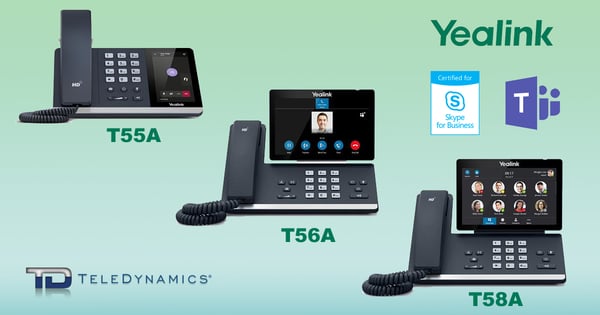 Key features of the T-series IP phones
Beyond the exceptional features offered by the partnership with Microsoft, these Yealink phones have a rich feature set that satisfies the needs of any user, from the most basic to the most advanced. All phones support Power over Ethernet (PoE) with GigabitEthernet speeds for their connected workstations, HD audio, support for a wide range of conventional and more sophisticated codecs, and an easy-to-use touchscreen interface. The T56A includes a larger screen and supports expansion modules, while the T58A supports built-in Bluetooth and Wi-Fi connectivity, as well as dual USB ports for the use of wired headsets and storage space for conversation recording. All in all, these phones present an attractive range of features that will be an excellent asset to your enterprise.
Survivability features
One of the most important and often overlooked features of VoIP telephony devices is survivability. Within the framework of IP telephony, survivability refers to the capacity of a telephony network to maintain service, or "survive" during an outage of some portion of the network by falling back to a redundant method of connectivity. Yealink devices support what is known as "hybrid mode," which allows Microsoft Teams-certified devices to fall back to the use of SIP whenever connection to the Microsoft Teams service is unavailable.
Yealink devices deliver redundancy under two separate scenarios: outbound network outage and loss of connectivity to Teams. The first scenario involves a rerouting of calls via a secondary connection to the PSTN in the event that the primary one fails. This is a somewhat more conventional form of survivability. The second scenario involves the fallback to the use of the SIP protocol in the event that the Teams service is unavailable. This is achieved via the use of the Teams App and the Survivability App, both of which are part of the applications installed on these phones. With the use of multiple account registrations, known as hybrid registration mode, it is easy for users to switch between the two options whenever necessary.
These features are vital for business sectors that require high availability such as the medical and financial industries.
Feature details by phone model
The T5 phones that are Microsoft Teams certified include the following features:
Microsoft Teams user interface

HD sound quality using both the handset and speakerphone

Yealink Noise Proof Technology

Synchronized call logs

Visual voicemail

Corporate directory access

Calendar integration

Meeting scheduling and management features

PoE and Gigabit support
Features specific to the T55A
3" 480 x 272-pixel capacitive touch screen

Android OS

One USB 2.0 port
Features specific to the T56A
7" 1024 x 600-pixel capacitive touch screen

One USB 2.0 port

Supports expansion modules
Features specific to the T58A
7" 1024 x 600-pixel capacitive touch screen

Two USB 2.0 ports

Built in Bluetooth and W-Fi support

Supports expansion modules
We have also done reviews of the VP59 smart video phone and the CP960 conference phone, both of which are certified for use with Microsoft Teams (specify the Teams upgrades when ordering).
Watch the video
Conclusion
The nature of team collaboration is evolving, and both enterprises and vendors are required to keep up with the latest trends to maintain their competitiveness within the market. Yealink has proven time and again that it is up to this challenge. By partnering with Yealink, and taking advantage of the features and innovation provided by their products, you too will be futureproofing the competitiveness of your business for the years to come.


---
You may also like:
Yealink's Microsoft-certified device portfolio
Updates to Yealink's T5 smart IP phones
Yealink's pioneering V59 smart video phone