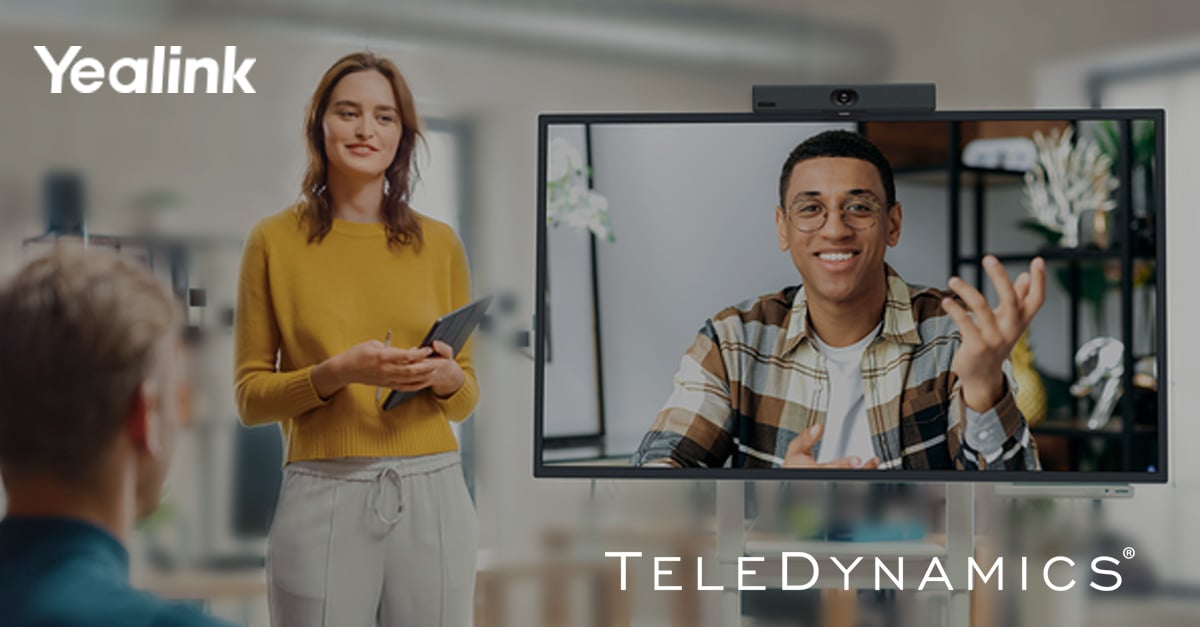 As a world-class unified communications equipment and service provider, Yealink takes security seriously. It has made substantial efforts to guarantee that the products and applications it provides its customers comply with some of the most rigorous security standards in the industry.
Yealink has developed enduring relationships with the world's leading component providers in its ongoing effort to maintain high-security levels. This ensures that all its products and applications deliver the utmost in security, reliability, robustness, and usability.
This article looks at Yealink's steps to maintain these relationships, underscoring the company's unwavering commitment to security and compliance.
Yealink partners
Yealink's products depend upon the quality and seamless interoperability of the components from which they are assembled. Hardware devices such as IP phones, speakerphones, cameras, and videoconferencing systems all use specially designed third-party system-on-chip (SoC) components that are integral to their design.
Similarly, communications applications are hosted on third-party cloud infrastructure, which must be stable and compliant with industry security standards to ensure the proper operation and safety of Yealink's services.
Yealink has developed solid relationships with some of the world's leading corporations that deliver only the best products and services available to Yealink's customers. These include stalwarts in their respective areas of expertise, such as Intel, Qualcomm, and Microsoft.
Intel: Videoconferencing solutions based on Intel architecture
Yealink holds a range of audio and video technology patents that it has used to create versatile videoconferencing systems based on Intel architecture. The solutions are adaptable, catering to various application scenarios, including large auditoriums, medium-sized conference rooms, and small huddle rooms.
These systems have been fine-tuned to work seamlessly with widely used video conferencing software like Microsoft Teams and Zoom. Key elements of the systems include MCore microcomputers, MTouch II touch panels, a comprehensive set of 4K AI tracking cameras, and audio components customized for different scenarios.
Yealink's video conferencing technology makes extensive use of Intel's architectural design:
The company integrates

Intel Core processors

into its computing devices. Their powerful processing capabilities enable the swift processing of numerous video channels at once, ensuring top-tier audio and video quality while avoiding delays or freezes.



The

Intel Media SDK

further boosts quality by harnessing the

Intel HD Graphics

codec engine to execute hardware decoding on video conferencing streams, handling up to 20 1080p@30FPS high-definition video streams.



The

Intel HD Graphics

component has a separate hardware unit for supporting codec loads' processing demands and the AI in Yealink's video conferencing system.




Intel not only delivers unprecedented security but also aids in delivering performance essential to Yealink's customers.
Qualcomm: Provider of essential SoCs for Yealink hardware
Much of Yealink's equipment sports the latest version of the innovative Android operating system.
To enhance the communication and collaboration experience, Yealink's Android-based video conferencing devices leverage the Qualcomm SDA845 SoC. This processor boosts the hardware's codec capabilities while significantly enhancing its AI computing performance for a smoother, smarter collaborative interaction.
As more and more unified communication systems incorporate AI, the demand for computational power and security is constantly increasing. Using the Qualcomm SDA845 SoC, Yealink devices deliver exceptional performance, offering 4K@30 encoding and dual screen 4K/30 video output for a rich conferencing experience.
This unit boosts AI video functions such as auto-framing, speaker tracking, and people feed, contributing to a vivid, engaging conferencing experience that improves team productivity and collaboration.
These AI-enabled features, powered by the Qualcomm SoC, significantly augment the meeting experience while ensuring security and driving business communication efforts to new levels.
Microsoft: Migration of YMCS to Microsoft Azure
The Yealink Management Cloud Service (YMCS) offers an intuitive GUI for managing Yealink voice, video, and headset devices. This service streamlines remote device management and simplifies provisioning, administration, and problem-resolution tasks.
It provides comprehensive monitoring across the system, and you can tailor it to meet requirements based on region, user group, or device type. Its automatic deployment when connected to a network reduces traditional setup expenses, while fast troubleshooting boosts efficiency.
Yealink has migrated the YMCS to Microsoft Azure, a major milestone in providing more security and a better overall user experience. Azure provides Yealink with robust security measures and compliance certifications, ensuring that YMCS upholds top data privacy and security standards.
Azure's inherent redundancy, failover features, network security groups, threat defense, and prestigious compliance certifications like ISO 27001, SOC 2 Type 2, and HIPAA give organizations confidence in safeguarding their sensitive information.
System and organization control (SOC) reports
Understanding the critical role of security in today's digital world, Yealink underwent SOC2 Type I, SOC2 Type II, and SOC3 assessments led by Deloitte Touche Tohmatsu Certified Public Accountants LLP, further underlining its firm commitment to security and compliance.
System and organization controls (SOC) are a type of audit performed by certified public accountants that evaluate certain aspects of a system or organization's controls. These reports address various risks, especially those related to handling significant aspects of the internal controls over financial reporting for user entities.
The SOC2 report, in particular, is issued by a third party and examines a service organization's controls concerning security, availability, processing integrity, confidentiality, and privacy.
Yealink consistently collaborates with independent entities to verify control and attain the necessary certifications and assurances. Subsequently, Yealink's products have secured both ISO27001 and GDPR security certifications.
Yealink's commitment to security and compliance
The security environment is constantly evolving in the networking and telecom industry. Continuous vigilance is necessary, and Yealink is committed to maintaining security and compliance.
For this reason, Yealink consistently works to remain at the forefront of security challenges by fostering strong ties with its most important partners and regularly updating its security certifications and audits.
Conclusion
In our current digital era, with its rapidly evolving security threats, ensuring the safety of devices and services is paramount. Yealink has demonstrated a commendable commitment to upholding the highest security standards for its users.
By continuously updating its security certifications, undergoing frequent audits, and leveraging strong partnerships, Yealink responds to current security challenges and also anticipates future ones. Users of Yealink's devices and services can be confident that their communication tools are innovative and efficient, and secure against potential threats.
This proactive approach underscores Yealink's dedication to offering its customers state-of-the-art technology and peace of mind.


---
You may also like:
Yealink WH62 and WH63 headsets: seamless third-party integration
Beyond the screen: How videoconferencing is changing business
Clarification of Yealink security and privacy standards