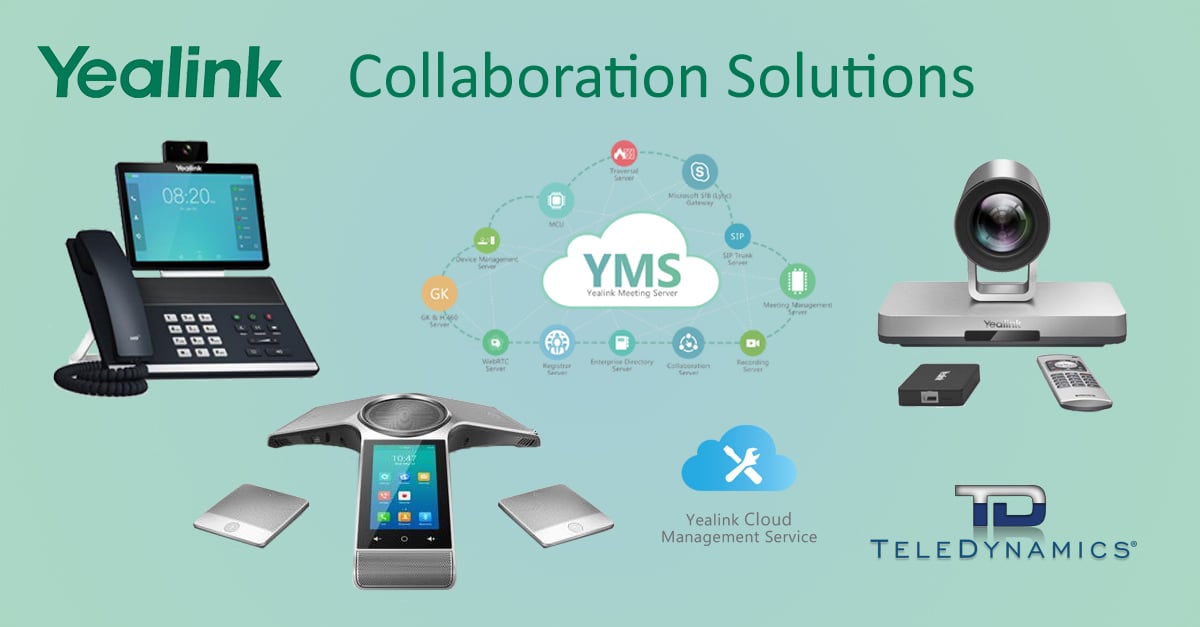 Yealink, the leading global SIP phone manufacturer by market share, ranked number one in customer satisfaction among 17 VoIP telephony manufacturers rated in a survey of IT managers published by Eastern Management Group. In this article, we look at some of Yealink's most noteworthy innovations that helped it secure the number-one spot.
In a survey of more than 2,850 VoIP phone customers, Yealink had the highest overall customer satisfaction score based on 10 measurements. The survey was conducted in 2018 by Eastern Management Group and the results were published in 2019. Yealink netted a score of 3.404 points on a 4-point scale. The 10 customer satisfaction measurements were:
Technology and Product
Purchase Experience
Reliability
Installation
Support
Management Tools
Contact Center Experience
Value
Overall Satisfaction
Recommend to a Friend
Yealink's highest-ranking categories, each of which earned 4 stars on a 4-star scale, were Technology and Product, and Installation. Let's take a look at some of the innovative products that earned Yealink its 4-star Technology and Product rating.


Collaboration is the name of the game
Rather than just providing VoIP endpoints, Yealink focuses on a higher objective of facilitating collaboration and productivity for workers and teams. With this in mind, its products are designed to ensure that workers can enjoy the same workflow in any-sized room or workspace, or even on the go. Yealink offers a wide range of scalable solutions for different user groups and budgets.


Alliances with Microsoft and Zoom
One of Yealink's strategies for supporting enterprise collaboration is forming alliances with world-class collaboration platforms. For example, it has formed strategic alliances with Skype for Business, Microsoft Teams and Zoom Rooms to create solutions that integrate seamlessly with them for a truly unified communications experience.


Yealink's high-end T5 series IP phones
Yealink's newest T5 phones come in models that are compatible with Microsoft Skype for Business, Teams and Zoom Rooms. These premium business phones are equipped with adjustable screens, built-in Bluetooth and Wi-Fi, and can even connect wireless DECT handsets using the Yealink DD10K DECT dongle. They are also equipped with Yealink's proprietary Acoustic Shield technology, which uses multiple microphones to create a virtual "sound wall" that can remove background noise that can commonly be an issue in open work spaces.


Conference phones
For group sessions using the CP900 series of conference phones, Yealink has designed Noise-Proof technology. The AI-powered feature automatically detects and suppresses non-human voices to optimize conference efficiency and minimize distractions. Given their sleek design and robust feature set, it's no wonder that the CP900 series was recognized earlier this year with the Best VoIP Device Award 2019 by ITSPA, the Internet Telephony Services Providers' Association. See our review of the innovative CP930W model here.


Videoconferencing solutions
Yealink constantly innovates to provide easy-to-use and flexible business videoconferencing solutions that help teams collaborate more easily and flexibly than ever. The company delivers a complete range of solutions that include the Yealink Meeting Server, VC room systems, the VP59 smart video phone, VC Desktop and VC Mobile videoconferencing apps, and SIP-based video telephony, which involves the use of a SIP client on any mobile or desktop phone that is compatible with video telephony. All of these solutions are easy to deploy, configure and manage thanks to Yealink's VC Cloud Management Service (VCMS) cloud-based platform.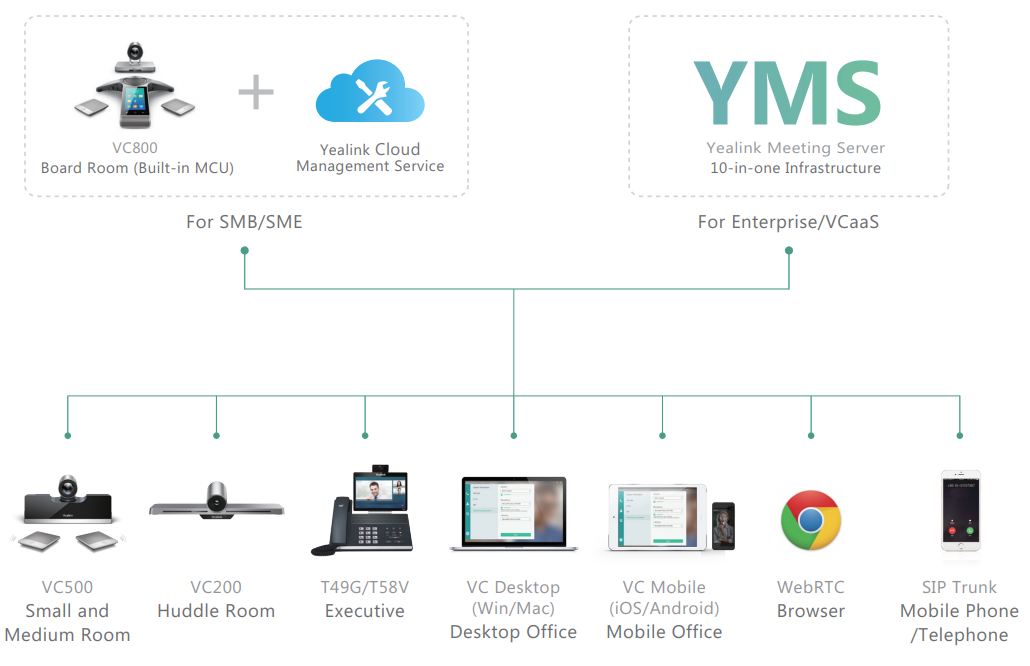 Centralized device management
While Yealink's solutions are sophisticated, managing them is simple and streamlined with the company's GUI-driven Device Management Platform, which allows users to efficiently implement and manage up to 20,000 Yealink video and voice communication endpoints.
For international enterprise customers that need to manage devices across systems and regions, Yealink offers its Management Cloud Service (YMCS), which is based on advanced cloud architecture and is deployed via the public cloud.


Conclusion
For the collaboration needs of companies of all sizes, Yealink's audio and video communications solutions have you covered, from DECT and IP endpoints and video phones to conference phones and videoconferencing systems.


---
You may also like:
Take an inside look at Yealink's education solutions
Happening now at Futurecom (what Yealink presented at LatAm's biggest tech event)
Yealink expands its range of Zoom Room solutions with the CP960-UVC30