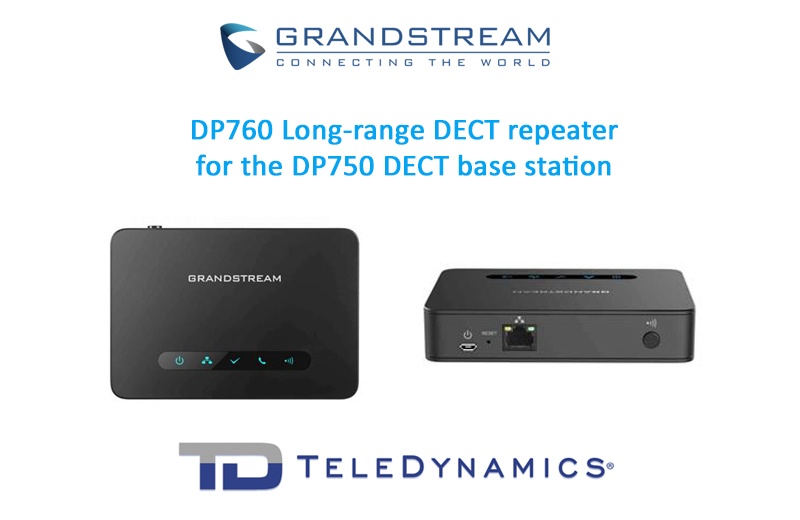 Product review
In many workspaces, internal mobility is vital. This is especially true of businesses that have extensive facilities such as warehouses, factories, hotels, schools, or even university campuses where employees are required to physically move from place to place to get their jobs done. In these kinds of enterprises, professionals must be reachable no matter where they are on campus.
Grandstream's DP750 DECT VoIP base station enables this type of mobile connectivity by combining two reliable technologies: DECT and VoIP. This base station delivers wireless coverage of up to 300 meters outdoors and 50 meters indoors for up to five DP720 DECT handsets, allowing five concurrent calls while supporting up to ten SIP accounts.
For organizations that need to cover an even greater surface area, Grandstream has launched the DP760 long-range wideband DECT repeater for extending the coverage area of the DP750 base station.