Product Review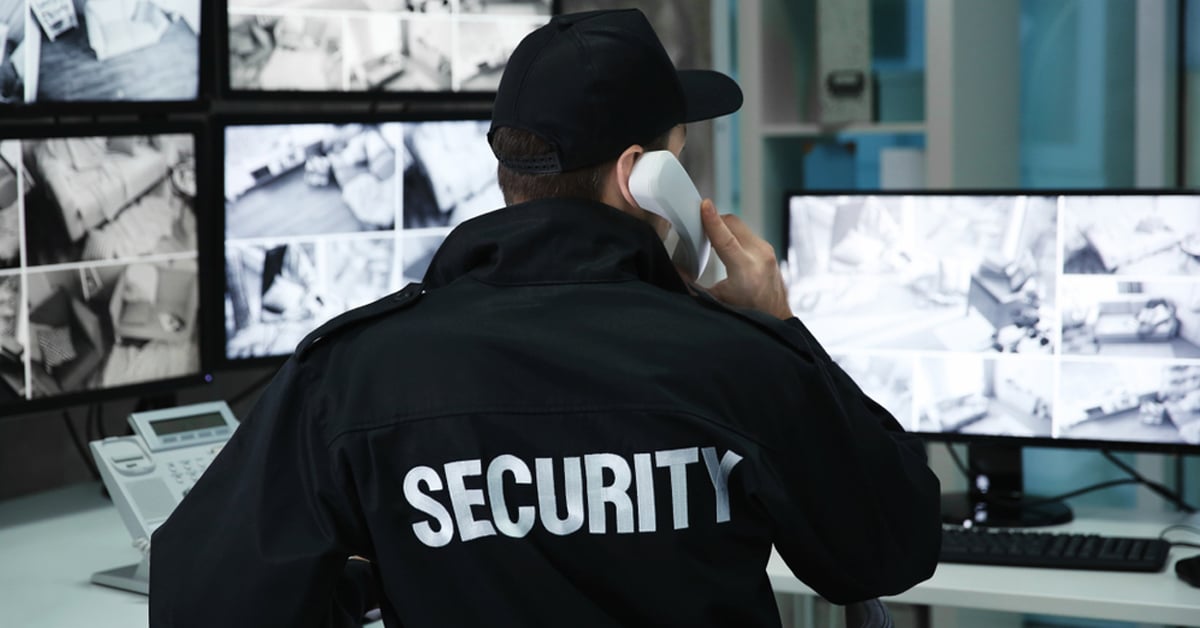 Facility management systems are becoming more sophisticated and more deeply integrated with other systems. Video surveillance, intercom and paging, as well as security and access services, are just some of the systems that can be converged into a single service to deliver more functionality and flexibility to any organization.
In order to more effectively and efficiently manage these interconnected systems, Grandstream offers a series of facility management products and services, which we examine in this article.
What is facility management?
Facility management involves the management of the brick-and-mortar portion of your enterprise. In other words, it is comprised of the buildings where your employees work, in addition to the physical assets of your business including warehouses, factories, labs, storage facilities, or any other physical structure or premises. Ensuring the safety, security, surveillance, and access control of these facilities, especially if they are large and numerous, can become a daunting task.
Of course, you almost certainly have security personnel that you trust, but they cannot be everywhere. They need tools that will aid them in their duties. The comprehensive series of products and services provided by Grandstream will go a long way towards ensuring you have the best possible security and facility management.
Grandstream's facility management solutions
Grandstream's facility management solutions deliver security and protection as an integrated part of an enterprise's communications network solution. Facility management is simply one more network service that is offered over the same network infrastructure that serves your data network, your business telephone system, and all your other network services.
You can mix and match a variety of components to create the security environment that suits your requirements. These components include HD IP cameras, network video recorders, IP video encoders, video management software, and video door systems.
Facility management components
Some of the major components in Grandstream's facility management portfolio include: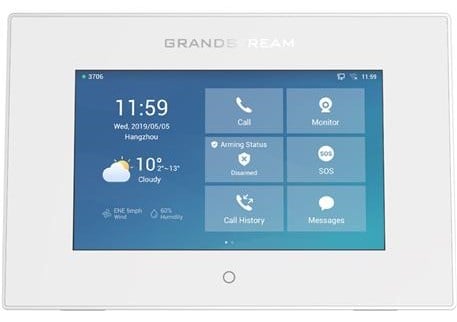 Control station – The GSC3570 is an intercom and facility control station, which is a dedicated device to manage door access, video surveillance cameras, intercoms, building communications, and more. It is designed to seamlessly integrate with a wide range of Grandstream products to create a centralized facility management solution. With its 7-inch 1024x600 touch screen, dual-band Wi-Fi connectivity, full duplex 2-way HD audio, and PoE, it is an elegant way to have control at your fingertips.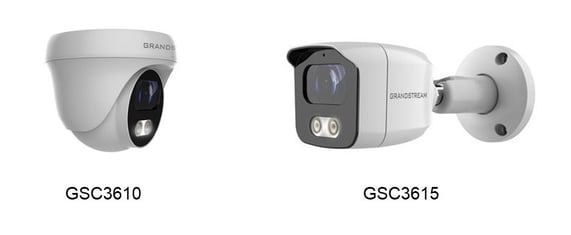 Full HD IP camera series – You can create a customized security environment with the GSC3615 and GSC3610 cameras. Both are weather-proof, have infrared emitters for night vision, transmit full HD video resolution, and work with VoIP using the SIP protocol for video and audio streaming. The primary difference between the two is that the GSC3615 is a bullet camera and can be mounted on a wall or on a ceiling, while the GSC3610 is a dome-format camera for ceiling mounting only.

Intercom and paging functionality – Using the GSC3510 and the GSC3505 paging speakers, you can easily add paging functionality to your facility management system. Each of these speakers offers a full duplex speakerphone, support for wide-band audio codecs, integrated Wi-Fi and Bluetooth, plus PoE. The GSC3510 model goes beyond the basic features and incorporates three directional microphones, advanced acoustic echo cancellation for greater clarity, and an auxiliary port that supports peripherals, including call buttons.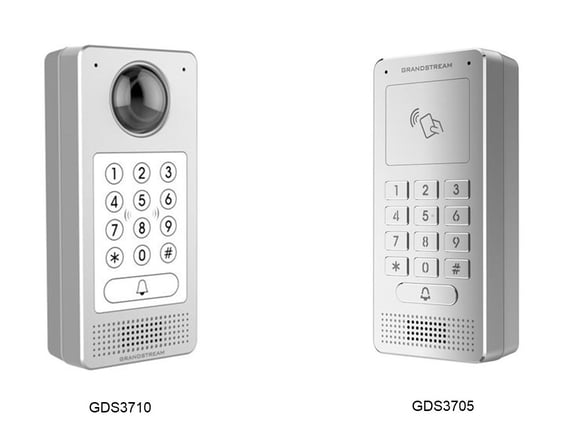 Facility access systems – The GDS3710 and the GDS3705 track and manage access to any physical building and provide a dedicated audio and/or video intercom. With the ability to integrate with other Grandstream endpoints, this series of access systems delivers a complete end-to-end solution for access control, video and audio intercom, and security needs. Both models deliver an RFID chip reader for keyless entry, sport a keypad to gain access using a pin, and have a built-in microphone and speaker for SIP-based communication. In addition, the GDS3710 includes a hemispheric camera with a 180° field of view.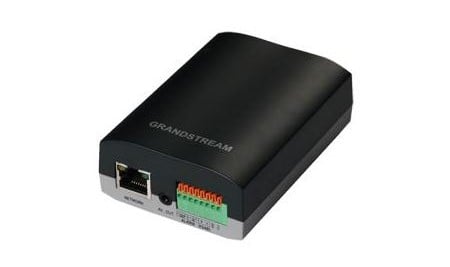 Video encoder/decoder – If you already have an analog-based surveillance system and want to migrate to a fully IP-based system in stages, it may be necessary to convert both analog and digital signaling. Using the GXV3500, you can do just that, allowing you to continue to manage an analog/digital hybrid network for the duration of the migration.
Video management software – With the deployment of multiple surveillance devices, it is necessary to have a centralized video management system. Grandstream's GSurf Pro v2 is a free video management software that can turn any PC into a video surveillance, monitoring, and recording station, with support for up to 72 Grandstream cameras.
Business telephone system integration
As you have seen from some of the specifications noted, most of these devices support VoIP, SIP, and voice codecs. This means that devices such as the control station, IP cameras, intercom and paging speakers, along with the facility access systems, can all be integrated into your business telephone system. So, when a visitor arrives at your facility, they can dial your extension to talk to you, and you can let them in from your phone. Or, you can use your Grandstream IP phone to connect to the paging system and make an announcement. Or, you can listen in and view the video stream of a particular surveillance camera from your videophone. The possibilities are endless.
Conclusion
Delivering access control and security to various types of premises is complex. Grandstream offers solutions that deliver functionality, flexibility, simplicity, and, most importantly, security to your facility management system.


---
You may also like:
Review of Grandstream's GXV3610 IP surveillance cameras
Grandstream's GDS3710 facility access solution
Beef up your SIP phone system with these productivity-enhancing accessories