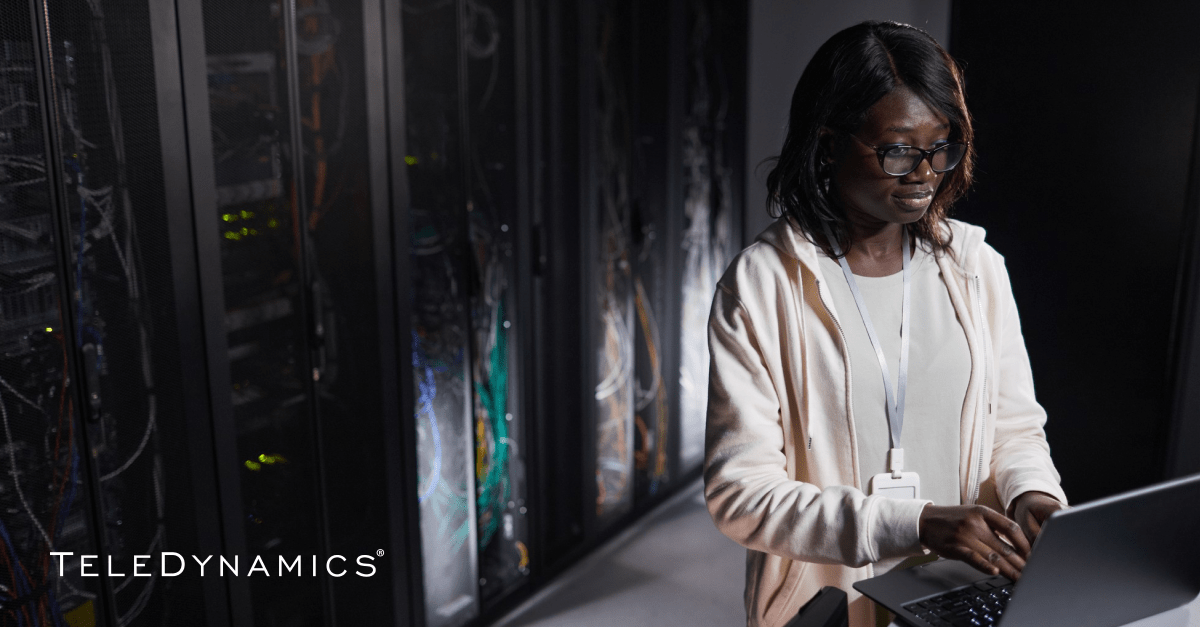 Dealing with voice network security and troubleshooting is an ongoing battle. As new features, capabilities and telecom products emerge, so do potential vulnerabilities and malicious users who may attempt to exploit them. Network and voice administrators must remain vigilant in ensuring security, privacy and confidentiality, which includes staying current with the latest in network troubleshooting and problem resolution.
This article is a review of the important security matters we've discussed over the past year, especially when it comes to network security and troubleshooting issues related to telecommunications services.
Enforce a voice network security policy
We recently addressed security as part of an overarching, holistic network security policy, which is vital to any organization's arsenal against security threats. Such a policy must include well-defined rules and guidelines that outline computer network access methods, determine policy enforcement procedures and describe the architecture of the organization's network security environment.
A network security policy should include technical specifications governing how these controls are enforced within the infrastructure. However, it should also encompass rules of conduct for network users, including descriptions of allowed and disallowed activities, acceptable and unacceptable behavior and required security training.
Consider the security of the network, systems and users
We must consider all the potential attack vectors that an attacker can leverage. For this reason, network security, systems security and user security must all be considered equally. We don't typically associate these attack vectors directly with VoIP, connecting them more with network and systems security in general, but they are just as important to consider as securing voice conversations themselves.
Keep conversations confidential
Once voice traffic leaves a device or is sent out of a VoIP server and is "in transit," it is arguably in its most vulnerable state. Unsecured Wi-Fi networks, threats on local area networks (LANs) and hosts masquerading as man-in-the-middle devices are just some situations where someone can intercept voice packets. Securing voice packets while they are heading to their destinations is a significant part of safeguarding confidentiality and privacy for voice communications.
Security must be upheld not only for the packets carrying the voice as a payload but also for those carrying call signaling, which uses SIP and other protocols. This signaling is responsible for call setup, maintenance and teardown, and a whole series of mechanisms enabling today's highly advanced telephony features.
Troubleshooting network and voice issues
Like security, troubleshooting is an art form that must be continually honed and improved. As technologies progress, so must the methodologies used to perform quick and effective network problem resolution. Time is money, and better troubleshooting results in faster resolution times and less severe outages, benefiting any organization's information and communications technology (ICT) team.
To help you achieve excellence in this area, we've put together a series of demo video tutorials on our YouTube channel that you can use to help resolve some of the most common tech support questions and issues.
These videos are brief, step-by-step product demos that take you through the processes that dealers most often face when showcasing services and troubleshooting product issues. They are continuously updated so that you have the latest information at your fingertips, ensuring quick resolutions to some of the most frequent troubleshooting concerns.
As a telecom engineer, you are likely to get your hands a little dirtier than simply dealing with product configurations. Voice problems on the network can often cause headaches for even the most experienced engineer, so you will likely need to get inside the voice packets to identify problems.
For this reason, we have put together a set of VoIP troubleshooting resources that center on Wireshark, a popular packet sniffer that incorporates extremely powerful VoIP troubleshooting tools. With TeleDynamic's step-by-step guide to using Wireshark for troubleshooting VoIP, you can resolve even the most obscure and difficult voice problems on your network.
Conclusion
The approaching new year is a reminder to stay on top of security and troubleshooting expertise for your voice network. We hope that the resources showcased in this article will help you close this year and open the new one fully prepared to deal with any security and troubleshooting challenges that may come your way.
---
You may also like:
How to protect your telephone network from vishing (phone scams)
How to protect your business against toll fraud
How to protect against TDoS attacks