Couldn't make ITEXPO in Ft. Lauderdale last week? Here's a recap.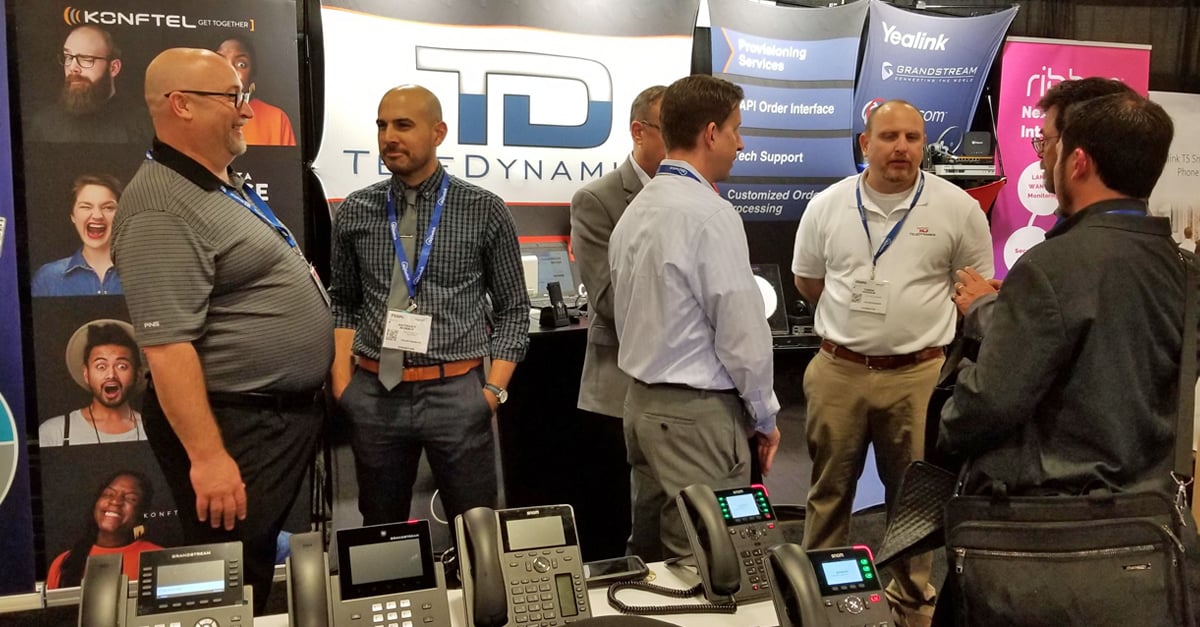 This year at ITEXPO we saw a number of new events and happenings. There was a good attendee and exhibitor turnout, despite the fact that all of the Chinese factories and representatives were unable to attend due to the coronavirus. Nonetheless, the products and services from these manufacturers were on full display. The attendees expected nothing less from the #TECHSUPERSHOW!

SD-WAN
While many buzzwords flying around the conference were not new, the amount of activity around some of them was higher than in years past. This year, SD-WAN was one the most common themes for keynotes and breakout session speakers. Not only was it widely discussed, but there were also new SD-WAN exhibitors on the expo show floor. Companies announced new managed SD-WAN solutions and products, and some companies even announced partnerships to provide managed SD-WAN solutions to their channels. SD-WAN was one of the main topics this year, pointing to the importance of providing cloud-based branch-office infrastructure services while leveraging multiple deployment solutions. "The SD-WAN market continues to rapidly grow, reaching over $1 billion in annual sales, and we're seeing many managed service providers add this type of service to their portfolios," said Lee Doyle, principal analyst at Doyle Research. The goal for SD-WAN is to provide cost-effective, cloud-based connectivity while leveraging built-in automation to maintain uninterrupted access.
For more information, see our previous articles about SD-WAN, implementing VoIP on the network edge and WAN technologies.

Artificial intelligence
Artificial Intelligence (AI) was also a hot topic this year at ITEXPO. One of the main sessions Friday morning was titled, "Why Cybersecurity Needs AI to Challenge Hackers and Thieves" and the focus was on how technology can help defend cyberattacks from breach to detection to response. The recent Telephone Robocall Abuse Criminal Enforcement and Deterrence Act (TRACED Act), which passed the Senate in May of 2019 and places a penalty for violations (with or without intent) of the prohibition on certain robocalls, was the key topic at this and other sessions. AI is one of the upcoming trends being looked at to assist the STIR (Secure Telephony Identity Revisited ) / SHAKEN (Secure Handling of Asserted information using toKENs) authentication system that combats spoofed numbers by using digital fingerprints or tokens to help determine the authenticity of the originating call. In addition, AI can be used to further respond to and reject robocalls by using advanced algorithms and behavioral analytics to identify and redirect robocalls. One question brought up in this session was if robocalls are also using AI, then whichever AI is providing the most relevant data, indicators, and information will ultimately "win" the AI battle. So, there is still research and work needed for improving AI for the functionality of robocall prevention and Telephony Denial of Service (TDoS) attacks.
More information about protecting your network from hackers can be found in our article on how to hack-proof your VoIP network. Refer also to our piece on Wi-Fi network security.

Internet of things
Internet of Things (IoT) was the other buzzword that took center stage at ITEXPO this year. One of the keynote addresses Thursday morning was from Scott Jenson, Product Strategist for Google. He predicts that IoT devices and software will play a much larger role in seamless integration for products over Wi-Fi technology. He also emphasized the importance of looking at the security aspect of IoT, since defining these policies and practices will be crucial, as opposed to viewing security as an afterthought. In addition to the keynote and sessions discussing IoT, there were new exhibitors displaying IoT devices and cloud-based platforms to capture and analyze data from these devices. It was evident this year that IoT will be playing a much larger role in our consumer and business technology lives.
For more information, check out our articles on integrating the IoT with your VoIP system and network security and the IoT (internet of things).

The changing role of the CIO
Interestingly, there were a lot of leadership transitions announced at ITEXPO. Many companies announced new executive leadership roles, including VPs, SVPs, and even CEOs. Upon hearing the introductions of many key leaders across the various companies in transition, the key takeaway was that executives and company leaders have a responsibility to understand industry trends, but also capitalize on those trends to drive revenue and attract and retain employees and customers. On Thursday's keynote presentation, Curtis Peterson, RingCentral SVP of Cloud Operations, spoke about the changing role of the CIO. According to Peterson, 49% of CIOs are now accountable for bottom line revenue, 55% are accountable for the customer experience (CX), and 58% are responsible for ensuring a positive employee experience (EX), which is the latest trending buzzword. In summary, Peterson challenged attendees to ask themselves about the overall culture of their companies and how their company is communicating and collaborating, to identify weak points, and then leverage technology to bring teams closer together.
For more insights on the trends affecting VoIP, refer to our articles on the five trends that will define the evolution of VoIP and the future of telecommunications, or click on the "trends" tag on our blog homepage.
This was the last ITEXPO to take place in Ft. Lauderdale, Florida before returning to the home of Miami Beach Convention Center in February of 2021. See you next year in Miami!
---
You may also like:
Top takeaways from Channel Partners Evolution