Product Review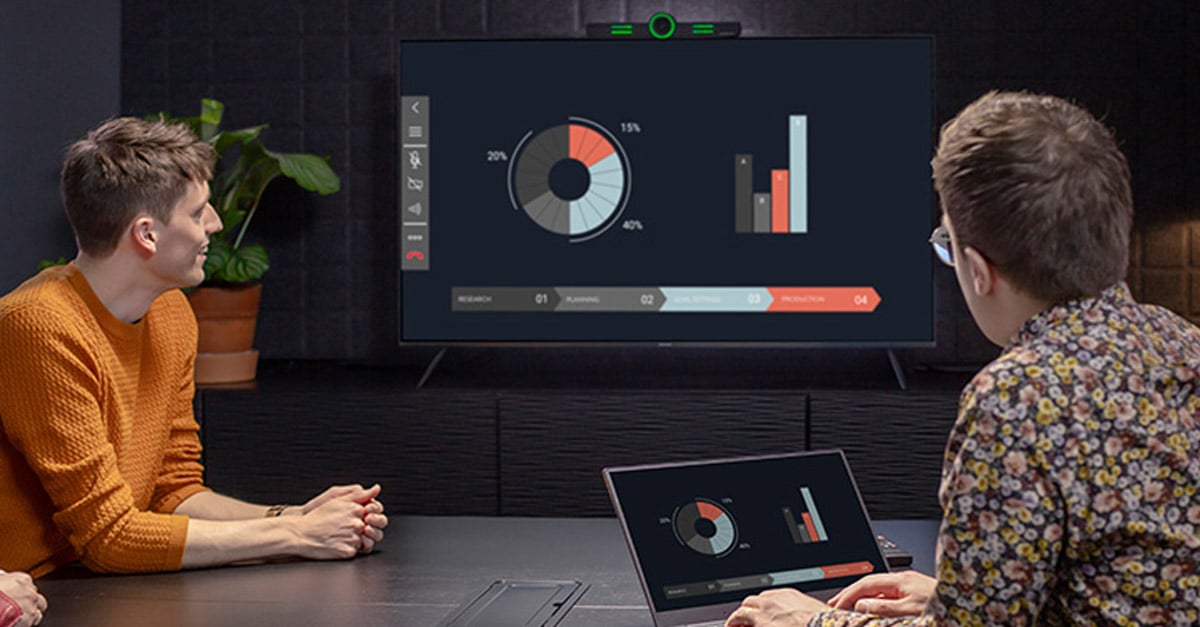 In an ideal world, when you want to meet with your remote partners or team members, your videoconferencing system should be up and running within a matter of minutes, while having all of the most advanced collaboration features available to you. This is exactly what Konftel allows you to achieve with its new and stunningly innovative CC200 collaboration camera.


Computerless collaboration
Whereas most collaboration systems require the use of a computer, the Konftel CC200 is an all-in-one solution that doesn't need any additional devices to function. Simply connect it to the network and to a video display, and you're ready to go.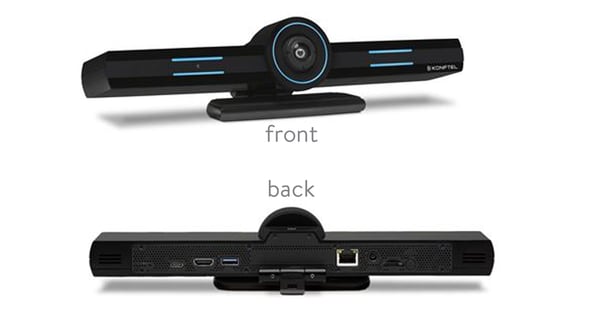 Its simplicity doesn't limit its innovation: it is filled with high-end and advanced features. Some of the most useful include:
The use of industry-wide standards including SIP and H.323 protocols. This way, the CC200 can be easily integrated into an existing video telephony implementation with its own internal extension number, or as an endpoint in video conferencing systems of all types.

Powerful and easy-to-use user interface with support for touch-screen monitors. Also supports APIs for endpoint control, as well as integration with Microsoft Exchange calendar for meeting scheduling.

Supports popular conferencing services such as Zoom, BlueJeans, and Pexip.

Uses the Android operating system, providing you with the ability to download supported Android apps and enrich the use of the device with additional functionalities.

Creates its own Wi-Fi hotspot for participants to connect to, either to gain internet access, or to share content on a local device with remote participants.

Bluetooth support for audio input and output devices, as well as for the use of an external mouse and keyboard.
This product is covered by Konftel's certification as a climate-neutral company and is thus labeled as Climate Neutral Certified.

Watch the video

Content sharing on steroids
Collaboration requires that you send more than just the video stream captured by your camera. Using the CC200, content sharing is made available through a second video channel that can be sent to your remote participants. This allows you to share content, such as a presentation or your screen, from a local laptop. This is achieved using industry standards such as H.239, which is a method of sending additional media channels within a single H.323 session, as well as Binary Floor Control Protocol (BFCP), a standardized method of sending simultaneous content when using the SIP protocol. An advantage of these standards is that you don't need to have a CC200 on the other end of the session in order to see the additional content.
The laptop from which the content is to be shared can be wirelessly connected to the Wi-Fi hotspot created by the CC200 (employing what Konftel calls Wi-Fi Display), via Miracast™, or via a wired connection using Konftel's AV Grabber.


Other accessories and compatible devices
Out of the box, Konftel CC200 is ideal for a huddle meeting of up to six local participants. This involves using its built-in microphone array and the speakers of the video display to which it is connected. If you need capabilities for a larger group, you can easily integrate the collaboration camera with one of Konftel's award-winning speakerphones, such as the Konftel EGO or the 55Wx (as seen below). This way, you can use both the microphone and the speakers of these devices to extend the effective reach of the conference to additional participants in the room.

Key features
Some of the most intriguing features of this collaboration system include:
Full HD Video at 1080p@30fps

Supports Bluetooth for audio input and output devices, as well as keyboard and/or mouse

Creates a local Wi-Fi hotspot for participants using 802.11a/b/g/n and 802.11ac standards

102° horizontal and 68° vertical fields of view

5X digital zoom

Up to 122 preset configurations

Dual video channel for sending camera and additional content video

Supports G.711, G.719, G.728 and G.729 A/B, G.722, G.722.1, G.722.1 and Opus Annex C audio codecs

Uses Konftel's patented OmniSound® technology for crystal-clear conference sound

Supports external LDAP server for directory services

Supports recording of conferences either on a locally connected USB drive or on a network drive, at resolutions up to 720p@25fps

Conclusion
The deployment of the ideal collaboration system is one that maximizes the use of powerful tools while minimizing the complexity of implementation. We believe that with the CC200 collaboration camera, Konftel has raised the bar and has brought the world one step closer to videoconferencing nirvana.


---
You may also like:
Konftel ups the ante with its new line of videoconferencing kits
Make videoconferencing easy with Konftel C50xx plug-and-play kits
What we love about the Konftel 800 SIP conference phone