TeleDynamics & netsapiens partnership supports service provider customers at every stage of growth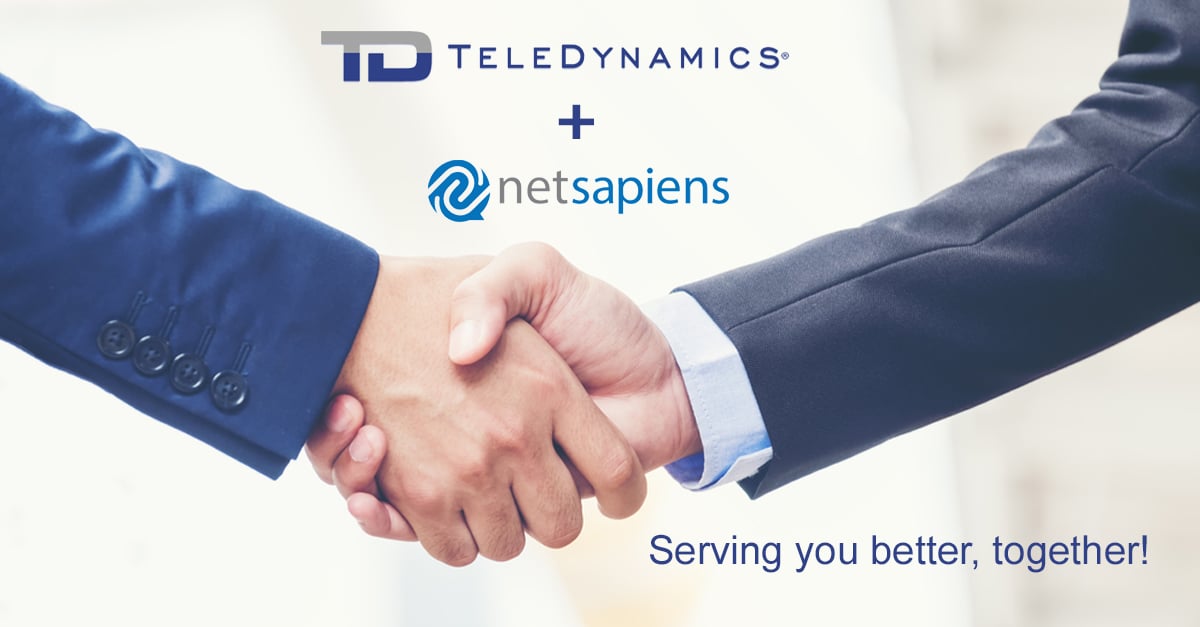 By Jason Beckett, VP Sales, netsapiens
TeleDynamics and netsapiens recently hosted a joint training seminar to help our distribution partners navigate the complexities of the different – and often competing – channels within the telecommunications sector, and show them how netsapiens can enable service providers at every stage of growth.
Whether you are a telephone systems installer that resells (or would like to resell) hosted VoIP services to your customers, or a hosted service provider in your own right, netsapiens has the powerful cloud communications platform and flexible pricing model that puts YOU in control and supplies everything you need to start in, expand in, and dominate in the telecommunications industry. Read on to learn how our industry-disruptive platform can enable you to boost your ROI and grow your business!
Reselling hosted VoIP services
If you haven't offered hosted services to your customers and would like to consider this as an additional revenue stream, let your TeleDynamics rep know. TeleDynamics can put you in touch with the people on our team who can recommend the perfect service provider for you from our family of customers.
In addition to serving as an additional revenue stream for your company, reselling hosted VoIP services can be a pathway to expanding your business. About a third of our service provider customers started out as white-label resellers of another company's services, then grew into becoming hosted providers in their own right.
Every customer has a great story about how they got to where they are today. We love partnering with our customers to help them thrive and dominate in their markets.
Hosted service providers
Our cutting-edge cloud communications platform delivers a total suite of solutions to cloud communications service providers of all sizes, all the way up to carrier-grade, designed to give you a clear competitive advantage.
SNAPsolution is our virtual PBX offering that is the most flexible in the industry, allowing you to decide which services and pricing arrangement you want to provide to your customers. We offer the advantage of charging on a concurrent call basis rather than on a per-seat or per-feature basis. This gives you the flexibility you need to both outperform and underprice the competition, all while maximizing ROI for you!
SNAPmobile allows you to equip today's mobile workforce. With SNAPmobile, users can simply download an app or use a web browser to turn their device into a unified communications hub in the palm of their hand.
SNAPvantage is a powerful business and operations management system (BSS and OSS) that streamlines everything a communications service provider needs, from pre-sales activities like generating quotes to post-sales tasks like billing.
SNAPanalytics offers real-time, granular, actionable insights into a call center's daily operations so contact center operators can make data-driven decisions that boost performance and customer satisfaction.
SNAPaccel is our managed Infrastructure as a Service (IaaS) platform that allows you to outsource your infrastructure and hardware while maintaining control of your business.
Finally, our proprietary n-Share technology takes redundancy to the Nth degree. It ensures that call-processing systems have the reliability, scalability, and resiliency your network needs.
We're here for you
If you are looking for a trusted partner as you grow, look no further than TeleDynamics and netsapiens to help guide you. Reach out to your TeleDynamics rep to learn more about how our partnership can serve your business.


---
You may also like:
The three most prominent cloud services models for VoIP
Keep your VoIP E911 service in compliance with this checklist