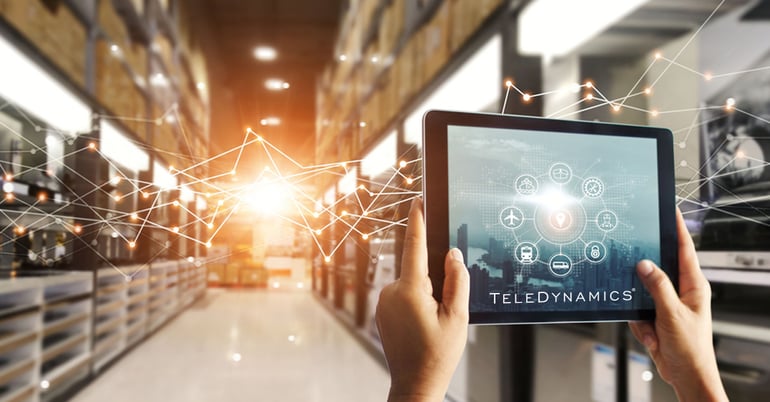 A while back we took a look at IoT as an emerging trend and concept, and we saw how it related to VoIP technologies. That was almost four years ago, which is an eternity when it comes to the rate at which technological trends in telecommunications evolve. Many of the fundamentals are still valid, but given the explosive growth in IoT, .we thought it time for an update on some of the more recent developments in the field.
The birth of IoT
We provided an overview of IoT and how it works with VoIP in a previous article. So, where did this all start? It depends on whom you ask. The concept of a network of smart devices was discussed as early as 1982. However, many experts will agree with Cisco that the actual birth of IoT was the point in time when more "things" were connected to the internet than people. This is estimated to be sometime between 2008 and 2009.
Why it's called Internet of Things
When the internet was initially conceived, and as it grew, it was primarily an internet of computers. As new network-aware applications and gadgets emerged, such as cameras, mobile phones, tablets, and IP phones, the internet became an internet of devices. In recent years, the actual objects being connected to the internet have become extremely diverse, from thermostats, cars and pacemakers, to municipal lighting, refrigerators, marine buoys…and the list goes on. There really is no category broad enough to encompass all of these types of objects. That's why the word "things" was used, to include every possible…well, thing.
So, the Internet of Things is just that: an internetwork of connected things or network-aware objects that can collect data, communicate with other things, are connected to a central control system, and can respond to incoming information, as well.
Technological advancement
Arguably the most significant trend of IoT over the past couple of years is the explosive increase in the number of connected and controlled devices. According to some analysts, in 2021 alone there was an estimated 9% increase in the number of IoT devices worldwide (not connected devices in general, but specifically IoT devices), bringing the estimated total to over 12.3 billion connected things. The same source suggests that that number will grow by 22% annually between now and 2025, resulting in close to 27.1 billion connected things by 2025.
One of the major advantages of IoT is the fact that it creates opportunities for a more direct integration of the physical world into computer-based systems, which results in improvements in efficiency, as well as economic benefits in many areas. As a result, this magnitude of increase is simply phenomenal and is probably the one major aspect that is driving IoT forward. The more connected devices, the more opportunities for integration of the physical world, the more efficiency and economy can be achieved.
The range of applications for IoT is so wide that the specifics of technological advancement also vary widely.
VoIP-IoT applications
The fact that VoIP and IoT share the same network infrastructure, namely an IP network, means that they can be seamlessly integrated into each other's operations. Some of the most useful integrations include:
Facility management integration – Facility management involves the management of the brick-and-mortar portion of an enterprise and can include things like security, safety, surveillance, access control, environmental monitoring, and communication. VoIP systems are often integrated with these systems, which in turn make extensive use of IoT. These include things like sensors for temperature, humidity, motion, and sound detection, as well as actuators that open or close windows and lock or unlock doors, among other things. Telephony devices can be used in conjunction with these systems to authorize entry to visitors and control various aspects of a facility management system.
Presence – Presence is a status notification that informs other users of the status of the person you are attempting to reach. This status includes information about their availability and/or willingness to communicate through either a voice call, email, mobile phone, or other form of communication. Presence is an integral part of a VoIP system, utilizing the SIP protocol. Integrating IoT into the use of presence for VoIP users can introduce more granularity and automation to the presentation of presence information. In conjunction with a smart office, the actual location of the person to be reached can be included as presence information. For example, if the user is not at their desk, then IoT devices can inform the presence system that they currently cannot be reached via their desk phone.
Combining VoIP and IoT data – Much of the value that comes from IoT is in the form of data accumulated over time. In a business environment, where inventory, manufacturing status, and supply chains are vital for the health of a business, having that information at your fingertips is important, especially for contact center agents. IoT can provide this information to agents in real time, allowing them to respond appropriately to customers and partners alike. CRM, helpdesk, contact center statistics, and IoT data can together form a richer set of accumulated data that can be interrelated and interpolated to deliver richer information for more responsible decision-making.
Companion technologies
One of the most significant driving forces of the growth of IoT is the emergence of several companion technologies. IoT on its own as a concept was quite mature several years ago, but the full potential of what it promised was not realizable until now. The companion technologies that have further enabled IoT include:
Cellular IoT – 5G, the latest iteration of the advancement of mobile technologies, has been specifically designed to deliver network connectivity to IoT devices. Low-bandwidth long-distance communication, which is ideal for IoT, has been integrated into one of 5G's main areas of application, called massive machine-type communication (mMTC). With specific industry standards defined for use in IoT, 5G is poised to become one of the major wireless networks delivering IoT services, contributing to the immense increase in the number of connected devices.
Artificial intelligence – Another one of today's emerging technologies, AI is an ideal companion technology to IoT, especially in the area of swarm intelligence (SI). This is the creation of a collective intelligence of networked devices. SI and AI are continuing to evolve, finding new and innovative applications in agricultural, manufacturing, and business intelligence IoT uses.
Areas of greatest expected growth
Over the next few years, the expected areas of growth in IoT are vast. These include:
Smart cities, smart grids, smart metering, intelligent municipal systems, and smart roads and cars
Digital agriculture, smart food supply chains
Smart buildings, infrastructure sensing, disaster avoidance and response
Healthcare and medical applications
This is by no means a complete list, but it does give you an idea of the potential of IoT over the next decade.
Conclusion
Even though IoT as a concept has been around for many years, it is only recently that it has had the opportunity to begin reaching its potential. With innovative applications, as well as enabling companion technologies that have boosted its effectiveness and usefulness, it is well on its way to becoming an integral part of our lives. Even so, I would still consider IoT to be in its infancy (or maybe in its toddler years), as the potential for its growth and usage is phenomenal. Only time will tell, and maybe when we write another update on IoT in a few years, we'll be looking at some of the most awe-inspiring applications yet!
---
You may also like:
Using wireless bridging to obtain internet connectivity
The benefits of integrating the IoT with your VoIP phone system