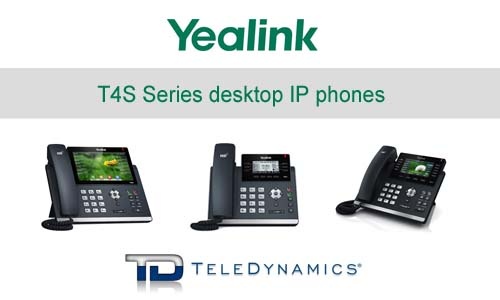 The upgraded phone line takes the stack of advanced features even higher.
By Yingting Li, IP Phones Product Manager at Yealink
With the T4 series of IP phones, Yealink offers a well-rounded array of sophisticated calling features, state-of-the-art voice quality, easy installation, robust customization options and extensive expandability. Early in December 2016, Yealink released the upgraded T4S models based on the former T4 series in the North America region. The T4S models build on the user experience even more with a number of upgrades.