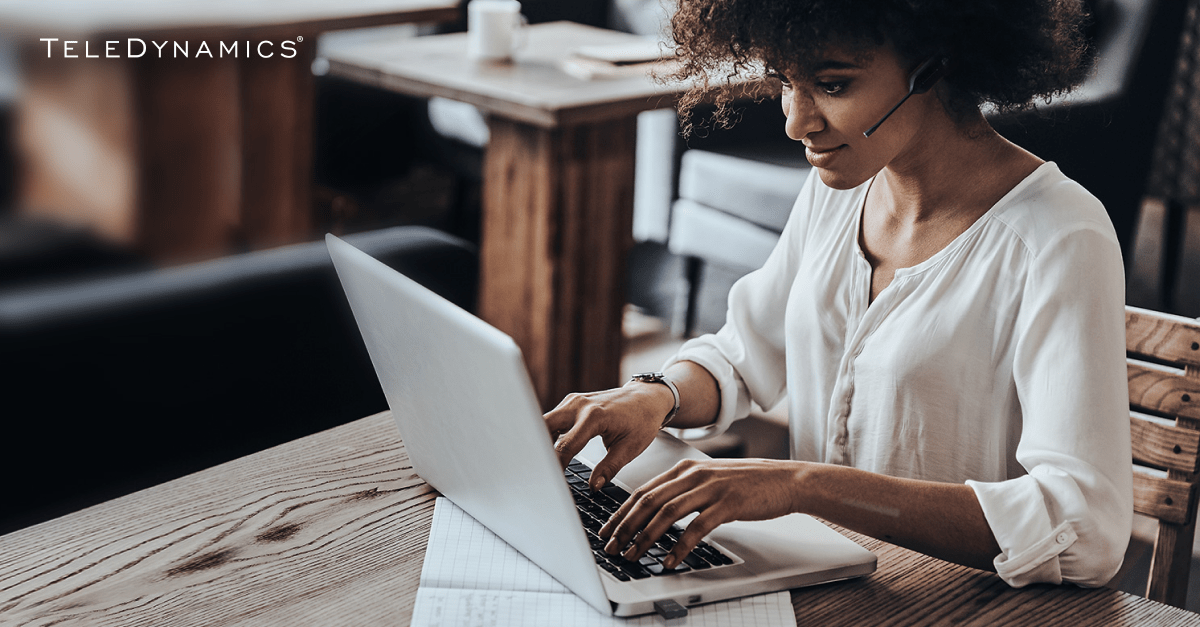 A recent business trend called the gig economy highlights a new way of employing a more flexible, autonomous and efficient workforce. One key to providing these features is the use of unified communications (UC) and videoconferencing (VC) platforms.
In this article, we look at the gig economy and how modern UC and VC systems can help businesses tackle some of its biggest challenges.
What is the gig economy?
The term "gig" has traditionally been used to refer to a performer like a musician taking a short-term job, in contrast to a more permanent commitment such as joining a band. The gig economy applies the same principle to many other businesses, where instead of being employed full-time, gig workers do specific jobs without long-term commitments.
The gig economy is based on the concept of on-demand work: Gig workers are independent contractors, on-call workers or temporary workers who work for companies that require specific, short-term services. Gig workers are typically paid by the hour or task, depending upon the employer's needs.
What has enabled the gig economy?
The gig economy has been made possible by a combination of online labor market platforms, mobile apps and ubiquitous connectivity. On gig platforms, workers can create profiles, share skills and advertise their availability for work. In turn, employers can search these platforms to find the gig workers who best fit their needs.
The type of work involved can vary greatly, including jobs requiring a physical presence (e.g., Uber and TaskRabbit), ones involving the physical delivery of goods (e.g., DoorDash) and others that can be performed remotely (e.g., Upwork and Freelancer).
Benefits and challenges of the gig economy
Gig work has benefits for both employers and workers. The flexibility and autonomy allow workers to have more control over their working hours and the jobs they choose to do. Similarly, employers can select the most specialized gig workers for the needs of specific tasks or services without the bureaucracy and paperwork required for full-time or even part-time employees.
The result is a more fluid labor force, allowing multiple employers to use the skillsets of individuals as needed.
However, the gig economy does present several challenges. Two particularly important ones are the processes of onboarding and ongoing communication. Gig workers, by definition, are often engaged for short periods, which means they must be dynamically furnished with the information and tools to achieve their tasks and perform their functions.
This onboarding process often takes time, and setting up communication tools can be tedious. The short-term nature of gig work requires that job onboarding and the provisioning of communication tools be quick and efficient. Fortunately, this is where today's VC and UC platforms shine.
Leveraging easy-to-use UC and VC systems
Today's UC and VC solutions leverage an extensive communications network available to virtually all gig workers who own a smartphone or a computer.
These solutions vary from a simple web camera like Konftel's Cam10 —which turns any PC into a videoconferencing endpoint — to more elaborate setups like the Konftel CC200 computerless collaboration camera. Additionally, Yealink's video bar solutions are perfect for scenarios where gig workers operate in teams.
These various pieces of equipment require little initial configuration and setup and can be procured for gig workers within a few days.
For more immediate connectivity, Yealink has various VC options that include the Yealink Meeting Server conferencing platform. It delivers the same video connectivity via smartphone and desktop devices that gig workers already use to perform their functions.
Certifications such as Zoom are a plus
Many manufacturers have collaborated with VC and UC giants such as Zoom to get their hardware and software Zoom-certified. Zoom is a platform most gig workers are familiar with and already have on their computers or smartphones. Yealink, Konftel and Grandstream have Zoom-certified VC and UC equipment, which helps keep the communications software learning curve of gig workers as short as possible.
Enabling communication for gig workers
Many of the above devices and services allow you to give gig workers the necessary credentials to perform the required service and incorporate them into the company's communication infrastructure.
As soon as the gig is over, it's just as simple to disable their access. It's also possible to keep their accounts dormant until they are hired for another gig in the future, enabling even quicker activation.
Most of today's workers are already accustomed to using mobile communication apps of this sort, so the onboarding process takes minimal effort. This is just another example of how cloud-based UC and VC systems are among the fundamental enablers of a mobile workforce.
Conclusion
As new ways of doing work, like the gig economy, continue to emerge, today's mature, versatile, cloud-based UC and VC systems are ready to respond to their growing communications needs. With quick onboarding, accessible ubiquitous connectivity and fast provisioning, UC and VC systems are among the major elements that make the gig economy possible.
---
You may also like:
How to unleash the power of the hybrid workplace
Collaboration trends of today and tomorrow
How video can enhance telephony